From HD Wetting we have the lovely Alisha and Sosha. These two really do love playing with each other and if you have missed some of their lesbian antics check out Lesbian Cheerleaders Peeing in Bed, Lesbian Panty Pissing Threesome, Sosha Pissing on Alisha and Alisha And Sosha In Wet Pee Play today we have Alisha bound to the bed in her panties with Sosha in her underwear teasing the busting Alisha. She starts to tickle Alisha and she starts to squirm. She is getting very close to losing control. Sosha doesn't let up and keeps tickling Alisha till she starts to pee in her panties.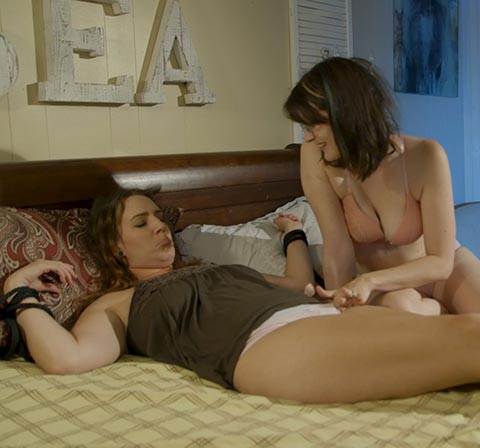 Alisha is bound in her panties tied in bed and has started to pee in her panties. She has pee flowing out and soaking under her into the bed and she is now in her soaked panties and lying in her own puddle of pee in the bed. Watching this is making Sosha horny and also wanting a pee so she straddles Sosha still in her panties and then starts to pee on her. Sosha is pissing her panties and her pee is splashing all over the piss soaked Sosha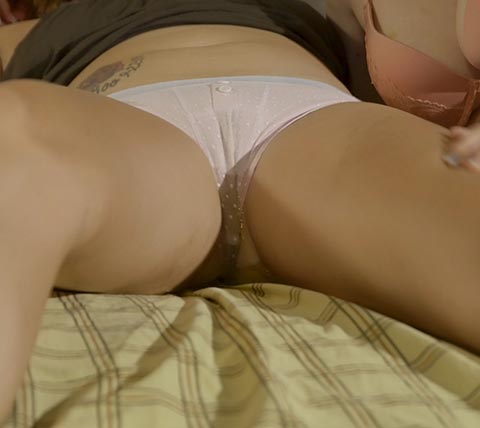 The pee is pooling on Alisha's belly and then joining the rest of piss under her in the piss puddle. Sosha panties are dripping wet when she finishes panty pissing and she is so horny she pulls Alisha's panties down and starts to lick her wet pissy pussy till she is cumming. Alisha is soaked in piss and satisfied a wonderful double pantie peeing lesbian scene from HD Wetting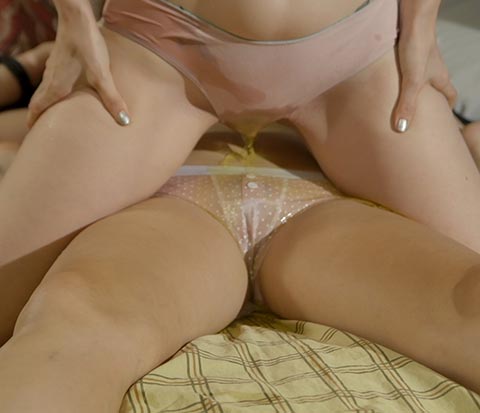 See The Lesbian Double Panty Pee Here


Filed under: Bed Wetting and HD Wetting and Knicker Wetting and Lesbians Peeing and Panty Pee and Peeing and Pissing and Pissing In Bed and Pissing Pictures
Posted on 08.12.17
Comments: 2 Comments


Tags: Alisha HD Wetting, HD Wetting, Knicker Wetting, Lesbians Peeing, Panty Pee, Panty Peeing, Pissing Panty, Sosha HD Wetting, wetting
From Wetting Her Panties we have Italia. This is the first time that Italia has been featured here at PissBlog and I hope that you all enjoy this hottie. Over at Wetting Her Panties she has started in 6 wetting movies and 4 photo sets. Today she is in the kitchen desperate to pee and dressed in a polka dot bra and a tight blue skirt. We can see that her bladder is bulging and it is protruding out. I do love how nervous she looks standing there. Italia starts to pull her skin tight blue skirt up and she exposes her panties. She turns around a little and we get a great shot of her bottom encased in her panties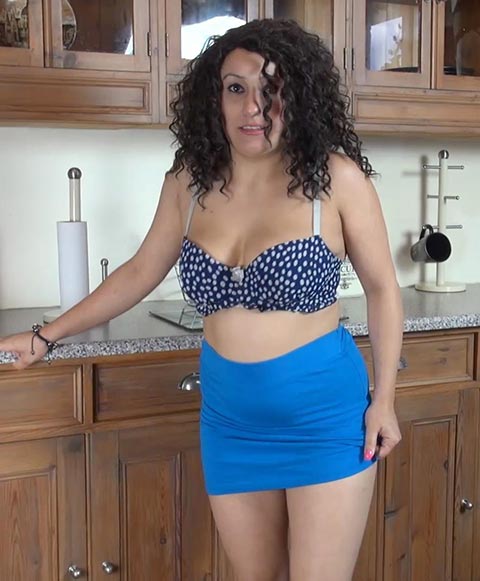 Italia Is standing in the kitchen, her knickers are on show and then she can't hold on any longer and she starts to pee. As she starts to pee there are a few drips of piss soaking into her panties. Her panties are starting to get the damp soppy look and then she starts to pee more. Her knickers start to overflow in piss and she has warm pee streams running down her legs. Her piss soaked legs glisten in the light and her panties are getting more and more soaked as she keeps on peeing.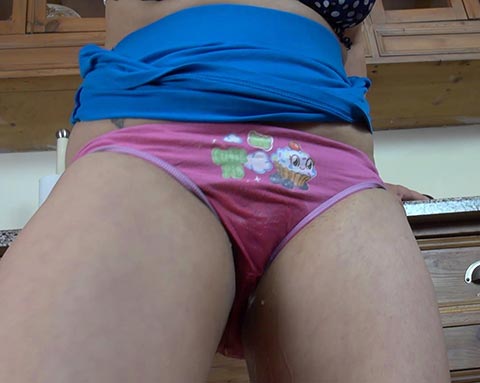 She stopes pissing her knickers and turns around so she is facing us, her panties are sopping wet. I do love seeing panties holding this much piss, standing facing us she pees a little again. Her panties overflow again and she has more pee running down her legs. Imagine the wonderful feeling to place your hand on the piss soaked panties, the warm pee would flow over your hand and her pissy pussy would be hot and waiting. She finishes pissing in her panties and standing there we get to see that she is standing in a piss puddle too. A super panties soaking from Wetting Her Panties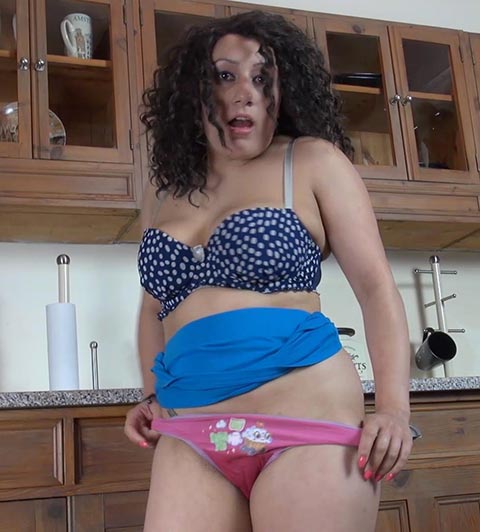 See Italia Pissing Her Panties Here


Filed under: Knicker Wetting and Panty Pee and Peeing and Pissing and Pissing Pictures and wettingherpanties
Posted on 02.25.17
Comments: 3 Comments


Tags: Italia Wetting Her Panties, Knicker Wetting, Panty Pee, Panty Peeing, Pissing Panty, Skirt Peeing, wetting, wettingherpanties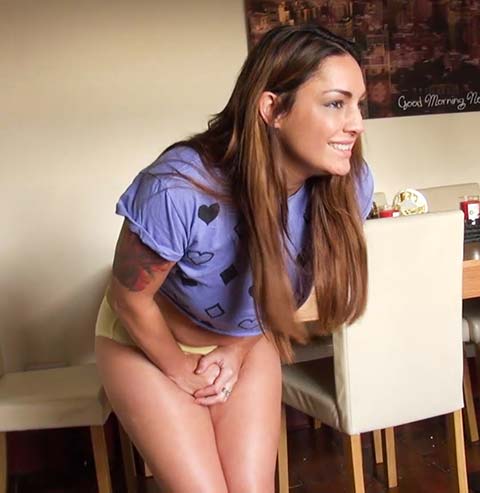 From Wetting Her Panties we have a new model Molly and she is just lovely. I do like a bigger girl peeing her panties and here we have a very sexy one desperate for us. If you have missed out on some of the previous female desperation and wetting posts from Wetting Her Panties here at Pissblog check out the Wetting Her Panties category here. Today Molly comes into the kitchen and she is desperate to pee. She is in a short top showing her sexy belly and yellow panties. From the moment we see her we can tell that she is really desperate to pee. She stops, bends down, her bladder is about to explode. She jambs her hands into her crotch and is smiling, I bet she has starts to leak pee into her panties already.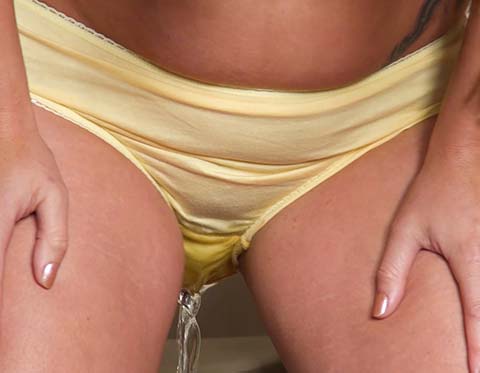 With her facing away from us we can see her yellow panties sagging with the weight of her pee. When she finally finishes pissing her panties her legs are streaked in piss drops and her feet are absolutely soaked. She turns around and pulls her piss soaked panties tight against her pussy and we can make out her wet pussy lips. To finish off, she turns back around and bends over showing us her piss soaked panties encasing her bottom and it glistens with pee drops. A wonderful panty piss, I really do hope that we see more of Molly in the future.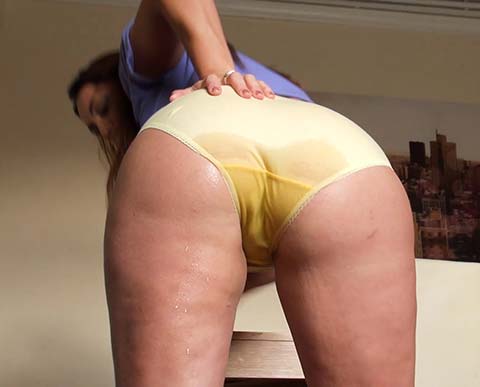 See Molly Piss Her Panties Here


Filed under: Babes Peeing and Desperation and Female Desperation and Knicker Wetting and Panty Pee and Peeing and Pissing and Pissing Pictures and wettingherpanties
Posted on 12.19.16
Comments: 2 Comments


Tags: Desperate To Pee, Female Desperation, Knicker Wetting, Molly Wetting Her Panties, Panty Pee, Panty Peeing, Panty pissing, Pissing Panties, Pissing Panty, wetting, wettingherpanties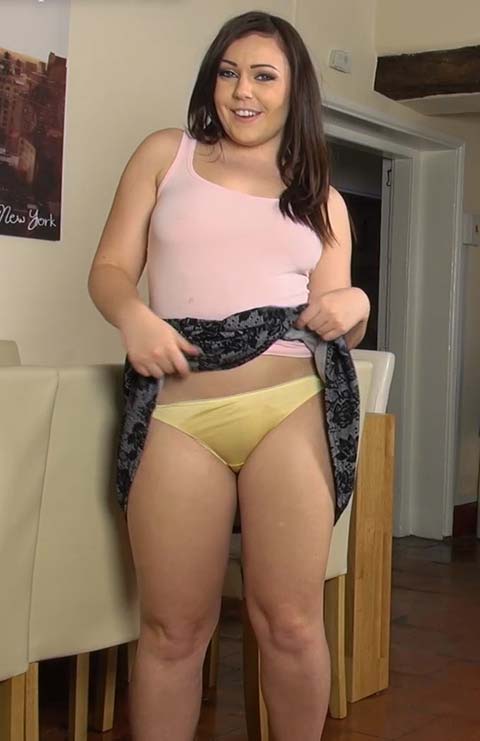 From Wetting Her Panties we have the wonderful Kacie. We have had some great posts with this hottie in the past and if you have missed them check out Pissing In Her Denim Shorts Knicker Wetting With Kacie Kacie From Wetting Her Panties Knicker Wetting and Kacie Peeing In Her Jeans. Today it is a little different she is in a skirt and a slightly see through top. When she lifts up her skirt to show her panties they are already wet. In the Wetting Her Panties movie she tells us that she was shopping and so desperate to pee that she lost control and peed in her knickers. She has kept her piss soaked panties on to give us a treat. You can make out the old damp pee patch in her panties and they are also giving her a great camel toe.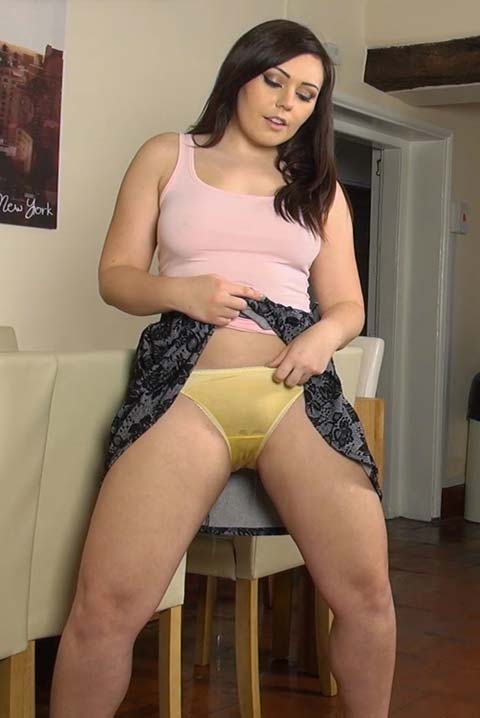 She stands there and then starts to pee. We get to see the first drips of pee soak into the cotton but the pee patch as she is peeing is not so pronounced as her panties are already wet. As her knickers are piss soaked as she is peeing her panties are already going a little see through and we can make out her pussy. The piss is running down her legs and she really does look she is enjoying herself as she pisses in her panties.

Kacie is really soaking her panties in piss and the cotton is getting more and more soaked. Her piss is splashing on the floor and pooling at her feet. Heer panties are now nearly fully soaked. She finishes peeing in her panties and they are dripping wet she turns around and leans over and what a wonderful sight. Her panties are clinging to her bottom what a kinky panty pisser. It's a pity we never get to see her pull her panties down to show us her pissy pussy. A great panty re wetting from Wetting Her Panties.

See Kacie Peeing Her Panties Here

Visit Wetting Her Panties Click Here


Filed under: Knicker Wetting and Panty Pee and Peeing and Pissing and Pissing In Skirt and wettingherpanties
Posted on 04.21.16
Comments: 1 Comment


Tags: Knicker Wetting, Panty Pee, Panty Peeing, Pissing Panty, Skirt Peeing, wetting, wettingherpanties