Here we have Dee from Real Wetting she has been sent on a job by her boss down to the storage area. She is desperate to pee but thinks she can drop off the documents and get back to the office. She though finds she has been given the wrong keys. This is not a place that there is a toilet and she is getting more and more desperate to pee. Her tight shorts and pantyhose can't be helping her desperation either; I bet they are pushing into her bladder making her fidget in the female desperation dance. She doesn't want to squat in the ally as someone will see her peeing. She keeps on holding wondering what to do till her desperation overwhelms her and she releases a little trickle of pee into her pantyhose.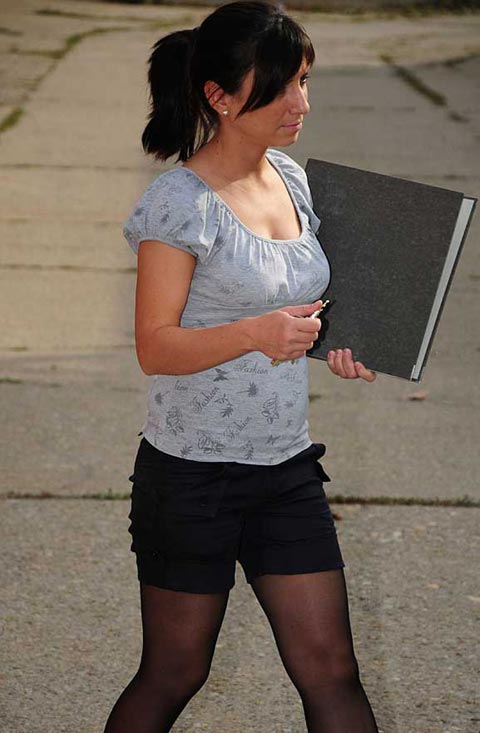 Dee was just to desperate to pee that she couldn't hold on she has released a little dribble of pee and it has run down her leg the tell tale sign that she is going to lose control and pee in her shorts and pantyhose. She is to desperate and the firsts trickle has turned into more, her bladder is giving in and she is peeing in her shorts and pantyhose it starts off slowly but is soon a great big flood of pee soaking her shorts and pantyhose.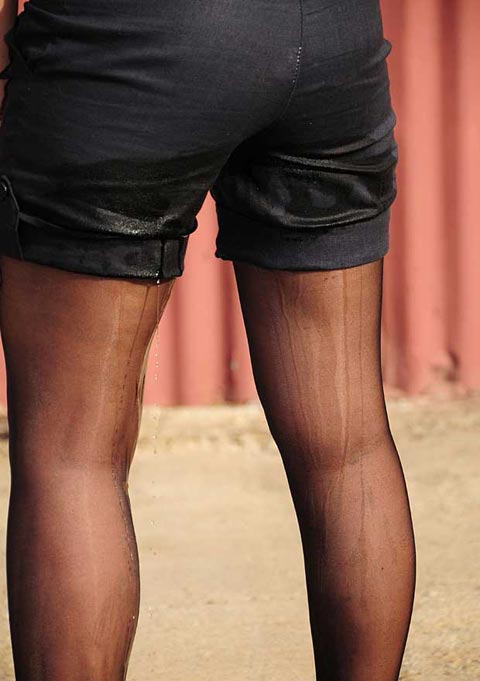 She can't stop peeing in her shorts and the river of pee is running down her pantyhose and soaking into her shoes she really is going to be laughed at when she gets back to the office she has wet herself from desperation her piss soaked  pantyhose and shorts are ruined and when she walks her shoes will be squelching. I do love it when we get to Dee desperate and peeing she always looks so sexy and makes such a great mess. I love the last shot of her walking off with the pee lines in her pantyhose. What great real wetting pictures.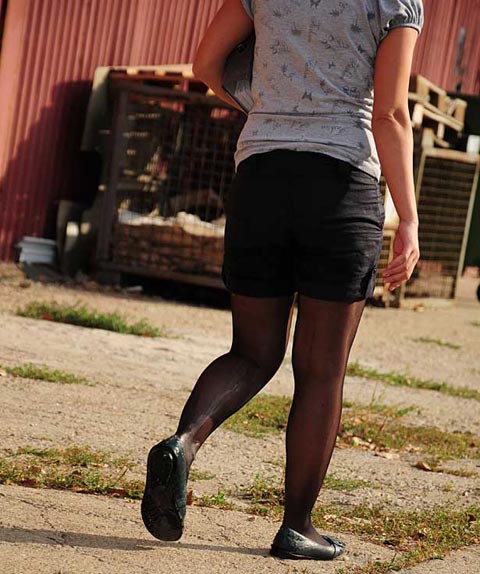 See Dee Peeing In Shorts And Pantyhose Here