Here we have Nicki from Wettingherpanties desperate in her tracksuit pants. Nicki is a great Wetting Her Panties model and in this set of pictures we get to see it all. Nicki starts of desperate on the sofa as she is holding her crotch and really needs to pee she jambs her hand further into her crotch she must be loving the feeling of desperation and the pressure she is placing on her pussy. One has to wonder if she is so desperate that she is dribbling little bits of pee already. She really doesn't look to happy looking at the camera, she is about to pee. I love it when thick tracksuits pants are peed in they always get so soggy.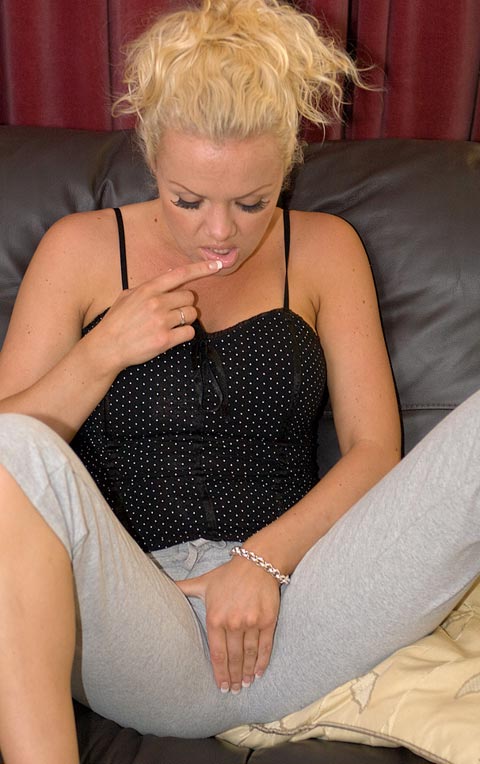 Nicki from Wetting her panties starts to pee in her  tracksuit pants look at the love stream and you can already see how much pee her pants are soaking up. Such a sexy look, soaked track suit pants and she keeps peeing in them we can see her leg and it is shiny with her warm pee. She is getting soaked I really do love this set of wetting here panties pictures the though of her dripping pee everywhere is wonderful.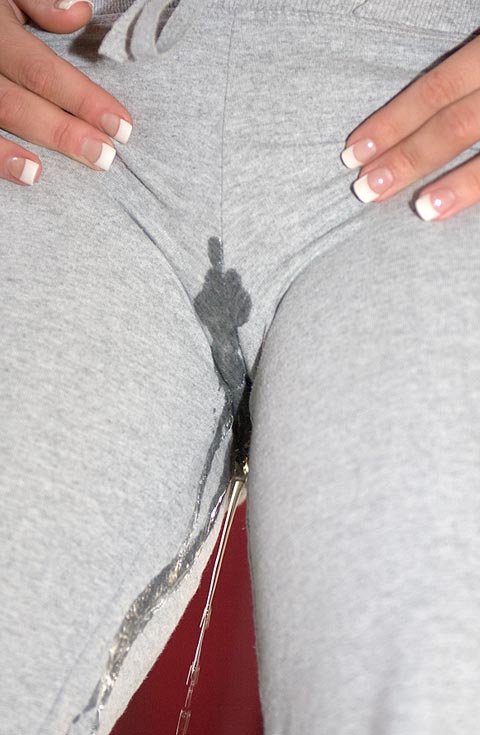 She is a pissy mess and we even get to see that she is standing in a puddle of warm piss her feet are dripping in pee too. She then takes down her piss soaked track suit pants to reveal her piss soaked panties too. Nicky even looks like she is getting a camel to over her pussy I bet if we could see closely that she would still be dripping little drops. These really are wonderful wetting her panties pictures. Seeing Nicki starting off desperate to pee and then looking at the end result piss soaked Panties what more could you want.
See Nicki Desperate And Peeing Her Pants
Visit Wetting Her Panties For More Pants Pissing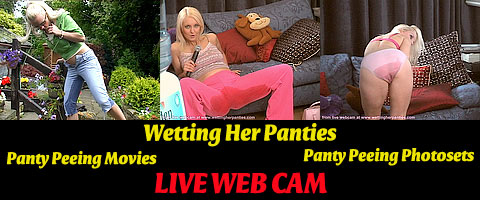 Related posts:

Filed under: Desperation and Knicker Wetting and Panty Pee and Peeing and Pissing and Pissing In Pants and wettingherpanties
Posted on 11.11.10
Comments: 5 Comments


Tags: Desperate To Pee, Female Desperation, Knicker Wetting, Nicki Wetting Her Panties, Panty Peeing, Tracksuit Pants Peeing, wettingherpanties