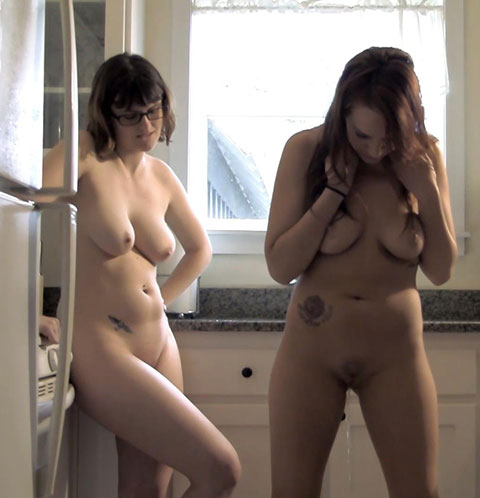 Today from HD Wetting we have three sets starring the wonderful HD Wetting model Alisha. Alisha has been a great addition to the HD Wetting family and we have had some great lesbian peeing with her and Sosha. Today we start with her in the kitchen. She is with Sosha and they are both naked. Alisha is doing the dishes and Sosha is feeling horny. She asks Alisha if she would pee for her, Alisha agrees and with her feet spread she stands and starts to pee. Her pee is flowing out of her shaved pussy and splashing on the ground her feet are getting warm and while she is peeing on the floor Sosha is getting more and more turned on. Alisha's pee stream finishes and Sosha kisses Alisha. A hot nude pissing from Alisha. See Alisha peeing in the kitchen here.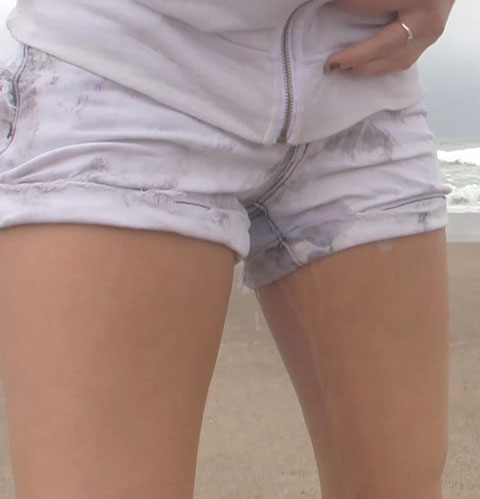 Next up from HD Wetting we have Alisha on the beach, once again she is with Sosha and as they are walking down the beach Alisha needs to pee. Instead of taking down her shorts and squatting she stands with her legs apart and starts to pee in her shorts, her pee runs down her legs and soaks into the sand the fabric of her shorts are soaked in pee. She finishes peeing in her shorts and they walk off together. See Alisha peeing in her shorts here.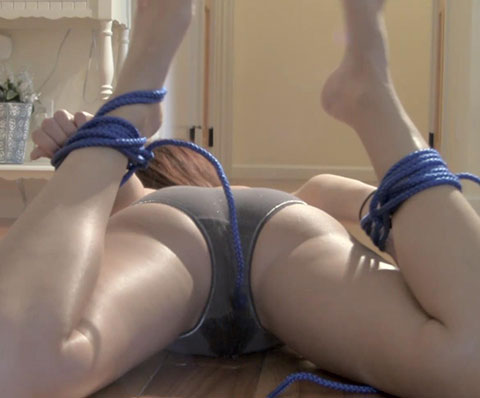 The last set from HD Wetting we have for today has Alisha bound on the floor, she topless and only in pantie.. She starts to struggle to get herself up, her breasts and nipples are grinding into the floor and every movement as she struggles is making her bladder more and more sore she keeps struggling her nipples are hard, she can't hold on, she starts to pee in her panties. Her crotch goes dark and a puddle of pee starts to grow, she is soaking her panties and her body is getting more and more wet. She finishes peeing in her panties and manages to turn herself over, her legs are open her panties are dripping pee as she is lying in the warm puddle. A super-hot bound peeing from HD wetting. See Alisha bound and panty peeing here.