From HD Wetting we have the wonderful Alisha she is desperate nude and looking so sexy. She is standing in the lounge desperate to pee and fully naked she has wonderful natural breasts and every time she jiggles trying to hold on they jiggle too. It is a wonderful sight as she is holding on. She has her hand holding her crotch and her hand is jabbed in there hard. She is not playing around she really needs to pee, she holds on a little longer and then she is just to desperate and standing there she lets out a little dribble of pee.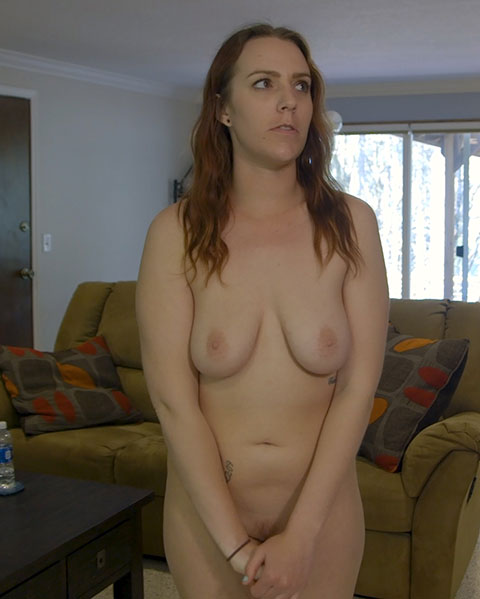 Alisha is naked and peeing in the lounge. She has started to pee and her hand is still holding her crotch. She is getting some warm piss soaking into her skin and as she moves her hand and we get a wonderful view of her nearly fully shaved pussy with a lovey stream of piss flowing out.

She is pissing hard now and her pee is flowing fast, it looks like it is starting to splash against her leg. What a wonderful warm feeling she will be getting. She slowly stops her piss flow and then when she is finished pissing in the lounge we get a wonderful view of her naked with a pissy pussy and I'm guessing a pissy wet hand. A lovely nude pee from HD Wetting


Filed under: Babes Peeing and HD Wetting and Peeing and Pissing
Posted on 06.19.17
Comments: 1 Comment


Tags: Alisha HD Wetting, HD Wetting, Nude Peeing, nude pissing, shaved pussy peeing
From HD Wetting we have the lovely Sosha and sexy Alisha back for some more lesbian pee play. We start off with Sosha dressed as a nurse and Nikko on the bed it is Sosha's last appointment of the day and she has been busting to pee for ages. As she is listing to Nikko she is getting more and more desperate she crosses her legs trying to hold her pee in but is to desperate and loses control peeing in her white stockings. As she is peeing the piss streams down her stockings making the pee stain so vivid she looks so sexy a pissy wet mess. Nikko is not happy her nurse has pissed herself she tells Sosha that she will tell her superior. Sosha standing in her piss soaked pantyhose and pleads for her not to. Nikko has one demand that Sosha in her piss soaked nurses uniform give her head till she cums. A super stocking wetting and lesbian licking movie. See Sosha Piss Herself Here.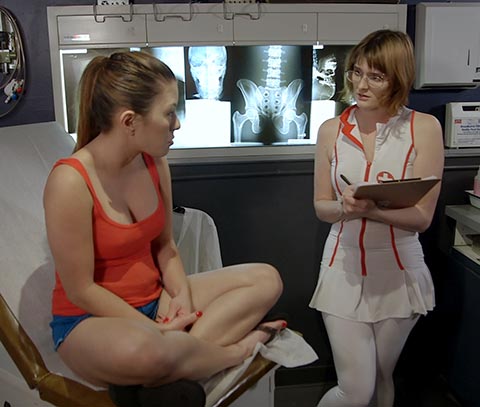 Next up we have Sosha bound and in her underwear Nikko has a spanking implement and proceeds to spank her. Sosha is so desperate that the shock as she is getting spanked is to much and she loses control and pees in her panties. As Sosha is peeing the piss is running down her legs and soaking onto the floor. Nikko pleased with herself and now horny unties Sosha and licks her out till she cums. See Sosha bound and pissing here.
Last up we have Nikko bound naked and desperate to pee we can see her bulging bladder and then Sosha starts to tease her. Sosha is tickling and prodding Sosha's bladder taking great pleasure in tormenting the desperate Nikko. Nikko is trying as hard as she can to hold on but her bladder is to full and she loses control and starts  pissing. She has pee running down her legs and her feet are getting wetter and wetter .A great bound nude pissing. See Nikko Piss Here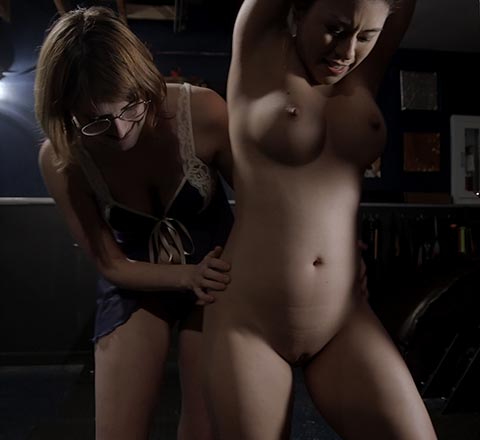 Filed under: HD Wetting and Knicker Wetting and Lesbians Peeing and Panty Pee and Pantyhose Pissing and Peeing and Pissing and Pissing In Leggings and Pissing In Tights
Posted on 03.15.16
Comments: None


Tags: bound pissing, HD Wetting, Knicker Wetting, Lesbians Peeing, Nikko HD Wetting, Nude Peeing, Panty Pee, Panty Peeing, Sosha HD Wetting, Uniform pee
For today's lesbian peeing update Vipissy has provided us with three hot movies. Vipissy is the master of lesbian pee and today's assortment is no different. Before we starts if you have missed some of the previous lesbian movies check out Blonde Lesbians Pissing Vipissy Lesbian Pissing From Vipissy Megan Rain And Gina Gerson From Vipissy and Three Lesbians Peeing Vipissy. Today we start off with Angel Piaff and Leila Smith, this is a bit different not only do we have lesbians peeing but we also have some food play. From the start to the end these two hotties get soaked in piss. A super sexy wet lesbian pee. See Angel Piaff And Leila Smith lesbian pee here.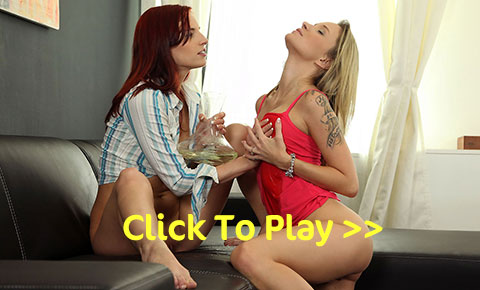 Next up we have Gina Gerson and Naomi. The story starts "Gina is taking some selfies when she solicits Naomi to help her take some pictures she can't take on her own. Things get naughtier and Gina asks Naomi to photograph her as she pees on the sofa. Naomi joins in and pees on Gina's leg. It's evident that Naomi needed to go, peeing through her red pants with a trailing stream down her leg" and then well it gets wet. These two ladies are just piss hungry they are drinking and licking each other's piss till they are empty and exhausted  it is one hot and wet lesbian peeing scene. See Gina Gerson and Naomi peeing here

last up we have the sexy Adele with Anita B. Starting off on the bed Adele is getting a massage but what starts with oil turns into Anita's piss and then things get hot and wet. Adele has a piss soaked back and to pay Anita back she soaked her too. They are drinking piss and licking pissy pussys till they can't cum or pee any more. It as a wonderful lesbian pee movie. See Adele and Anita B peeing here


Filed under: Babes Peeing and Drinking Piss and Lesbians Peeing and Movies and Peeing and Pissed On and Pissing and Pissing Movies and ViPissy
Posted on 11.23.15
Comments: 1 Comment


Tags: Adele Vipissy, Angel Piaff Vipissy, Anita B Vipissy, Gina Gerson Vipissy, Leila Smith Vipissy, Lesbians Peeing, Naomi Vipissy, Nude Peeing, Piss Drinking, Pissing Movie, Pissing Pussy, shaved pussy peeing, ViPissy, Vipissy Movie
From the wonderful Vipissy we have three great lesbian peeing scenes. We start off with Jessica Malone and Lindsey Olsen. The story goes "Jessica and Lindsey are starting to get intimate when Lindsey declares that she needs to pee. Jessica is all for it and positions Lindsey's leg for a clear shot into a glass. Lindsey, a true enthusiast, showers Jessica with yeses from the start. Down on her knees, she gets pissed on her back by Jessica, taking another piss after Jessica rubs and licks her sweet spot. She pauses several times, allowing Jessica to capture some in her hands. Lindsey's enthusiasm builds more intensely after she fetches a rubber dildo for Jessica to bestow upon her. She gives the toy a break to pee again, laughing happily as she fires a stream straight at Jessica's mouth. Jessica is caught off guard, but Lindsey reels her back in with her playful and nurturing manners. Later the girls take take part in peeing simultaneously, with Lindsey standing and Jessica laying on a square seat. The girls are both greatly amused as they proceed to licking up the seat. They wrap things up with a dual-tip toy and Jessica taking an 'in and out' and 'stop and go' rhythm with Lindsey as amused as ever." wonderful and wet lesbian pissing these two hotties really do know how to get each other off. See them pissing here.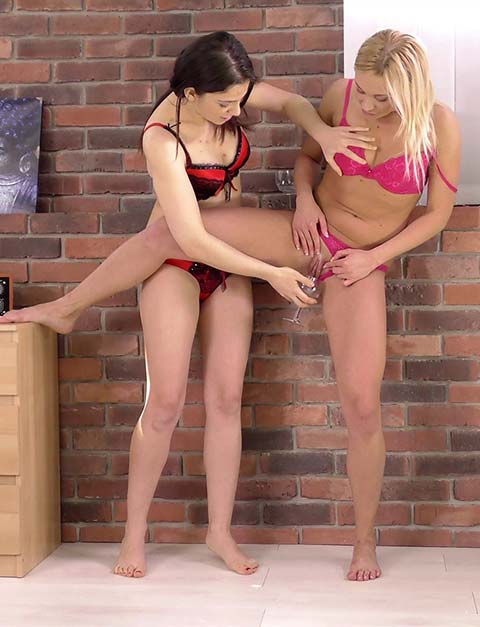 Next up from Vipissy we have Jasmine Webb and Bailey. The story goes "Miss Webb's class is in session, and sex education has never been…Well, so sexy. Her curriculum emphasizes on using props to get her students the best hands on experience they can get. With not enough time in her class day, she denies Bailey an opportunity to leave her class to pee. Her desire to teach is pushed to new heights when her sexy student takes a piss – quite appropriately for her – as she demonstrates to Bailey where her pee hole is. Watching Bailey clean up her piss from the floor, Miss Webb is enchanted by Bailey's good looks. Soon the class jumps into the advanced course, teaching Bailey new words and proper procedures. Bailey is a godsend of a student, and she enjoys her teacher's energetic personality. She can't help but smile at Miss Webb's straightforward approach to teaching. Her encouraging words make it much easier for Bailey to excel at everything that she is asked to do and more. Miss Webb congratulates Bailey with an A+ for her understanding of her material and innate ability to pee." This is one class that we would all want to be part of. See the wonderful lesbian peeing here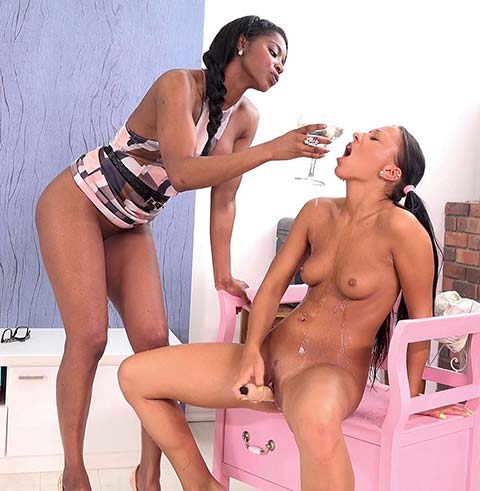 Last up we have Antonia Sainz and Oprah the story from Vipissy goes like this "The peeing action opens up with Oprah pissing through her panties with Antonia licking at them. With her panties partially pulled down, Antonia brings them back up to pee through them too. Both girls pee into a large wine glass and pour it on themselves, over their bodies, and onto their tongues. In the next segment , Oprah stands over Antonia with one foot on the sofa, flaunting her beautiful body, dousing her with a refined stream. Before Oprah fills up the glass one last time, we get a great shot of Antonia on her knees peeing straight back into the glass. Oprah holds the glass below Antonia expecting her to pee downwards and adjusts accordingly." Some lovely panty passing and lot of warm pee. See this lesbian pee scene click here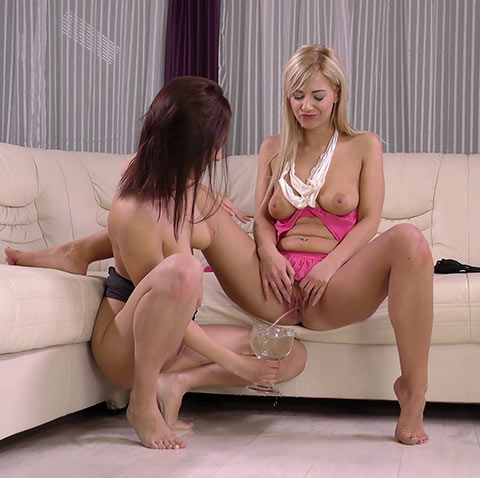 Filed under: Babes Peeing and Drinking Piss and Lesbians Peeing and Movies and Peeing and Pissed On and Pissing and Pissing In Vagina and Pissing Movies and ViPissy
Posted on 09.20.15
Comments: 1 Comment


Tags: Antonia Sainz Vipissy, Bailey Vipissy, Black Chick Pissing, Jasmine Webb Vipissy, Jessica Malone Vipissy, Knicker Wetting, Lindsey Olsen Vipissy, Nude Peeing, Oprah Vipissy, Panty Pee, Piss Drinking, Pissing Movie, Skirt Peeing, ViPissy, Vipissy Movie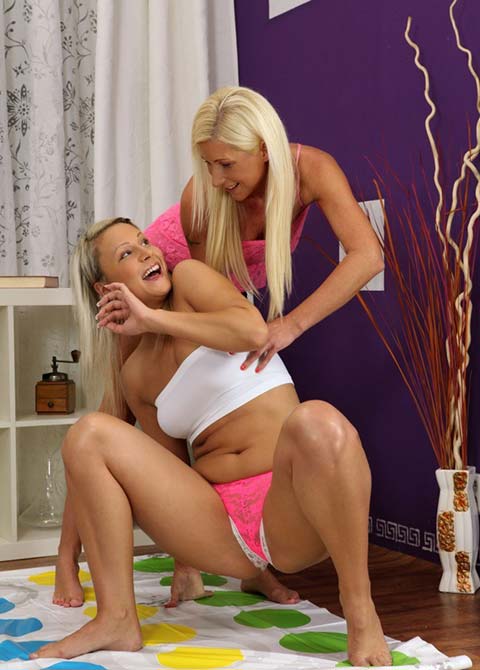 From Vipissy we have another wonderful lesbian pissing. Vipissy has brought us some great lesbian pissing movies and pictures and if you have missed them check out Lesbian Pissing Threesome Vipissy a hot and wet lesbian threesome one of the best lesbian water sports updates I believe. There has also been Sexy Lesbian Pissing From VIPissy Sexy Vipissy Lesbians Teens Peeing and Lesbian Pissing Movies. Today we have Samantha Jolie and Vanessa Hell these two blonds are sexy to start off with and when they starts to soak themselves in piss it gets even hotter.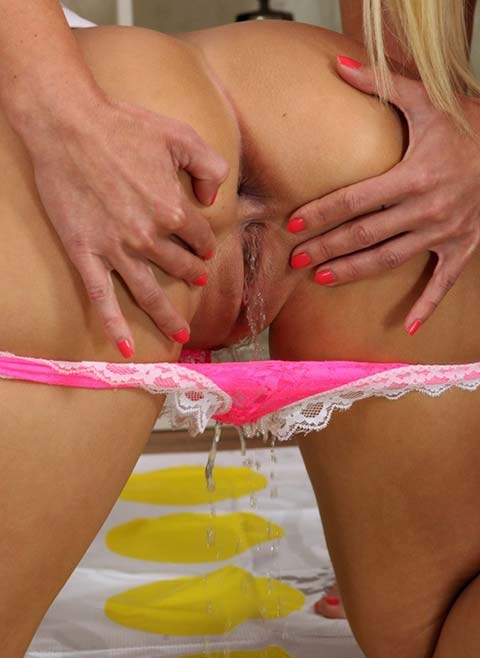 The story from Vipissy Goes "Right foot green. Left foot blue. Right hand yellow. Sounds like an innocent game of Twister, right? Well, sort of… This game of Twister is not so innocent. As Samantha follows the arrow, she feels her bladder growing increasingly full. Not one to ever give up and forfeit a game, the naughty blonde just lets go… right there on the Twister mat. The fluid pours through the fabric of her lace panties, spilling out onto the vinyl mat and making it more slippery than ice. That doesn't stop girlfriend Vanessa from taking her turn but she quickly goes down, splashing into the warm puddles that Samantha left. The girls decide they aren't wet enough and move onto to something a little messier… golden showers! The pee-swapping duo soon find themselves drinking straight from the source, mouths open wide to catch the nectar on waiting tongues. When both girls are so turned on that neither can deny a need to cum, a huge black dildo and a ripe banana are just the tools they need to carry them over the brink of orgasmic ecstasy. "

I love this update, we start off we get some panty pissing and then the action just gets hotter till they are both soaked in piss. Pee soaked lesbians are so sexy and when they have soaked hair and are happy to lick pee off each others bodies well what more can we ask for.

See The Blonde Lesbians Pissing Here


Filed under: Babes Peeing and Dress Peeing and Knicker Wetting and Lesbians Peeing and Peeing and Pissing and ViPissy
Posted on 12.04.14
Comments: 2 Comments


Tags: blonde peeing, Lesbians Peeing, Nude Peeing, Piss Drinking, Samantha Jolie Vipissy, soaked in piss, Vanessa Hell Vipissy, ViPissy
From Vipissy We have a wonderful lesbian pissing threesome. Vipissy is just getting better and better we have had some great lesbian pissing and also hot couple peeing scenes but todays Vipissy lesbian update is spectacular we get three of the hottest Vipissy models Paula Shy, Lena Love and Noleta. Paula Shy aka Christy Charming is my favorite Vipissy models she does it all, lesbian piss, threesome pee and when she is drinking down piss she loves it. If you have misses the previous posts with Paula Shy, check out Sexy Lesbian Peeing From Vipissy and Vipissy Pissing Movies Today it is a piss weekend there are three scenes and they are hot and very wet.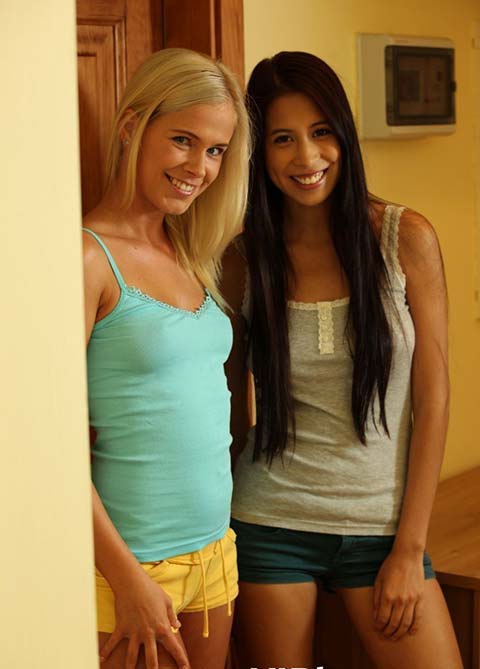 Vipissy has written this about the pissing lesbian threesome "When pretty blonde Noleta brings home gorgeous brunette Paula for a long weekend of sexual pleasures, roommate Lena can't help but be a little bit jealous. The two girlfriends head straight to Noleta's room and don't waste a second in getting the fun started. Lena, feeling left out, follows the couple to the door and begins a little pleasure-fest of her own, fantasizing about what's happening behind closed doors while she gives her own pussy the attention it craves. She doesn't have to wait long to find out. Noleta and Paula discover the naughty blonde roommate sitting in a puddle of her own pee and immediately invite her to join them. In this house, there's no such thing as "three's a crowd"! A third piss-loving hottie just means more of their favorite golden fluid, and with three whole days to fill… these girls will need all the fresh piss they can get! There is no shortage of the precious nectar as the lovers engage in any activity that comes to mind… as long as it involves piss! Abundant golden showers, pee shooting contests, samplings of the aromatic beverage, and of course orgasms aplenty fill the three-day weekend, leaving all three girls feeling a little bit sad that it has to end, but unable to remove the pee-tinged smiles glued to their beautiful faces."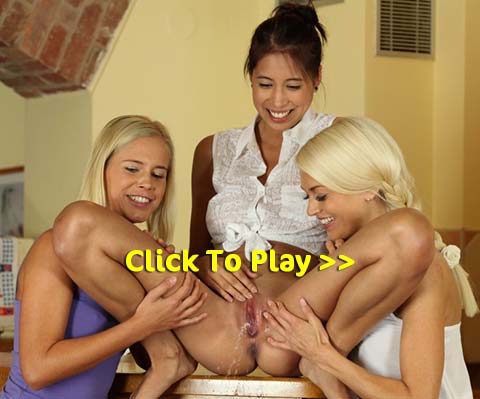 This is a super-hot piss movie and the pissing pictures and trailer we have are great. The full Vipissy movie is 55 minutes and is hot and very wet. There is something so wonderful seeing three hot ladies glistening in piss and then licking each other until they cum and piss more it is just so sexy. This is a lesbian peeing not to miss out on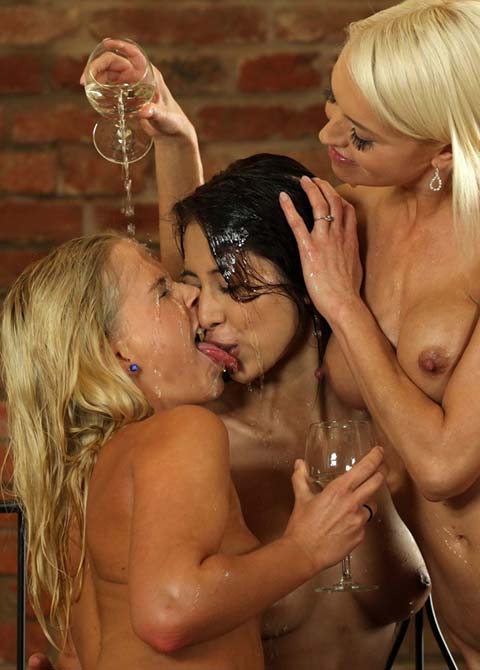 See The First Lesbian Pissing Set

Watch The Lesbian Piss Weekend Movie

See The Second Lesbian Pissing Set


Filed under: Babes Peeing and Drinking Piss and Lesbians Peeing and Movies and Peeing and Pissing and Pissing Movies and ViPissy
Posted on 11.12.14
Comments: 6 Comments


Tags: Lena Love, Lena Love Vipissy, Lesbians Peeing, Noleta, Noleta Vipissy, Nude Peeing, Paula Shy Vipissy, Pissing Movie, ViPissy, Vipissy Movie
From Vipissy we have some great lesbian peeing once again. Vipissy really does have the best lesbian pissing scenes out there and if you have missed some of them from the past check out Sexy Vipissy Lesbians Teens Peeing, Vipissy Pissing Movies, Lesbian Pissing Movies and Lesbians Peeing In The Bathroom. Today we have Bailey and Carrie and these two are so sexy.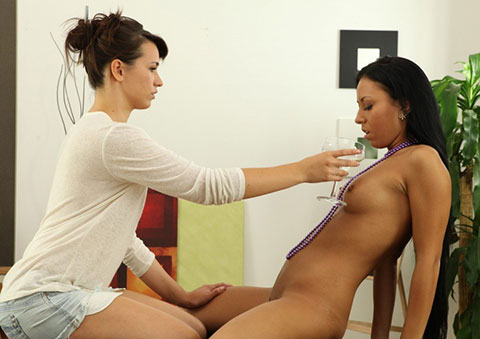 The story from Vipissy goes like this "Pretty young Carrie is focusing intently on the beautiful model lying naked in front of her, trying to get every detail of her soft curves as she sketches her latest art assignment. She can't keep her mind from wandering as her eyes soak in the delicate lines of soft skin. Carrie decides she needs to take a more hands-on approach. As she runs her fingertips over Bailey's soft skin, it's impossible not to notice the nude model beginning to wiggle with pleasure. Bailey announces that she needs to pee before they proceed any further, and without hesitation she grabs a glass vase and empties her bladder into it, not batting an eye as Carrie watches, enthralled. Then she hands the vase to Carrie and lies back down on the table, glancing suggestively over her shoulder at the younger art student. Carrie begins to drizzle the warm urine over Bailey arched back, captivated by the puddles forming and unable to keep her fingers from trailing through them. Realizing that Carrie is brand new to pee play, Bailey is happy to take the reins, leading her new protégé on a pee-filled adventure of a lifetime. The rest of the afternoon is spent with the young lovers exploring each other's bodies and exchanging hot piss in ways that the innocent young Carrie never even knew existed before she discovered her beautiful and sensual new muse."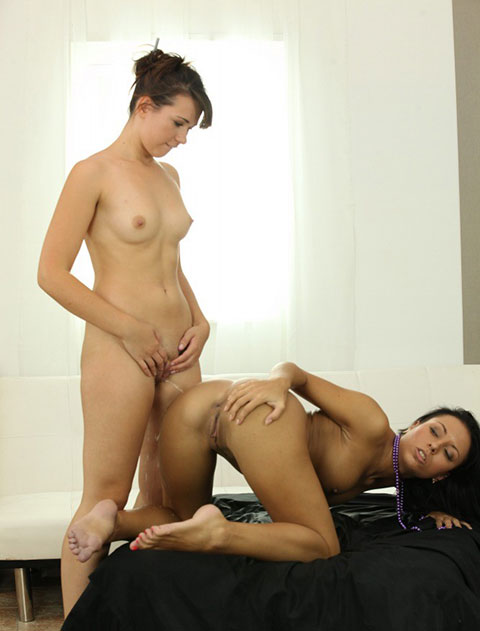 To finish we have the lesbian peeing movie starring these two hotties. Once again this is one sexy and wet Vipissy scene. The two hotties get themselves dripping in each other's pee. Vipissy really know how to find lesbians who love pissing and drinking pee. Just watch them they are loving the warm wetness.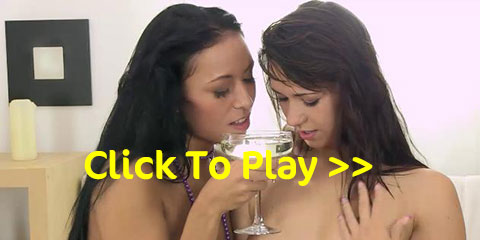 See the Lesbian Pissing movie here.

See The Lesbian Peeing Pictures Here

Read a Vipissy Pornsite Review Click Here





Filed under: Babes Peeing and Lesbians Peeing and Movies and Peeing and Pissing and Pissing Movies and ViPissy
Posted on 09.24.14
Comments: 7 Comments


Tags: Bailey Vipissy, Carrie Vipissy, Lesbians Peeing, Nude Peeing, Piss Drinking, Pissing Movie, Pissing Movies, ViPissy, Vipissy Movie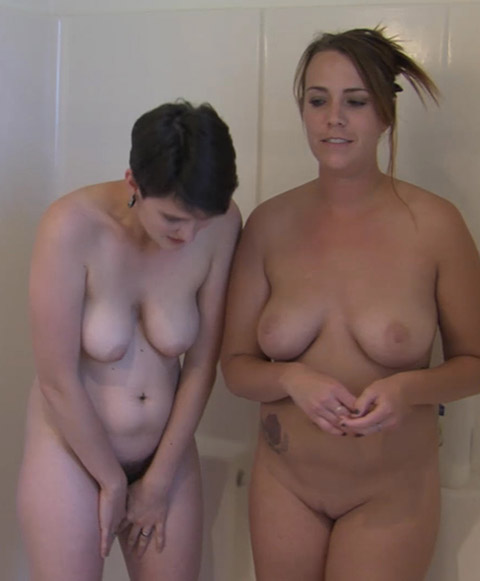 From HD Wetting we have the lovely Sosha and Alisha. We have had some wonderful posts with these two before and if you have missed them check out HD Wetting Movie Preview And Jeans Wetting Sexy Lesbian Peeing From HD Wetting and HD Wetting Panty Peeing Cheerleader Panty Pissing And Outdoor Peeing.  Today we have Alisha and Sosha nude and in the bathtub. Alisha is looking sexy as always and we have Sosha with her bulging bladder.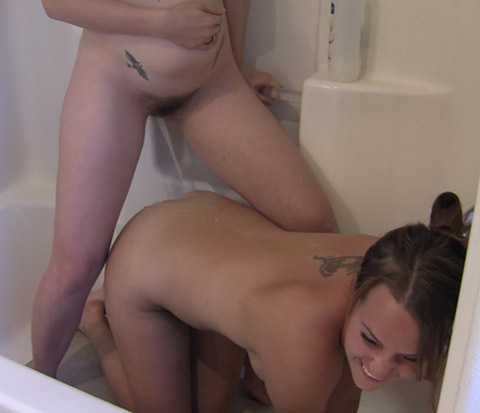 Alisha gets on her knees with her bottom facing Sosha and Sosha stands above her aiming her hairy pussy. She stands and starts to piss, her piss sprays out of her pussy and splashes all over Sosha it is pooling on her back and then starts to run down hers sides, this looks so hot and Alisha looks like she is loving the feeling of warm pee on her back. Sosha's bladder was extremely full and she keeps spraying Alisha in piss until every drop is out.

Sosha finishes peeing on Alisha, she stands up and is dripping in pee. Alisha turns the shower on and they both starts to rub each other and makes out a little. It is great to see some nude pissing from HD Wetting and to gets some lesbian action as well is great, let's hope that we get more and more nude lesbian peeing action from HD Wetting in the future.

See Sosha Peeing On Alisha Here





Filed under: Hairy Pussy Pissing and HD Wetting and Lesbians Peeing and Peeing and Pissed On and Pissing
Posted on 08.05.14
Comments: None


Tags: Alisha HD Wetting, Hairy Pussy Pissing, HD Wetting, Lesbians Peeing, Nude Peeing, nude pissing, shower pee, Sosha HD Wetting
From Wet And Pissy we have Xenia aka Zena Little. Wet and Pissy have brought us some great pissing pictures and movies and todays is no different. If you have missed some of the past Wet And Pissy posts check out Pissing Movie With Shione From Wet and Pissy Carla Cox From Wet And Pissy Victoria Daniels Peeing and Wet And Pissy Hairy Pussy Pissing. Today's peeing movie from Wet and pissy has Xenia in her home and pissing in all sorts of places.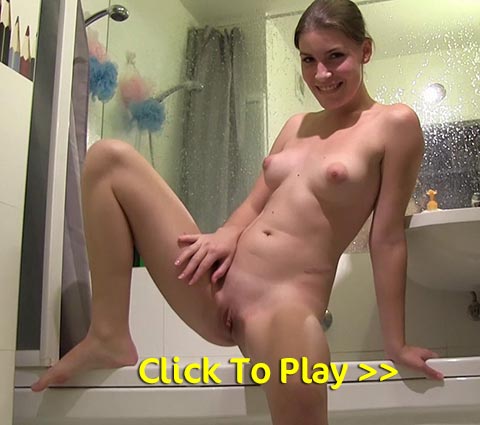 The story from Wet And Pissy goes like this "We hope you enjoy this compilation of pissing scenes from Xenia…Xenia is at home reading a book when she feels in the mood for something a little kinkier. She spreads her legs and pisses through the crotch of her pink shorts, soaking them with her warm nectar. Making a huge puddle of piss on the floor, Xenia looks very satisfied with herself! She takes off her shorts and wrings them out over her tank top, using them to soak up even more piss off the floor. Her tank top goes see-through and shows off her sexy pee soaked nipples while she rubs herself all over. Other clips include Xenia pissing in her kitchen sink and in a glass, pouring the golden goodness over herself!"

This is a great pissing movie Xenia is just so cute and having her in her home and pissing for us is juat wonderful.

Visit Wet And Pissy Click Here


Filed under: Babes Peeing and Movies and Peeing and Pissing and Pissing Movies and Wet And Pissy
Posted on 07.12.14
Comments: 3 Comments


Tags: Nude Peeing, nude pissing, Pissing Movie, Pissing Movies, Pissing Pussy, Wet And Pissy, Xenia Wet And Pissy, Zena Little Wet And Pissy