From HD Wetting we have the wonderful Mikki and sexy Paige. Mikki with Sammy were and are my two favourite HD Wetting models of all time it was great that Mikki came back and stared in some more recent movies and Paige is hot, so I can't complain but alas she and Mikki have moved on and Sammy is nowhere to be seen. At least we have the memories and all their videos at HD Wetting. If you have missed some of the wonderful posts with Mikki check out Lesbian Peeing With Sammy And Mikki, Sammy Tickled Till She Pees, HD Wetting Lesbian Peeing, HD Wetting Panty And Bikini Peeing and Peeing In Her Bikini From HD Wetting. Today Mikki is with Paige, they are outside in jeans and making out they really do look like they are getting into it when Paige tells Mikki that she needs to pee. Mikki is having to good a time and tells page to hold on.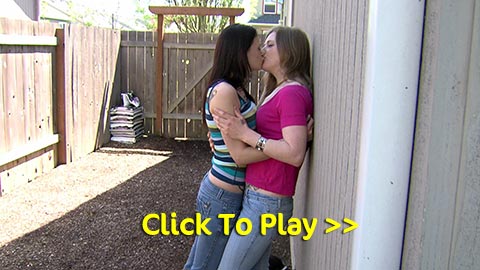 Paige is holding on but as she is kissing Mikki she loses control and starts to pee in her jeans. She is peeing her jeans and kissing Mikki, this is wonderful lesbians making out and jeans pissing.  As Paige pees her jeans are getting a great pee strain in them and you can see the denim getting lovely and shiny. Paige finishes peeing in her jeans and is so embarrassed but Mikki has a treat for her.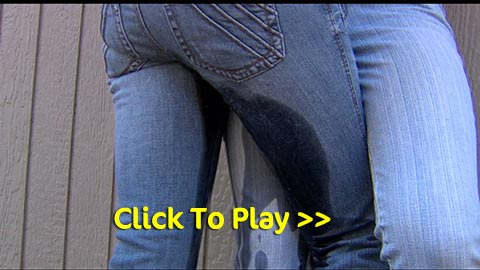 Paige's jeans are soaked, she is looking so embarrassed and Mikki needs to pee too. Instead of running to the bathroom she stands and starts to pee. Her pee explodes into here jeans instantly soaking her crotch, the denim gores dark and then she has two pee rivers running down her legs. What a wonderful jeans peeing this is, just look at Mikki she is loving pissing in her jeans. She finishes her jeans are soaking and then she and Paige walk off. A wonderful wetting from two HD Wetting hotties.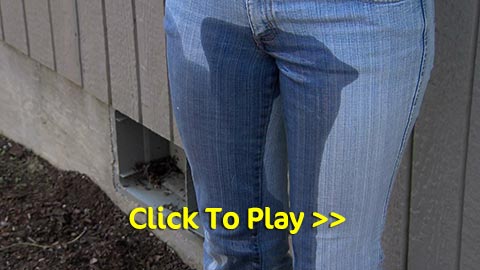 See Mikki and Paige Peeing Jeans Here


Filed under: Babes Peeing and Desperation and Female Desperation and HD Wetting and Jeans Peeing and Jeans Pissing and Lesbians Peeing and Movies and Peeing and Pissing and Pissing In Pants
Posted on 08.27.14
Comments: 5 Comments


Tags: Desperate To Pee, Female Desperation, HD Wetting, Jeans Pee, Jeans Peeing, Lesbians Peeing, Mikki HD Wetting, Outdoor Pissing, Paige HD Wetting, pants peeing, Pissing Movie