From HD Wetting we have the wonderful Alisha she is desperate nude and looking so sexy. She is standing in the lounge desperate to pee and fully naked she has wonderful natural breasts and every time she jiggles trying to hold on they jiggle too. It is a wonderful sight as she is holding on. She has her hand holding her crotch and her hand is jabbed in there hard. She is not playing around she really needs to pee, she holds on a little longer and then she is just to desperate and standing there she lets out a little dribble of pee.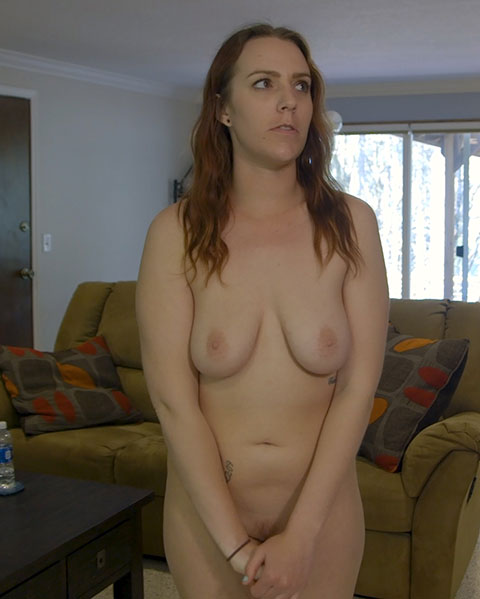 Alisha is naked and peeing in the lounge. She has started to pee and her hand is still holding her crotch. She is getting some warm piss soaking into her skin and as she moves her hand and we get a wonderful view of her nearly fully shaved pussy with a lovey stream of piss flowing out.

She is pissing hard now and her pee is flowing fast, it looks like it is starting to splash against her leg. What a wonderful warm feeling she will be getting. She slowly stops her piss flow and then when she is finished pissing in the lounge we get a wonderful view of her naked with a pissy pussy and I'm guessing a pissy wet hand. A lovely nude pee from HD Wetting


Filed under: Babes Peeing and HD Wetting and Peeing and Pissing and Pissing Pictures
Posted on 06.19.17
Comments: 1 Comment


Tags: Alisha HD Wetting, HD Wetting, Nude Peeing, nude pissing, shaved pussy peeing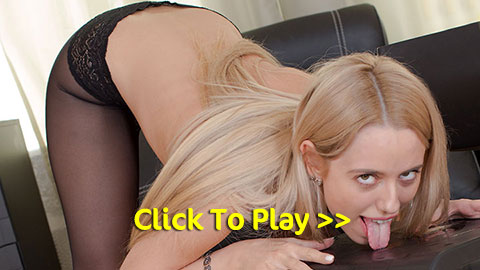 Its been a while since we have had some pissing movies from Wet and Pissy so here we have three short pissing movies. We starts off with Alina Bell. The story goes "Ready for a sexy blonde who happens to be into piss play? Alina is a new face to Wet and Pissy and looks extremely gorgeous in her little secretarial outfit. Black skirt, white blouse, seamed pantyhose and heels. What more could you want? Alina loves to tease and uses her feminine charms to seduce the camera. She starts to undress and show off her small but perfect tits. Now, in just her pantyhose, she bends over a chair and pisses onto it. She laps up her own warm golden juices before peeling off her pissy pantyhose and toying her pussy with a glass dildo. Alina brings herself off and immediately needs another pee. She pours a stream into a goblet, tastes it and drizzles it over her sexy, naked body. " A lovely blonde hottie peeing and playing with her warm Piss. See Alina Pissing Here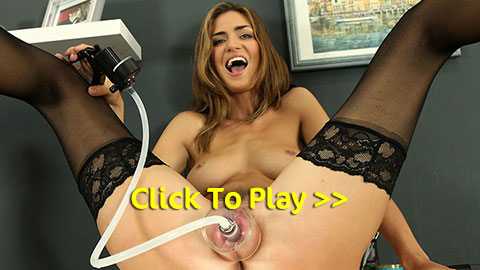 Next up we have Charlotte. The story from Wet And Pissy goes "Charlotte's role as a sexy secretary fits like a glove. Being finished with her duties, her work area becomes her play area for the rest of the day. The action unfolds on top of the table after Charlotte pulls her panties down to her shoes while sitting down. Her knees are spread apart for maximum exposure as she pees onto the table, wetting her dropped panties. She has a smile that never quits, using it effortlessly and genuinely at the same time. Eventually, a vase finds it's way below her as she gets on her knees, towering above it to pee again. Starting from a full body view, the camera is zoomed in as Charlotte relieves herself into the vase. She's far from finished, peeing while probing herself with a pump and later with one foot on the floor and her other leg straddled on the table." super sexy pissing with Charlotte if only she was my secretary. See Charlotte Pissing Here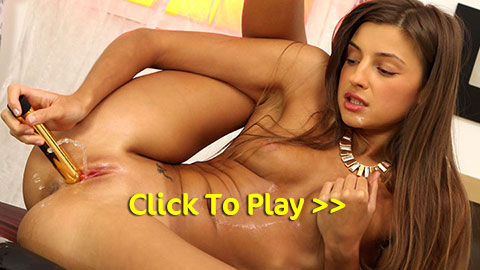 The last Wet And Pissy movie for today stars Russian hottie Melena. "Her sexy smile, big brown eyes, and long hair have made her one of the hottest and most desired up-and-comers in the biz. Just a few days shy of her birthday, Melena makes a splash on Wet and Pissy. She hastily removes her panties, flinging them towards the camera before her first pee. Soon her punk spiked shoes and bra are discarded along with her fishnet stockings, leaving her with only her golden necklace. Melena turns around for us, spreading her feet apart, as she stands over the bowl on the floor. She has a delay in her second pee, but it's nothing a little finesse from her finger couldn't take care of. Dipping her feet into the bowl, Melena shows off her flexibility by licking her feet and sucking on her toes. Spraying down a mirror, she intimately licks it down when she is done. Dampening her hair in the process, we take the opportunity to focus on her elegant facial features. Pluralizing pee, Melena asks if we enjoy watching her and tells us how she loves it." She looks so wonderful soaked in her own piss. See her pissing movie Click Here

Visit Wet And Pissy Click Here


Filed under: Babes Peeing and Drinking Piss and Movies and Peeing and Pissing and Pissing Movies and Pissing Videos and Self Pissing and Wet And Pissy
Posted on 10.10.14
Comments: 2 Comments


Tags: Alina Bell Wet And Pissy, Charlotte Wet And Pissy, Melena Wet And Pissy, nude pissing, Pissing On Herself, Pissing Pussy, shaved pussy peeing, Wet And Pissy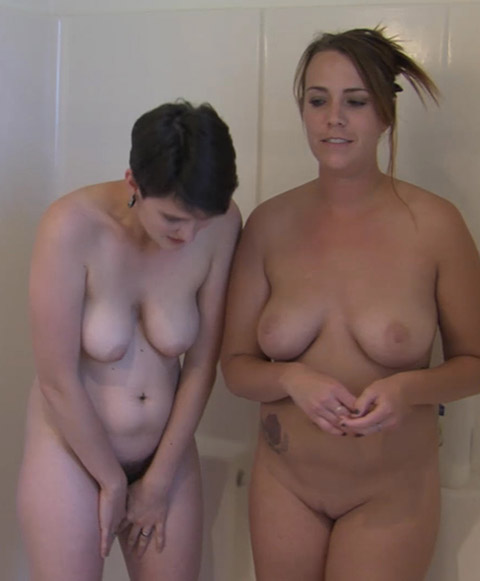 From HD Wetting we have the lovely Sosha and Alisha. We have had some wonderful posts with these two before and if you have missed them check out HD Wetting Movie Preview And Jeans Wetting Sexy Lesbian Peeing From HD Wetting and HD Wetting Panty Peeing Cheerleader Panty Pissing And Outdoor Peeing.  Today we have Alisha and Sosha nude and in the bathtub. Alisha is looking sexy as always and we have Sosha with her bulging bladder.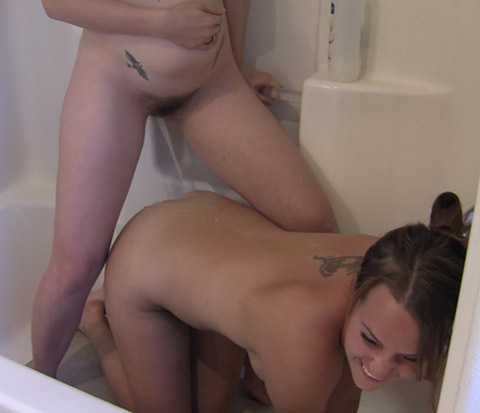 Alisha gets on her knees with her bottom facing Sosha and Sosha stands above her aiming her hairy pussy. She stands and starts to piss, her piss sprays out of her pussy and splashes all over Sosha it is pooling on her back and then starts to run down hers sides, this looks so hot and Alisha looks like she is loving the feeling of warm pee on her back. Sosha's bladder was extremely full and she keeps spraying Alisha in piss until every drop is out.

Sosha finishes peeing on Alisha, she stands up and is dripping in pee. Alisha turns the shower on and they both starts to rub each other and makes out a little. It is great to see some nude pissing from HD Wetting and to gets some lesbian action as well is great, let's hope that we get more and more nude lesbian peeing action from HD Wetting in the future.

See Sosha Peeing On Alisha Here





Filed under: Hairy Pussy Pissing and HD Wetting and Lesbians Peeing and Peeing and Pissed On and Pissing
Posted on 08.05.14
Comments: None


Tags: Alisha HD Wetting, Hairy Pussy Pissing, HD Wetting, Lesbians Peeing, Nude Peeing, nude pissing, shower pee, Sosha HD Wetting
From Wet And Pissy we have Xenia aka Zena Little. Wet and Pissy have brought us some great pissing pictures and movies and todays is no different. If you have missed some of the past Wet And Pissy posts check out Pissing Movie With Shione From Wet and Pissy Carla Cox From Wet And Pissy Victoria Daniels Peeing and Wet And Pissy Hairy Pussy Pissing. Today's peeing movie from Wet and pissy has Xenia in her home and pissing in all sorts of places.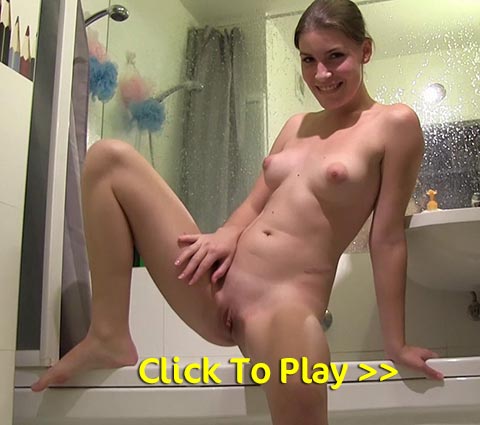 The story from Wet And Pissy goes like this "We hope you enjoy this compilation of pissing scenes from Xenia…Xenia is at home reading a book when she feels in the mood for something a little kinkier. She spreads her legs and pisses through the crotch of her pink shorts, soaking them with her warm nectar. Making a huge puddle of piss on the floor, Xenia looks very satisfied with herself! She takes off her shorts and wrings them out over her tank top, using them to soak up even more piss off the floor. Her tank top goes see-through and shows off her sexy pee soaked nipples while she rubs herself all over. Other clips include Xenia pissing in her kitchen sink and in a glass, pouring the golden goodness over herself!"

This is a great pissing movie Xenia is just so cute and having her in her home and pissing for us is juat wonderful.

Visit Wet And Pissy Click Here


Filed under: Babes Peeing and Movies and Peeing and Pissing and Pissing Movies and Pissing Videos and Wet And Pissy
Posted on 07.12.14
Comments: 3 Comments


Tags: Nude Peeing, nude pissing, Pissing Movie, Pissing Movies, Pissing Pussy, Wet And Pissy, Xenia Wet And Pissy, Zena Little Wet And Pissy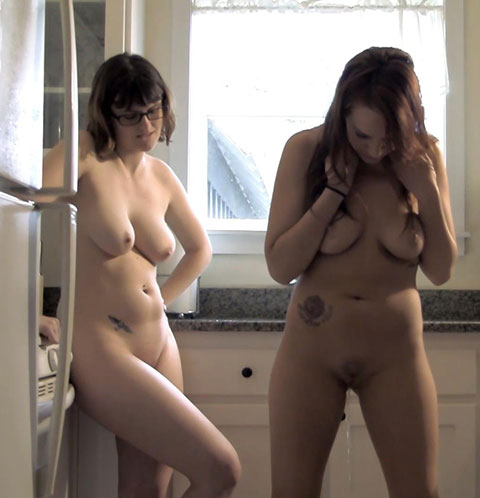 Today from HD Wetting we have three sets starring the wonderful HD Wetting model Alisha. Alisha has been a great addition to the HD Wetting family and we have had some great lesbian peeing with her and Sosha. Today we start with her in the kitchen. She is with Sosha and they are both naked. Alisha is doing the dishes and Sosha is feeling horny. She asks Alisha if she would pee for her, Alisha agrees and with her feet spread she stands and starts to pee. Her pee is flowing out of her shaved pussy and splashing on the ground her feet are getting warm and while she is peeing on the floor Sosha is getting more and more turned on. Alisha's pee stream finishes and Sosha kisses Alisha. A hot nude pissing from Alisha. See Alisha peeing in the kitchen here.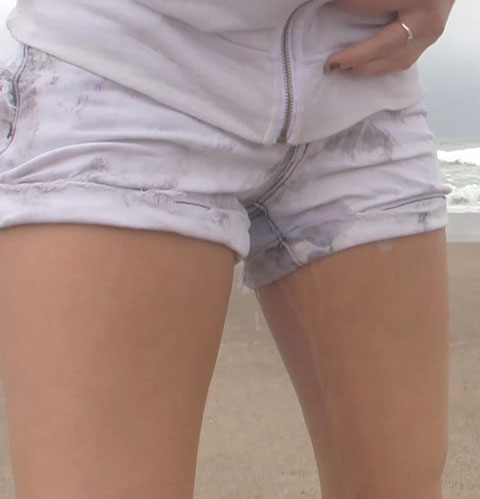 Next up from HD Wetting we have Alisha on the beach, once again she is with Sosha and as they are walking down the beach Alisha needs to pee. Instead of taking down her shorts and squatting she stands with her legs apart and starts to pee in her shorts, her pee runs down her legs and soaks into the sand the fabric of her shorts are soaked in pee. She finishes peeing in her shorts and they walk off together. See Alisha peeing in her shorts here.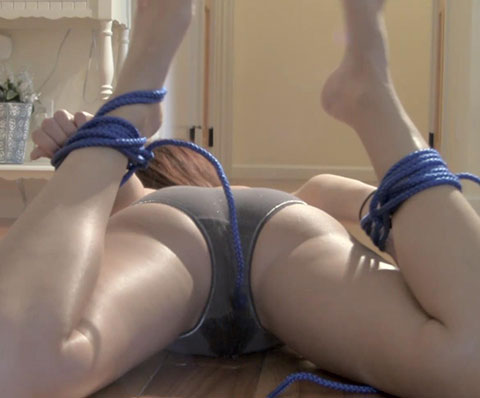 The last set from HD Wetting we have for today has Alisha bound on the floor, she topless and only in pantie.. She starts to struggle to get herself up, her breasts and nipples are grinding into the floor and every movement as she struggles is making her bladder more and more sore she keeps struggling her nipples are hard, she can't hold on, she starts to pee in her panties. Her crotch goes dark and a puddle of pee starts to grow, she is soaking her panties and her body is getting more and more wet. She finishes peeing in her panties and manages to turn herself over, her legs are open her panties are dripping pee as she is lying in the warm puddle. A super-hot bound peeing from HD wetting. See Alisha bound and panty peeing here.


Filed under: Babes Peeing and HD Wetting and Knicker Wetting and Panty Pee and Peeing and Pissing and Pissing In Shorts and Pissing Outdoor
Posted on 07.10.13
Comments: 11 Comments


Tags: Alisha HD Wetting, HD Wetting, Knicker Wetting, Nude Peeing, nude pissing, Outdoor Pissing, Panty Pee, Panty Peeing, Pissing In Shorts, Shorts Pissing, Sosha HD Wetting
Today we have some pissing movies from a new peeing website Wet And Pissy. The first movie has a lovely redhead, she is on her knees in panties feeling her pussy, she starts to pee in her panties and rubs herself. You can make out her pussy lips as her panties get wet. This is a great position to be watching knicker wetting. She finishes panty peeing and moves on to the couch where she is playing with a dildo. Not content with just the dildo she starts to pee as she is pumping her pussy she really does a wonderful pee and soaks everything such a sexy read head she even sucks the pissy wet dildo when she finishes. See the movie Here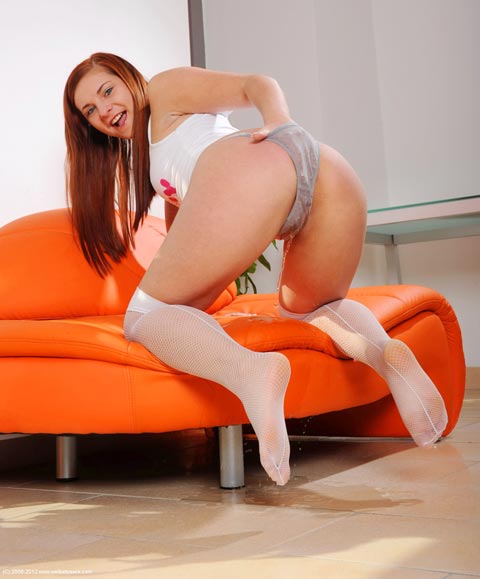 The second wet and pissy movie has a very sexy blonde Alannis she is in shorts and a top she really does look wonderful as she undoes her crop top and then takes down her shorts. We join the movie action where she has squatted down and she is holding her pussy she opens. She starts to piss and she is spraying her hand and the floor what a mess she is making and she is pissing, there is even pee running down her bum. She finishes pissing and then sits in the chair and plays with her pussy. The last movie has her sitting on the plastic chair nude and peeing she pees and her pee puddle gets bigger and bigger. She is sitting in her warm puddle with her pussy lips open, just wonderful. See Alannis's pissing movie Here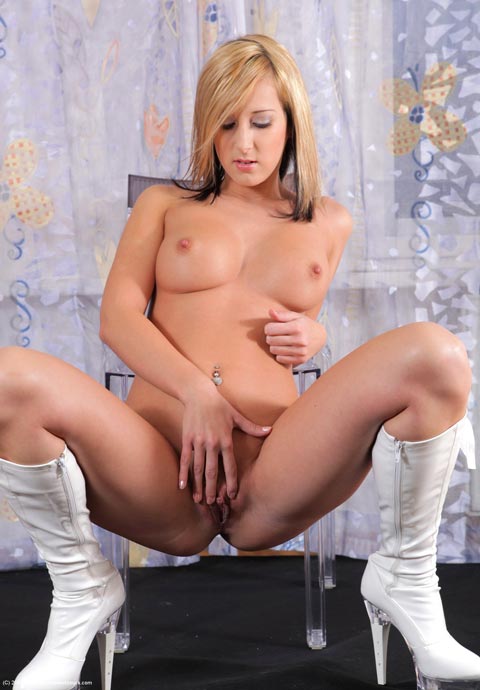 The last Wet And Pissy movie stars Liz she is in her underwear and has a bottle. Liz starts to piss and soaks her panties and fills up her bottle, just look at the mess she is making as she is pissing in her panties her pee is running down her legs and into her stockings she really is one messy panty pissing hottie. She finishes peeing and then sits down she has her bottle of pee and squirts it onto her cloths she is one wet and pissy mess and look how much she is enjoying soaking herself. She is dripping in pee this really is just wonderful. See Liz panty peeing Here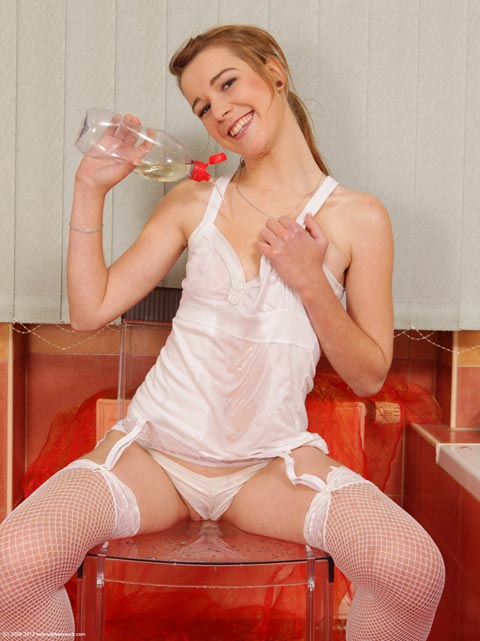 Filed under: Babes Peeing and Drinking Piss and Knicker Wetting and Movies and Panty Pee and Peeing and Pissing and Pissing Movies and Pissing Videos and Wet And Pissy
Posted on 07.26.12
Comments: 3 Comments


Tags: blonde peeing, Knicker Wetting, nude pissing, Panty Peeing, Piss Movie, Pissing Movie, Pissing Pussy, Wetandpissy