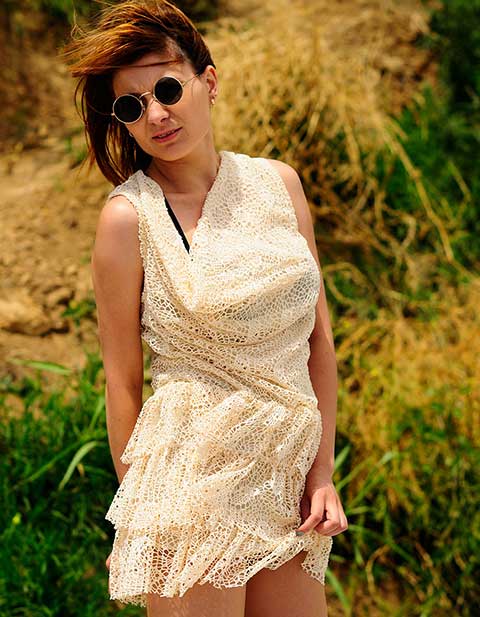 From Real Wetting we have the lovely Alice. We have had some great wetting sets with her in the past and if you have missed them check out Alice Pissing In Shorts And Pantyhose, Female Desperation And Leather Pants Pee, Natalie And Alice Desperate and Wetting, Peeing In Her Bikini and a great jeans peeing with Alice Peeing In Her Jeans. Today Alice is at the beach having a walk. The breeze is blowing and she feels so sexy. She can feel that she needs to pee. She walks a little further away from everyone and as she starts to feel more and more desperate she is getting aroused.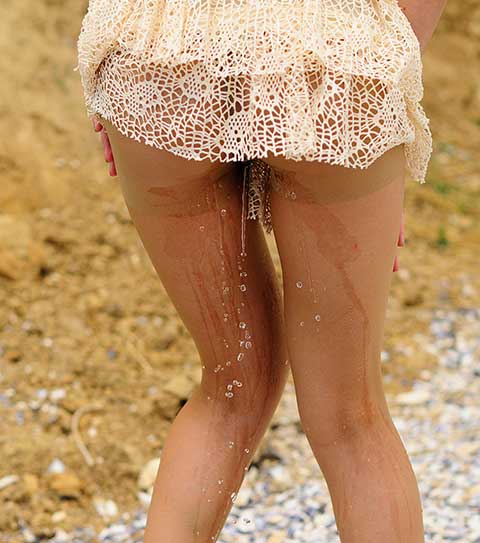 She is on the beach in her stockings and summer dress and now desperate to pee, she grabs her crotch holding on for that little longer and then when she is ready she lets out a little squirt of pee. Her pee soaks into her pantyhose and we can see that there is a little trickle down her nylon encased legs. She is loving the feeling and then she starts to pee properly.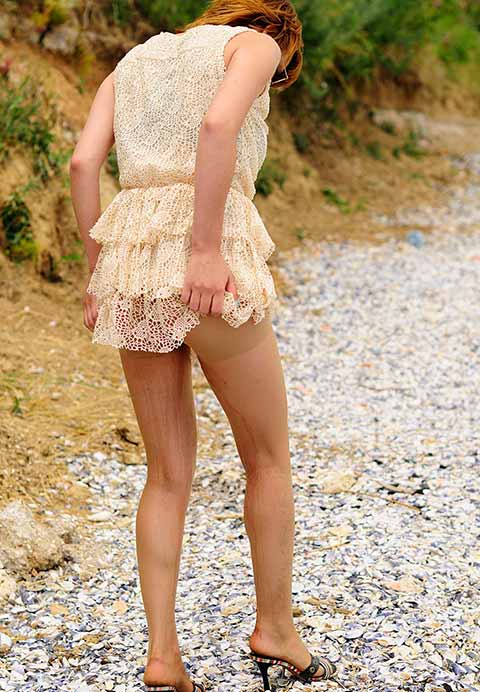 Alice starts to pee, her piss explodes through her panties and soaks into her stockings, there are rivers of pee running down her legs and her pantyhose are going shiny. There is a wonderful dark patch in her crotch and even her feet are wet with piss. She finishes peeing in her pantyhose, drops her dress and walks on, now soaked in her own piss how sexy.
See Alice Peeing Her Pantyhose Here