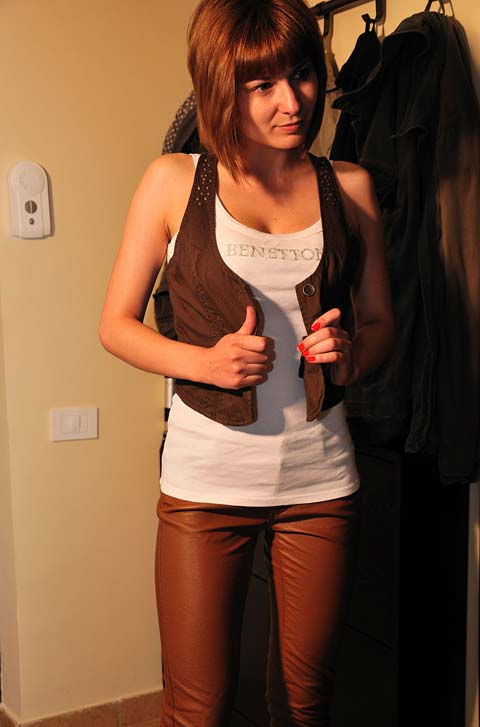 From Real Wetting we have Alice; she is in tight leather pants and is desperate to pee. She is holding on but the button keeping them up is pressing into her bladder making her more and more desperate to pee she struggles to hold on any longer but she cant and starts to pee in her leather pants.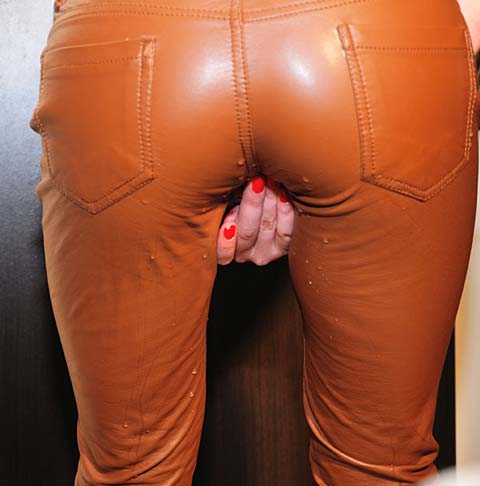 Alice is peeing in her leather pants from desperation. This is a different experience as she is peeing in her pants the pee is not exploding out and splashing on the floor, the leather is keeping her pee inside. you can see a couple of pee drips on the outside but all her pee is running down her legs and onto the floor there is something sexy to think that she is peeing her pants and panties but we can't really tell.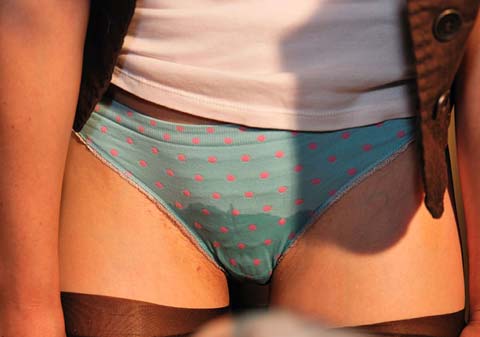 Alice is peeing inn her leather pants the outside is getting pee drops but when we look at her feet we get to see the mess she has made. She is standing in a great big pee puddle. She pull down her piss soaked pants and we get to see her wet knickers this is really a sexy set of pictures and such a secret way to wet.
See Alice Peeing In Her Leather Pants