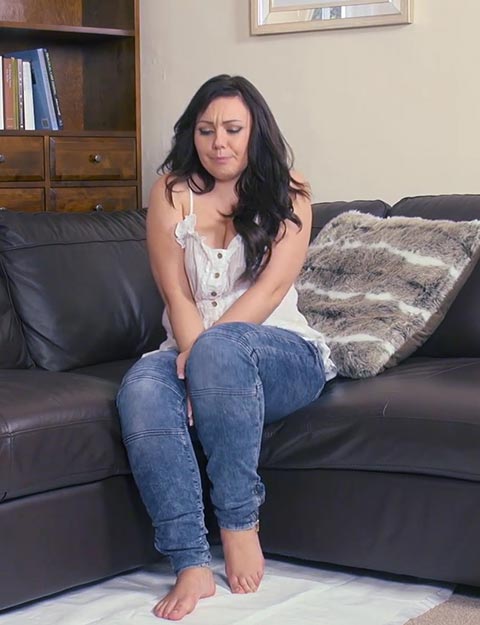 From Wetting Her Panties we have the sexy Kacie. It's been a while since we had a Wetting Her Panties post here so it is nice to have Kacie for us. We have had this wonderful wetter previously in Pissing In Her Denim Shorts Knicker Wetting With Kacie Kacie From Wetting Her Panties Knicker Wetting and Pissing In Blue Panties Today she is in her jeans and of course very desperate to pee. She starts off sitting with her hands between her crotch holding on but the waist of her jeans is cutting into her bulging bladder making her even more desperate. She stands up and starts to do the pee pee dance.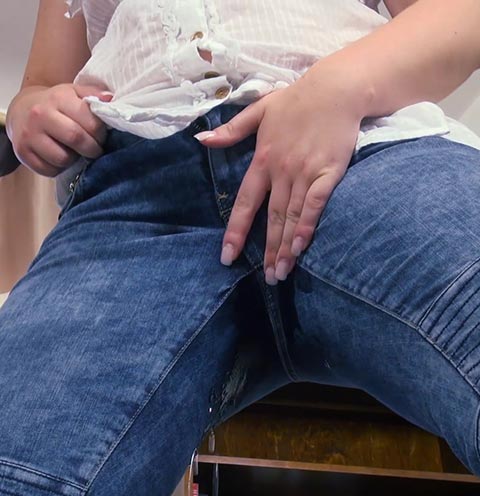 Kacie is so desperate to pee, she looks so sexy with her hands grabbing her crotch desperately trying to hold on. She grabs her crotch again but her bladder is not going to play and she starts to pee in her jeans. Her denim jeans get the first spot of dampness and then they explode in warm piss.

She is pissing in her jeans, her crotch is starting to shin and then the warm pee starts to flow down her denim encased legs the denim is looking so good it is shining and her pee is splashing on the floor. She is fully soaking herself. As she pees in her jeans she keeps her hand there, I bet she is loving the warmth of her nectar. She finishes peeing in her jeans, they are soaked, she pulls them down to show us her piss soaked panties too. They are so soaked in pee that they are nearly see through. This really is a great jeans wetting


Filed under: Desperation and Female Desperation and Jeans Peeing and Jeans Pissing and Peeing and Pissing and Pissing In Pants and wettingherpanties
Posted on 09.23.15
Comments: 2 Comments


Tags: Desperate To Pee, Female Desperation, Jeans Pee, Jeans Peeing, Kacie Wettingherpanties, Pissing In Pants, wetting, wettingherpanties
2 Comments »
Kacie James is so fucking hot. I love it when she sqirums and dances on the spot – she's so cute and sexy when she does that. And shows her panties. She's definetly tonight's special on the menu.

Comment by Pip — September 25, 2015 @ 2:06 am

Fantastic!!!!

Comment by VROY — January 4, 2016 @ 4:05 pm
RSS feed for comments on this post.
Leave a comment