From Wetting Her Panties we have another wonderful panty wetting with Kacie. The last Wetting Her Panties post we had was with her pissing in her yellow panties in Kacie From Wetting Her Panties Knicker Wetting and we have previously had her making a big piss mess in her shorts in Pissing In Her Denim Shorts. Today she is back in panties today they are blue and we can see that her bladder is bulging as she leans back with her legs spread and her panties tightly encasing her pussy.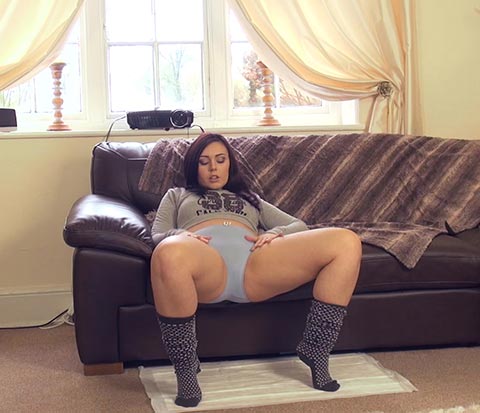 She is leaning back and she starts to pee in her panties. We get the wonderful first sight of dampness and then the piss spot grows until her panties are getting flooded and piss is cascading out and splashing on the floor. The wet dark blue is a great contrast to the dry light blue we started with.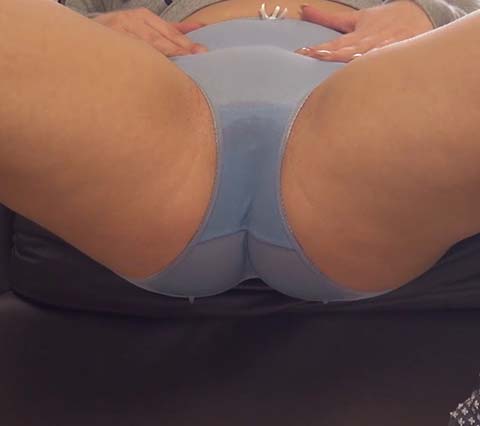 Kacie keeps on peeing and I am betting that in this position some of you would love to be licking the wet cotton and tasting the golden warmth. Her panties are fully soaked and her bladder has a few last drips till she has finishes. Just look at her piss soaked panties what a wonderful sight. She stands up and has a pissy camel toe and when she turns around and bends over we get to see that her panties are nearly translucent.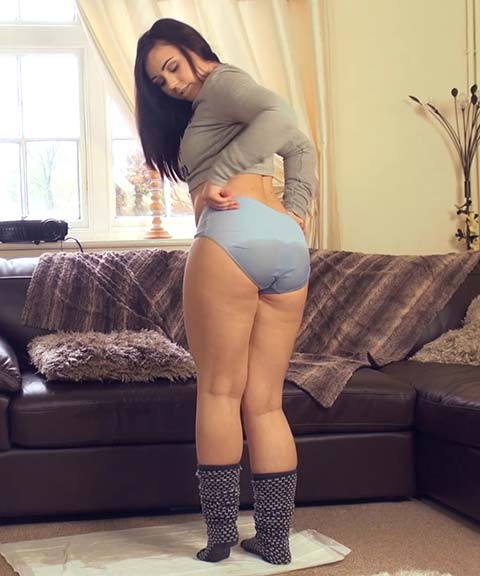 See Kacie Pissing Her Panties Here

Visit Wetting Her Panties Click Here