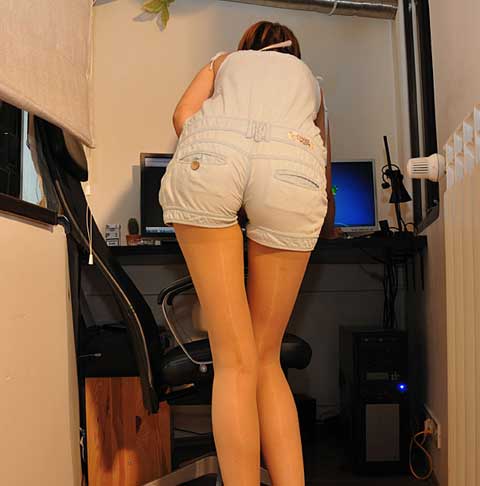 From Real Wetting we have these wonderful shorts peeing pictures. Real wetting really is on great wetting website and I know that we have had very few peeing movies from them but we have had lots of wonderful pictures. If you have missed the real wetting movies that we have had check out Dee Female Desperation And Peeing, Real Wetting Desperation And Peeing In Her Leggings and Bed Wetting Movie With Alice. Today we have Natalie she is in her shorts and pantyhose and is desperate to pee as she is playing on the computer. She stands up and jambs her hand in her crotch trying to hold on she is so desperate to pee.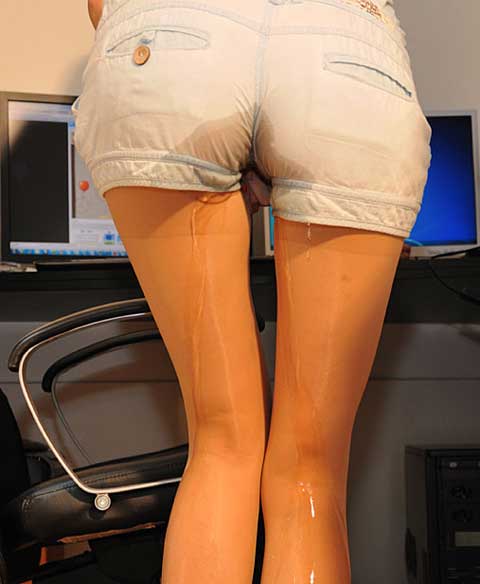 Natalie is desperate to pee she has her hand jammed in the crotch of her shorts and is holding on tightly. She gets to the point where she can't hold on any longer and starts to pee in her shorts, her pee explodes out, she must have been so full. As her pee explodes through her shorts it starts to run down her pantyhose encased legs look at the lovely rivers of pee it is so sexy.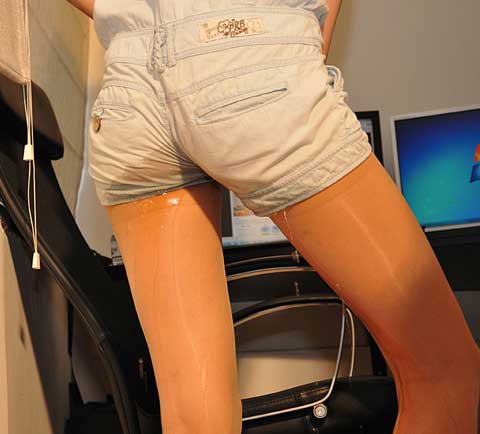 Natalie is peeing in her shorts, she has her hand still holding her crotch and must be loving the warmth as her pee flows over her fingers. Her shorts are getting more and more soaked and her pantyhose are dripping in pee too they are so soaked just look at the lovely sheen they have . Her pee is running down her legs and soaking her feet too, this really is one hot shorts and pantyhose peeing with the lovely Natalie.
See Natalie Peeing In Her Shorts Here
Related posts:

Filed under: Audrey's Wetting Site and Desperation and Female Desperation and Pantyhose Pissing and Peeing and Pissing and Pissing In Shorts and Real Wetting
Posted on 04.22.13
Comments: 2 Comments


Tags: Desperate To Pee, Female Desperation, Natalie Realwetting, pantyhose peeing, Pissing In Shorts, Real Wetting, Shorts Pissing