From Real Wetting we have the lovely Natalie, We have had some great peeing picture sets with her and if you have missed them check out, Peeing In Her Jeans While Sitting, Natalie Peeing In Her Leggings, and Natalie Peeing In Her Jeans. Today she is in leotards and is doing a yoga workout she spreads her legs and then reaches for the sky but she quickly drops her hands to her crotch, she is to desperate for this and every time she has to raise her hands she gets closer and closer to losing control of her bladder.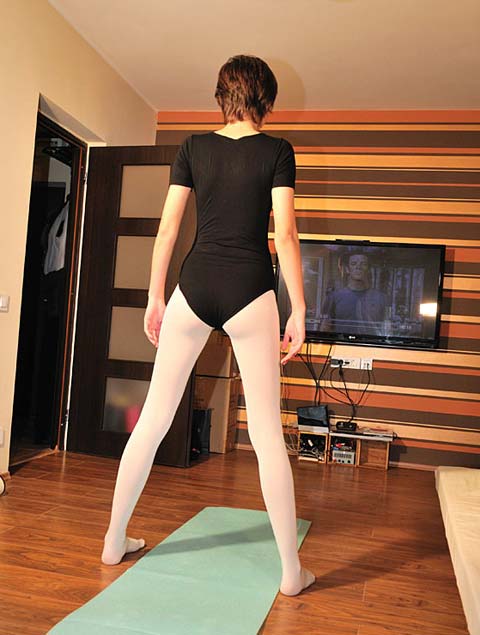 Alice is doing a yoga workout but her bladder has other ideas she has her hands jammed into her crotch trying to hold on and then it happens, a little spurt of pee explodes into her leggings. Her leggings are white and you can see the little trickle as the pee starts to run down the inside of her leg. Her bladder has given in, she was just to desperate to pee and now the little trickle is turning into a river. Her pee is running down her white leggings and splashing on the floor you can even see that her feet are getting soaked as she is standing in her pee puddle.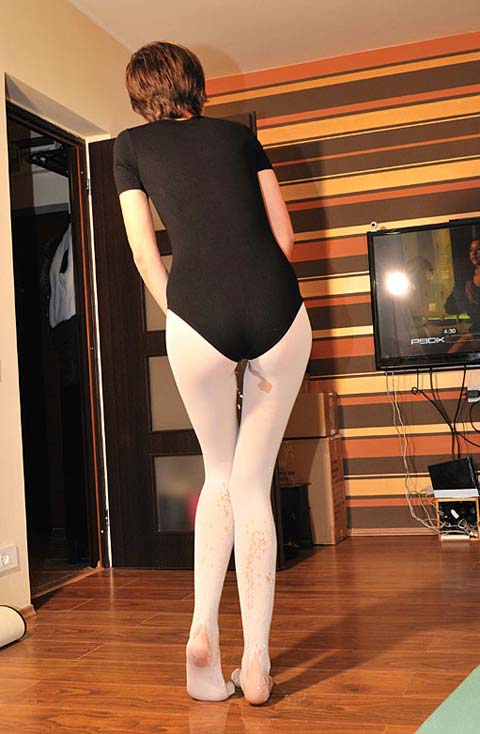 Natalie is peeing in her leotards, her piss is splashing on the ground and pooling at her feet, her spandex legging s are going see through and she keeps peeing, what a mess poor Natalie is making and her pee puddle at her feet just grows. I do love seeing the trickles of pee as they rundown the legs and seeing her feet encased in spandex and so soaked that they are see through is just so hot. A great Real Wetting with Natalie.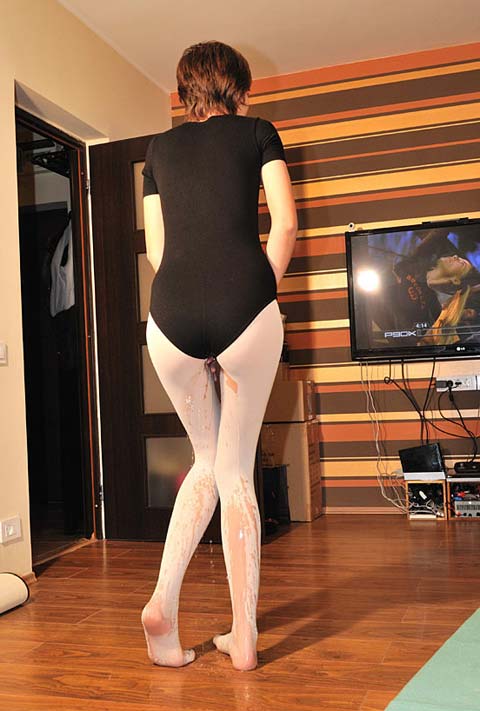 See Natalie Peeing In Her Leotard


Filed under: Audreys Wetting Site and Desperation and Female Desperation and Peeing and Pissing and Pissing In Leggings and Pissing In Tights and Real Wetting
Posted on 02.11.13
Comments: 8 Comments


Tags: Audrey's Wetting Site, Desperate To Pee, Female Desperation, Leotard Peeing, Natalie Realwetting, Pissing In Leggings, Pissing Leggings, Real Wetting, Spandex