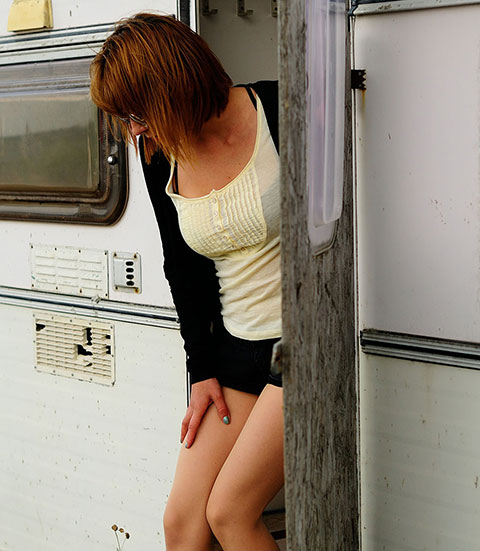 From Real Wetting we have the lovely Alice, It's been a long time since we had her staring and she has been missed she really is one sexy peeing lady. If you have missed some of her previous posts check out Female Desperation And Leather Pants Pee, Natalie And Alice Desperate and Wetting, Peeing In Her Bikini and Alice Peeing In Her Jeans Today she is out camping in a caravan she needs to pee and has her legs clamped together with her hand in her crotch she walks down the steps and standing outside she starts to pee.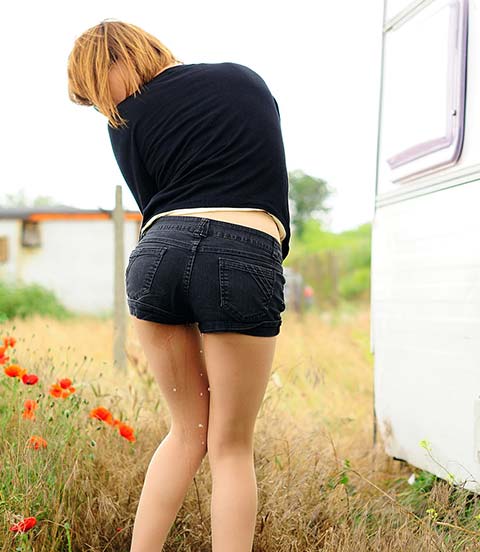 Alice is such a natural wetter and here we are outdoors with her dressed in her pantyhose and shorts and she has started to pee. Her piss flows down her legs and soaks into her dark shorts. It's a shame that her shorts are so dark and the lighting is not the best as we do not get to see the wet patch grow. She keeps peeing and her pantyhose are getting lovely piss streams such a sexy wetting lady.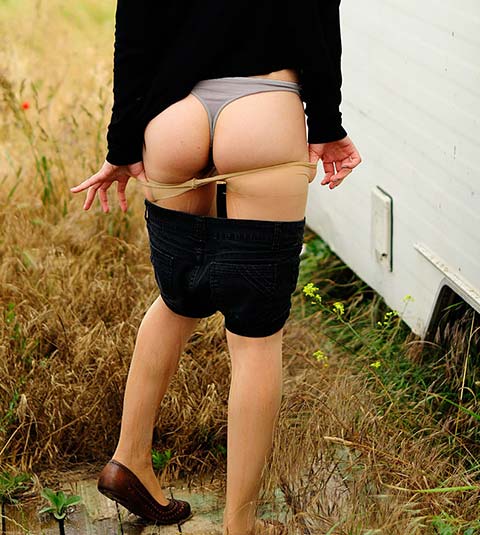 Alice is pissing in her shorts and pee is now gushing everywhere her legs encased by her pantyhose are soaked and I'm sure her shoes and feet are wet too. She finishes peeing and then pulls her piss soaked shorts and sopping pantyhose down so we get to see her piss soaked panties too. A super sexy shorts and pantyhose peeing from Real Wetting.
See Alice Peeing In Her Shorts