From Wetting Her Panties we have the lovely Lana. We have had this sexy wetter before in Lana Pissing In Her Panties which was a great panty pissing. Today we have her outdoors in her shorts and desperate to pee. She has her hands tightly pressed against her crotch holding her warm pee in and then her desperation is just to much and she starts to piss in her denim shorts.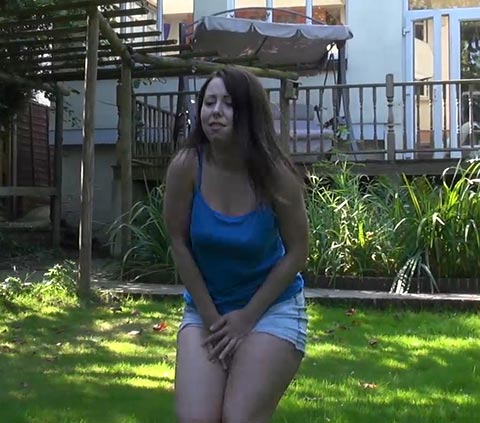 Lana has started to piss in her shorts, they are tight against her crotch and start to go dark as the warm urine soaks in. She keeps on pissing and her denim shorts are getting more and more soaked with pee. It is flowing out and cascading like a waterfall.

She really is pissing in her shorts her crotch has a wonderful dark piss patch and when her flow stops she stand showing her pissy wet crotch smiling. She then turns around and bends over so we can see her wonderful bottom and wet piss patch. A great denim shorts peeing from Wetting Her Panties

She really is pissing in her shorts her crotch has a wonderful dark piss patch and when her flow stops she stand showing her pissy wet crotch smiling. She then turns around and bends over so we can see her wonderful bottom and wet piss patch. A great denim shorts peeing from Wetting Her Panties

See Lana Pissing Her Shorts Here


Filed under: Desperation and Female Desperation and Outdoor Pissing and Peeing and Pissing and Pissing In Shorts and wettingherpanties
Posted on 06.28.15
Comments: 2 Comments


Tags: Desperate To Pee, Female Desperation, Lana Wetting Her Panties, Pissing In Shorts, Shorts Pissing, wetting, wettingherpanties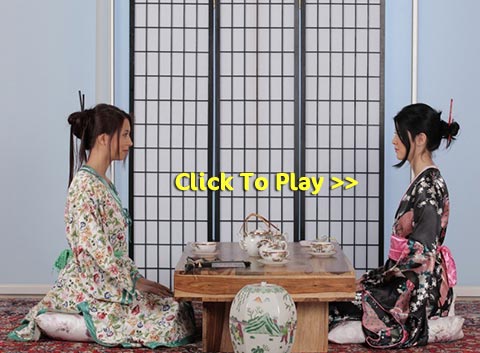 Today we have the wonderful Paula Shy and Lady Dee from Vipissy. Paula is one of the sexiest pissing modles around and we have had her here a few times. If you have missed her previous posts check out Sexy Lesbian Peeing From Vipissy, Lesbian Pissing Threesome Vipissy and Paula Shy And Kitty Jane Lesbian Peeing. Today she is with Lady dee and there are dressed as geishas and looking so sweet and inocent.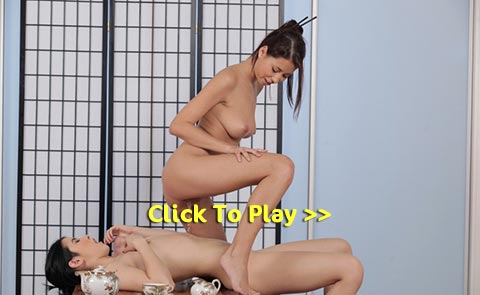 The story from Vipissy about this lesbian pissing movie goes like this" The world of the the Geisha is a mysterious one. Paula is introducing Lady Dee, her new apprentice, to the erotic form of the art. Dee is a model pupil, picking up on her instructor's teachings at a rapid pace. Her first lesson is serving from a tea pot, with Paula adding a sexy twist to the lesson. Dee watches attentively as Paula pees into the tea pot and – knowing her role as maiko – Dee acts accordingly, serving her mentor first and assuring to serve herself as well. Paula undresses Dee and her direction becomes much more clear cut, steering Dee's hand between her legs. As the girls gain momentum, Dee takes it up a notch, peeing on Paula as she lays back on the table. Paula then climbs over Dee, kneeling on one knee and jutting her other knee forward and pivoting back and forth as she showers Dee. But Dee is never intimidated by what she should do next, always pushing the envelope, getting on all fours and peeing on a couple of instances. She holds her position as Paula climbs the table again, holding her mouth open as Paula hoses it with a powerful jet stream."A wonderful and wet pissing party.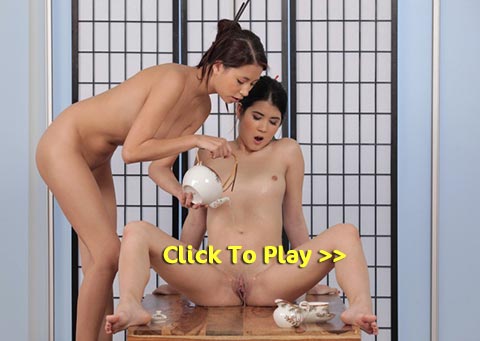 Vipissy really does bring us wonderful and wet pissing action and todays lesbian movie is no different they start out so swet and inocent and end up licking piss off each others bodies it is so hot seeing Paula Shy drinking piss and peeing on Lady dee. Great lesbian pissing action from Vipissy. If you would like to see more couple pissing fromthem let me know in the comments.

See The Vipissy Peeing Lesbians Here

Visit Vipissy Click Here


Filed under: Babes Peeing and Drinking Piss and Lesbians Peeing and Movies and Peeing and Pissed On and Pissing and Pissing Movies and Pissing Videos and ViPissy
Posted on 06.25.15
Comments: None


Tags: Lady Dee Vipissy, Lesbians Peeing, Paula Shy Vipissy, Peeing Movies, Piss Drinking, Pissing Movie, ViPissy, Vipissy Movie
Wet And Pissy brings us three wonderful peeing sets. We have had some great posts from Wet And Pissy in the past and if you have missed them check out Taissia From Wet And Pissy, Peeing From Wet And Pissy and Sexy Ladies Peeing From Wet And Pissy. Today we start of with Jasmine Webb. The story from Wet And Pissy goes "Stunning ebony babe Jasmine Webb makes her debut here at Wet and Pissy and looks seriously classy as she poses in a barely there strapped outfit. Her ass is curvy and she loves to show it off as she poses in a bubble chair. Revealing her freshly shaved pussy, Jasmine fires a stream of piss into the chair before sitting in her puddle of pee. She trickles it over her hot body and sitting back in the chair, inserts a metal speculum into her tight pussy. Spreading herself wide, this horny babe fires another stream of warm piss onto the floor and rides a flesh style dildo before peeing onto it. Finally, Jasmine practices her blowjob skills and flirts with the camera." Wonderful wet action. Check out Jasmine Webb peeing here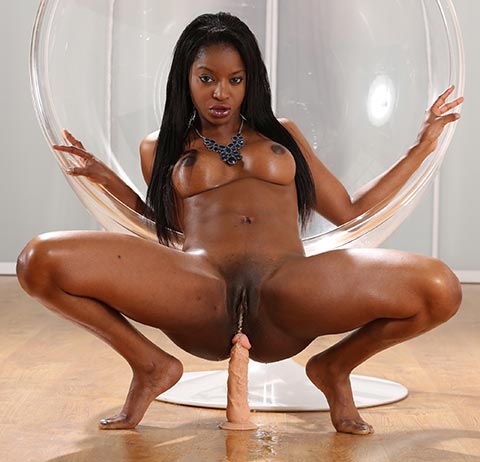 Next up we have Sabina Rose a hot blonde "Pretty blonde secretary Sabina shows off her legs in her miniskirt, stockings and high heels. Stripping down to her teal lingerie, she pulls down her panties and shows off her freshly shaved pussy. Stretching her pussy lips apart, Sabina pees all over her blouse that she carefully places on a glass chair. She squeezes her juices from her blouse all over her big tits and laps up her golden pee with her tongue! Laying on the floor, Sabina fires a stream of piss over herself and uses a purple vibrator on her tight pussy. Bending over the desk, this feisty blonde pisses again before she sits in her chair and fires yet another stream of pee into a giant glass goblet. Dipping her tits into her golden nectar, Sabina pours her juices into her mouth and loves the taste!" she is a wet sexy mess when she finishes. See her peeing here.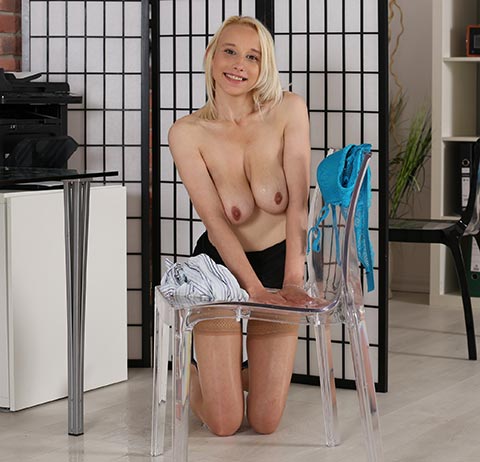 Last up we have Jessica M "Gorgeous brunette Jessica teases in her white lace topped stockings in the lounge and decides to have a bit of fun with pee. She sits on top of the sofa and runs her fingers over her crotch before pissing all over the sofa. Pulling her panties to one side, she releases another stream of golden liquid before covering her stockings and licking it up. Her pee soaked stockings are removed and this horny brunette sucks her piss from them before laying back and peeing again. Jessica loves to piss on camera and catches a stream in a vase before pouring it over her hair and attempts to pee over herself. She looks like she is having plenty of fun as she aims towards her mouth! Using a purple vibrator, Jessica rubs it against her pussy and squirts onto the floor. Finally, this gorgeous girl gets completely pee drenched and enjoys a very long piss onto the black leather.". See Jessica M peeing here.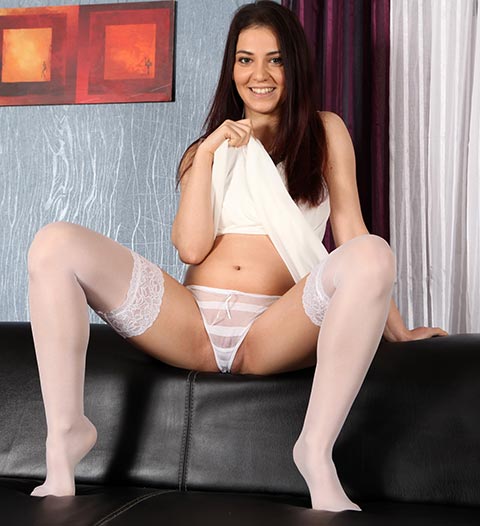 Filed under: Babes Peeing and Black Pissing and Peeing and Pissing and Wet And Pissy
Posted on 06.22.15
Comments: None


Tags: Black Chick Pissing, blonde peeing, Jasmine Webb Wet And Pissy, Jessica M Wet And Pissy, Sabina Rose Wet And Pissy, solo pee play, Wet And Pissy
From Real Wetting we have the lovely Antonia. We have had some great posts with Antonia in the past, check out Antonia pissing Her Jeans From Real Wetting, Panty Peeing With Antonia From Real Wetting and Shorts Peeing Photos from Real Wetting. Today Antonia is in an office outfit, tight skirt and a white top. She is at her desk but is very desperate to pee.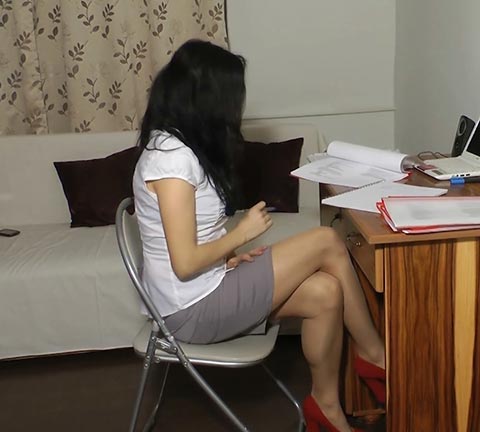 Antonia is sitting at her desk, she is desperate to pee and has her legs crossed tightly trying to hold on. She wants to finish what she is doing but she is getting more and more desperate to pee. She has to stand up the pressure on her bladder is just to much. Standing up she is still trying to hold on her skirt. It is so tight and is pressing firmly into her bladder. She is just to desperate to pee she can't hold on and she starts to piss herself.

Antonia has started to pee herself, she is standing there and there are the first drips of pee running down her legs. She then starts to pee more, her skirt is getting a big dark pee patch and her piss is cascading down and splashing on the floor, even her pantyhose are shining from the pee streams running down them. The more she is peeing in her skirt the more she is even soaking her red suede shoes. What a mess she is in, there is no time to change her piss soaked clothing though, still dripping in piss she sits down and goes back to work. Super sexy wetting from Real Wetting.


Filed under: Audreys Wetting Site and Desperation and Dress Peeing and Female Desperation and Pantyhose Pissing and Peeing and Pissing and Pissing In Skirt and Real Wetting
Posted on 06.16.15
Comments: 1 Comment


Tags: Antonia Real Wetting, Audrey's Wetting Site, Desperate To Pee, Female Desperation, pantyhose peeing, Pantyhose Pissing, Real Wetting, Skirt Peeing
From Vipissy we have a wonderful lesbian pee scene staring Megan Rain and Gina Gerson. It is the two year anniversary of Vipissy and they have put up a hot lesbian movie. There is something great about Vipissy, there is a new update every week but what makes it a wonderful website is we get hot lesbian and wonderful peeing action constantly. We have had some great lesbian pissing from Vipissy here at PissBlog. If you have missed some of them check out Paula Shy and Kitty Jane Lesbian Peeing Three Lesbians Peeing Vipissy Very Wet Lesbian Pissing and Lesbian Pissing Threesome Vipissy. Today's lesbian pee movie stars Megan Rain and Gina Gerson It is a super-hot and wet lesbian pee delight.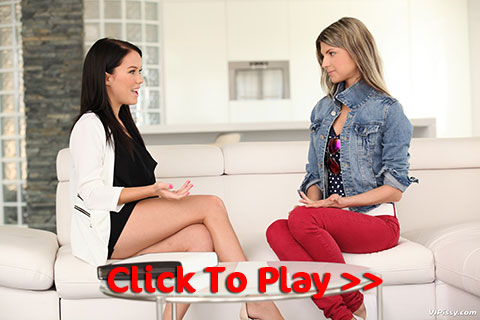 The Story from Vipissy goes Like This "Megan is a young and hard working girl. Her schedule keeps her busy, so she is always looking for good help cleaning her home. Her previous hire was not meeting her expectations, so she sets a time and date for her next possible house cleaner. After she lays down a few ground rules, Gina says she is ready to start that same day. Megan quickly notices how diligently Gina is working. She kindly offers her to take a break and to feel free to use her shower if she needs to do so. Megan leaves to tend to her work – hearing the shower – she curiously takes a peek and finds Gina peeing in the shower. This really turns Megan on, and she squats for a piss out of Gina's line of sight. Before wrapping up the day for Gina, Megan confesses that she witnessed Gina peeing and that it is something that she has always found highly erotic. She asks Gina, if by chance, she would like to pee on her. Gina gladly fulfils Megan's request – but there's more than just sharing that fantasy together for the girls – and they begin kissing before venturing into more than Megan or Gina could've ever imagined. No area is off limits as the girls pee on their feet, lick at their streams, and flaunt their best poses in their fun-filled romp."

This is one of the greatlesbian peeing updates from Vipissy the full movie is 57 minutes long. Megan Rain is just so sexy and Gina Gerson complements her so well. They get so wet and messy that they are dripping by the end of it, there is no way that they are not enjoying themselves and they get soaked in each other's pee in this lesbian peeing feast.

See The Lesbian Pee Movie Here


Filed under: Babes Peeing and Drinking Piss and Lesbians Peeing and Movies and Peeing and Pissed On and Pissing and Pissing Movies and Pissing Videos and ViPissy
Posted on 06.10.15
Comments: None


Tags: Gina Gerson Vipissy, Lesbians Peeing, Megan Rain Vipissy, Piss Drinking, Piss Movie, Pissing Movie, ViPissy, Vipissy Movie