From HD Wetting we have what is one of my favorite movies starring Haydee. We have had her peeing in her jeans before in Jeans Peeing From HD Wetting but today she is in public. She walks down the pavement on the way to the toilets just look at her bottom it is wobbling in her tight jeans, she just so sexy. Haydee runs a little and her bottom jiggles some more we can see that she is desperate as well as she is walking with her legs held tightly together.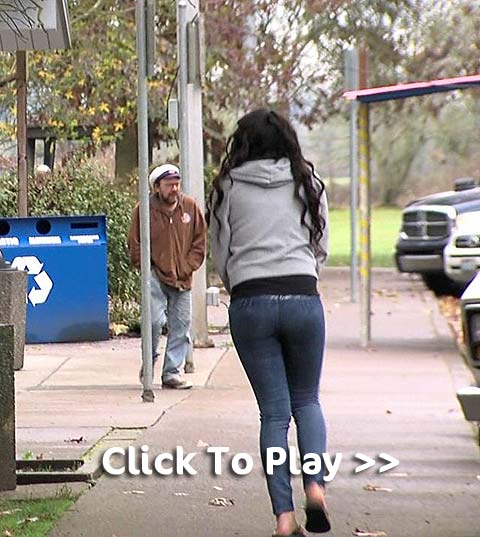 Haydee walks to the toilets and she is really desperate to pee now, she finds them locked and she is in a bad predicament now. She is desperate to pee she grabs her crotch and then shakes her arms she is in full desperate panic, this is great. She goes back to see if she was wrong and the toilets are actually unlocked but no she was right the first time we see her again and she is even more desperate she is shaking her arms and looking so uncomfortable.
Haydee is desperate to pee, the toilets are locked and there is nowhere else to go. She walks in front of the wall and looking at the camera starts to pee in her jeans, just look at the denim go so dark as her pee explodes from her, it is flowing down her legs and also dripping on the ground. She is peeing in her jeans and smiling just look at her jeans now they are soaked there is no way that she will be able to hide what she has done. She finishes peeing in her jeans and starts to run she is to embarrassed to be seen in her soaked jeans. A wonderful jeans wetting and one of my favorites it's not often that we see jeans getting this soaked when peed in.
Enjoy Haydee Peeing In Her Jeans