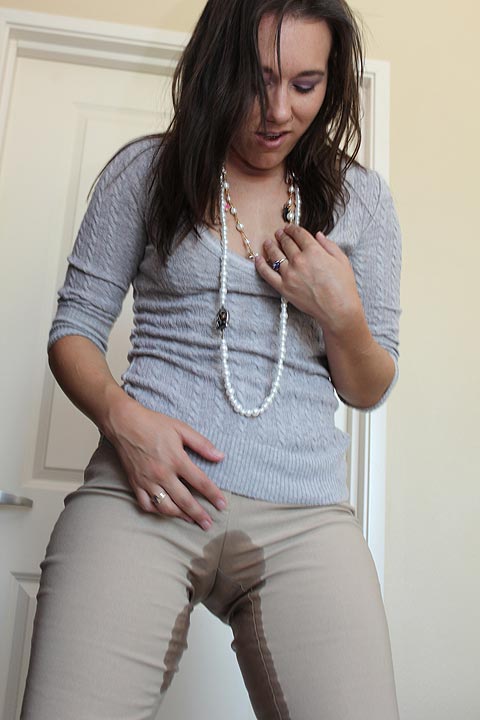 Ineed2pee has been having some great female desperation updates in the last couple of months and the latest 3 movies are just upping that standard more and more. We start off with Sinn Sage, we have had one of her sets here before in Ineed2pee Desperate Peeing Pictures and she is looking just as sexy now as she did then. She is desperate in the room and holding on just for us you, can see her panty line under her pants and she has a lovely camel toe as she holds on and on. She is talking dirty to us as she gets more and more desperate and then starts to pee in her pants, her pee trickles down her legs and puddles on the floor. When she finishes peeing in her pants she takes them down and we get to see her wet panties and she starts to masturbate through the piss soaked fabric. A truly hot female desperation and pants peeing. See the peeing pants photos here.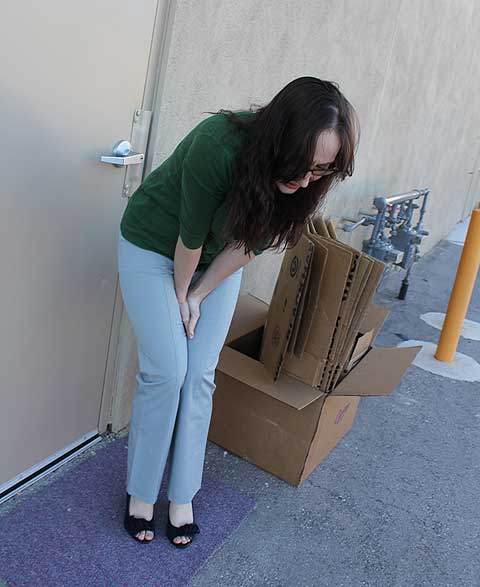 The next Ineed2pee female desperation we have stars Lucky, she is new at Ineed2pee and this is her first female desperation and wetting g on the site. She gets locked out while in her business slacks and high heels you cans see her panty line from her tight pants and she is so desperate to pee. Over at Ineed2pee this has been written about the scene "She was SUPER desperate at this point, because by the time she told me she needed to go… she REALLY HAD TO GO! Then I had her trying on a few different pants before giving her the scenario & she was already doing the pee pee dance at that point (before we even started filming). She couldn't even stand up straight for the scene, which gives it all the more realism. She looks super cute in her glasses & definitely peed a lot so look out for her in the future!" this is a really hot female desperation scene, when the desperation is real and Ineed2pee are the masters at real female desperation you don't always know when they will lose control. See Lucky desperate and wetting here.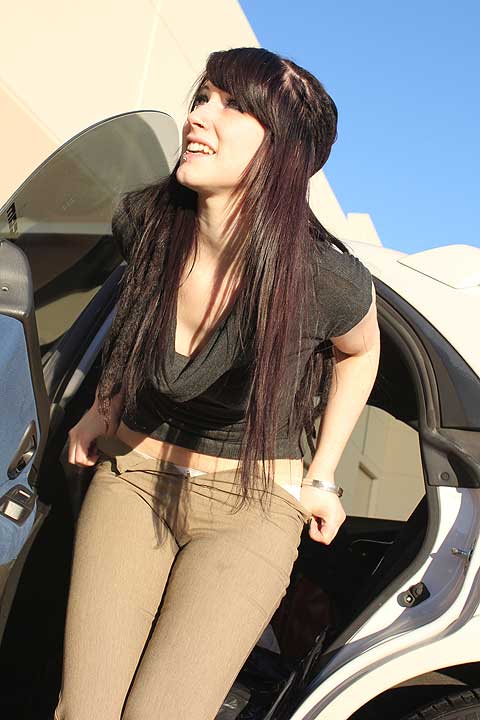 Last up from Ineed2pee we have the very sexy Brookelynn Briar, we have had two wonderful female desperation movies from her in the past in Female Desperation Movie And Pictures and Female Desperation Movie And Wetting Pictures. Today she is in the car park and has locked herself out of the car. She is waiting for the automobile association to unlock it for her and is really desperate to pee. She keeps waiting and her desperation gets more and more, she starts to grab her crotch and do the pee pee dance her pants are tight and pushing in to her bladder and it all gets to much, she can't hold on and starts to pee. She is peeing in her pants and the pee is running down her legs and into her shoes. A great pants wetting outdoors, she finishes peeing and pulls down her pants and we get to see her pissed in panties too. A great female desperation movie form Brookelynn Briar. See her peeing in her pants here.

Filed under: Desperation and Female Desperation and Ineed2pee and Outdoor Pissing and Peeing and Pissing and Pissing In Pants
Posted on 01.25.13
Comments: 1 Comment


Tags: Desperate To Pee, Desperation, Female Desperation, Ineed2pee, Ineed2pee Brookelynne Briar, Lucky Ineed2pee, pants peeing, Peeing Pants, Pissing In Pants, Sinn Sage Ineed2pee, wetting