From Wet and Pissy we have three photo sets. Wet and Pissy have brought us some wonderful peeing scenes in the past and if you have missed some of them check out Peeing Around The House Carla Cox From Wet And Pissy Wet And Pissy Hairy Pussy Pissing and Whitney Conroy Making A Piss Movie. Today we start off with the wonderful Dido Angel. The Wet and Pissy story goes "One of the hottest girls to ever land on Wet and Pissy makes her long awaited return. There's not much that Dido Angel needs to do – her looks are more than enough to get our fantasies spinning out of control – but that just isn't her style. She shows off her curvaceous body, sultry legs, and impeccable smile. She pees through her pink shorts standing with her legs wide open. Once fully nude, she pees with her legs spread apart and into the air. From a side view on top of the table, she pees in a sexy position into a vase. Lola is not a spraying girl, but one that possesses an almost perfectly tuned instrument that releases a pure and elegant stream. After riding a dildo, she sprays it down from a kneeling position. Super sexy pissing. See Dido Angel peeing here.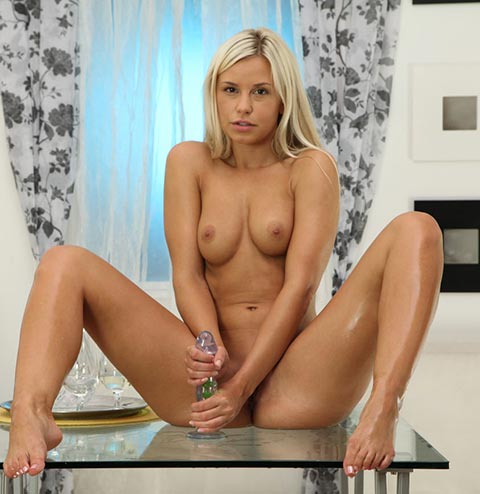 Next up Wet and Pissy brings us Sicilia. The story At Wet And Pissy goes "Sicilia is a stunning blonde who wanted to delve in her first attempt at piss play. She looked nervous as she started her scene with Wet and Pissy and posed in a plaid shirt and blue panties. Immediately, Sicilia wet her panties while hovering her tight ass over a glass bowl. She poured the golden juices over her tits and into her mouth before sitting in the remaining puddle on the table. Moving to the sofa, Sicilia pisses onto the floor and again on the table top and each time she relieves herself she gets hornier and hornier. She gets really into piss play by firing numerous streams of piss across the room and into her bowl, before pouring the whole lot into her mouth." It is a wonderful wet experience. See Sicilia Peeing Here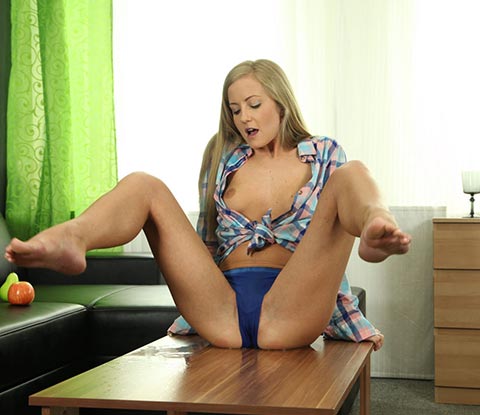 Last up we have the sexy Gitti returning. Over at wet and pissy this is what is written about these wonderful pissing pictures "Gitti looks sensual in a blue tank top and miniskirt and lifts up her skirt to show that she isn't wearing any panties. She places a bowl on the floor and pisses directly into it, catching her golden nectar then dips her skirt into her juices before drizzling them down herself and over her pretty face. Taking off her high heels, Gitti pees into them and tastes her own piss, letting it run down her gorgeous figure. By now, she is completely naked and stretches her pussy wide, releasing another stream of piss onto the floor. She finishes herself off with a banana shaped sex toy and pees as she cums into a glass, again tasting her juices and pouring it all over her head." just wonderful and don't forget all these photo sets have full length piss movies at Wet And Pissy. See Gitti peeing here.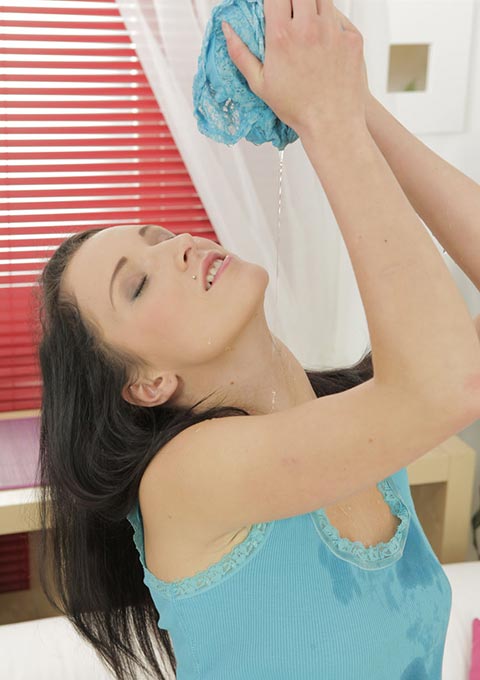 Filed under: Babes Peeing and Dress Peeing and Drinking Piss and Peeing and Pissing and Self Pissing and Wet And Pissy
Posted on 11.24.14
Comments: 2 Comments


Tags: Dido Angel, Dido Angel Wet and Pissy, Gitti, Gitti Wet and Pissy, Piss Drinking, Pissing On Herself, shaved pussy peeing, Sicilia Wet And Pissy, Wet And Pissy