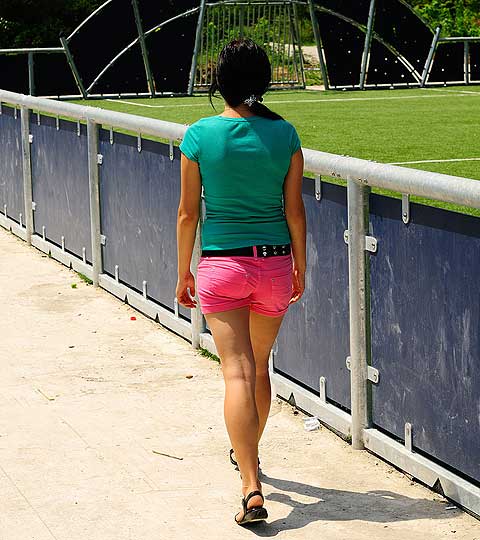 From Real Wetting we have Antonia, we have had some great sets in the past with her if you have missed them check out Antonia Peeing In Her Short Dress, Antonia Jeans Peeing In The Forest, Real Wetting Antonia Shorts And Pantyhose Peeing, and one of my favorites Antonia Peeing In Her Jean Shorts. Today Antonia is in her shot shorts and walking in the park. By now we know that Antonia is a great wetting and seems to really enjoy holding on as long as she can until she is so desperate and can't hold on, today is no different.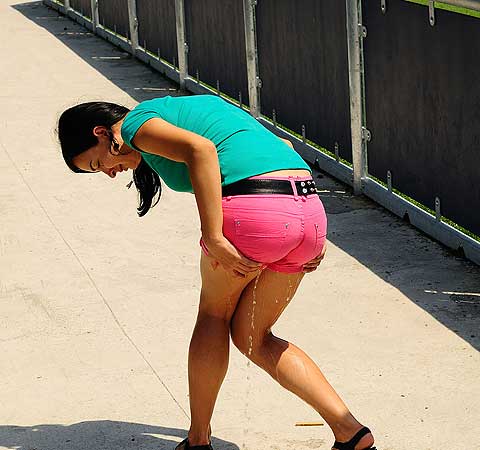 Antonia is in her shorts, she has been holding on all day and now is walking home down the path between two football fields. She is desperate to pee and finds that there is no one around, she stops and with her legs still tightly clenched starts to pee in her shorts. She is peeing in her shorts and you can see the lovely dark patch in her shorts as it grows, her piss is splashing on the ground and must be making a wonderful sound.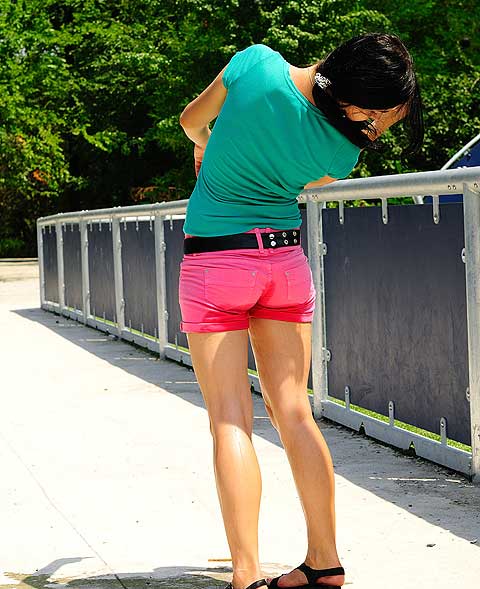 Antonia is peeing in her shorts, you can see that her pee has soaked the material and is running down her legs into her shoes this is a wonderful public shorts peeing just look at her as she finishes, she is standing there soaked in pee. Her shorts are saturated and her legs are glistening. She looks at the back of her shorts and you can see she has peed in them and starts walking home. Just look at her pissed in shorts there is no hiding what she has done. Another wonderful wetting from Real Wetting.
See Antonia Peeing In Her Shorts Here