From Wet And Pissy we have the very sexy Carla. This is the first time that she has appeared at Wet and Pissy and its well worth the wait. Wet and Pissy really does bring us hot pissing models we have had some absolutely wonderful hotties peeing in the past, check out Whitney Conroy Making A Piss Movie, Peeing On Her Shorts From Wet And Pissy, Close Up Pissing Movies From Wet And Pissy and Christy Charming Peeing From Wet And Pissy. Today its Carla's turn what a lovely blonde she is she starts off in her pantyhose with no underwear after posing she then starts to pee in the table through her stockings we even get a shot where we are looking from under the glass table it feels like she is peeing on us.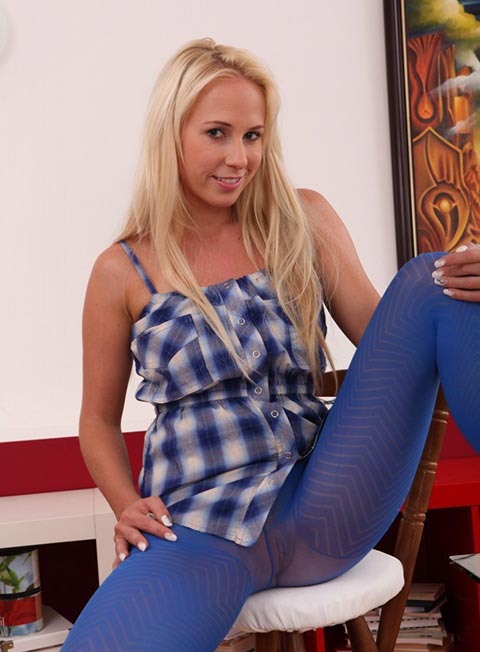 She finishes peeing in her pantyhose and peels them off to reveal her piss soaked pussy. She is not finishes peeing yet though and she spreads her pussy and starts to pee again. What a wonderful position to pee her pee is splashing on the floor and even soaking her feet in her warm nectar. She finishes peeing and then sits on the table in her warm puddle of pee super sexy.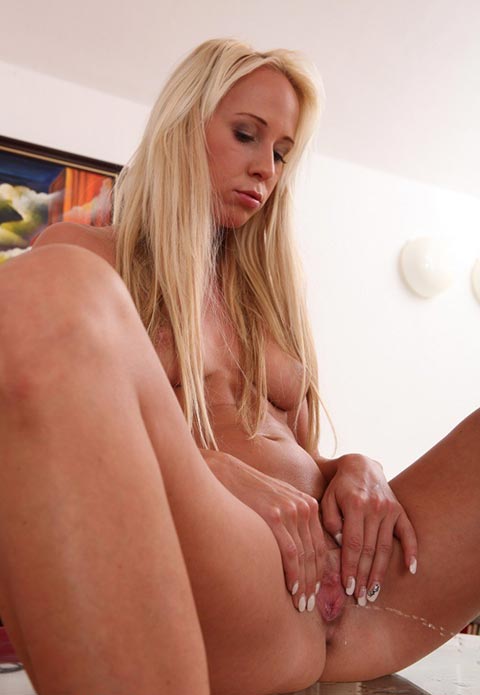 To finish off we have the Wet and Pissy movie trailer with Carla this is what is written about it "Carla first appeared on Wet and Puffy in September 2009. Fast forward four and a half years, and we are fortunate enough to feature her on Wet and Pissy. The years have been more than good to Carla, she definitely looks older, but in a very good way. She is remarkably adept at working the camera, from her posture to her facial expressions. After a brief tease, the show begins as she gets on her knees and spreads her legs to pee through her blue nylon leggings. She shifts over to the top of the glass table on a standard kneeling position as the view goes directly below her. After she partially sheds her leggings, she pees from a seated position on the table into a small vase and onto her feet. The midpoint of the video marks a very special segment with the camera again behind Carla. Every single perspective here is first class as she pees in numerous different positions. Not close to being done, Carla has two hot sprinkler pees left and a squirting pee as well. "Super sexy peeing from the blonde hottie.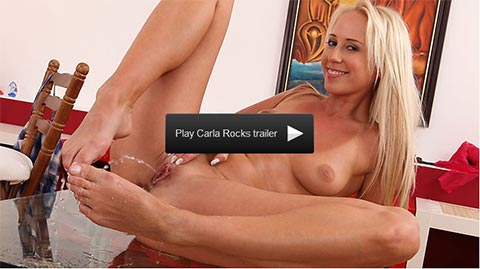 Watch The Wet And Pissy Movie Trailer Here


Filed under: Babes Peeing and Movies and Pantyhose Pissing and Peeing and Pissing and Pissing Movies and Pissing Videos and Wet And Pissy
Posted on 02.27.14
Comments: 4 Comments


Tags: Carla Cox Wet And Pissy, Nude Peeing, pantyhose peeing, Pantyhose Pissing, Pissing Movie, Wet And Pissy
From ViPissy we have the lovely Whitney Conroy and  Paula Shy aka Christy Charming. We have had these two hotties playing with pee by themselves over at Wet And pissy and you can find the posts in the Wet and Pissy category Here. Today they are at VIPissy and this means hot sexy lesbian peeing action. Vipissy is getting some great male and female pissing. If you have missed previous posts check out Vipissy Lesbian Pee Movie and Lesbians Peeing from Vipissy. Today its Whitney and Paula's turn and what great hotties they are.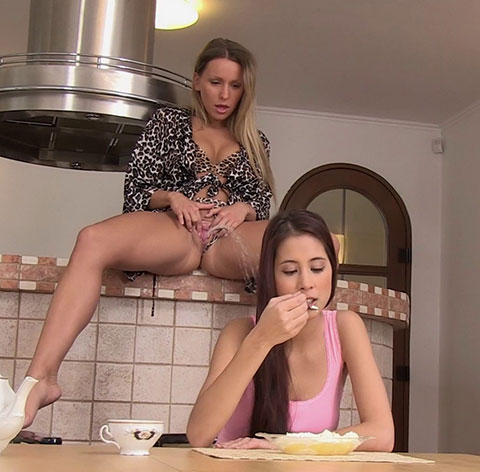 Over at ViPissy this has been written about the lesbian peeing movie "Paula is enjoying her dinner served by Whitney when she feels a little warm surprise hit her. It isn't long before these two are stripping naked and licking everything from piss to food off each other. You can tell these two are really into each other. Their sensual kissing leads to some hot pussy licking and it's not long before Paula fills her lesbian lover's mouth with warm piss. Here baby, wash the food down with this! They continue pissing on each other and using anal toys to make sure they get the most pissing action they can get. Keep watching to see how hot and slippery these two really get in this sexy pissing video."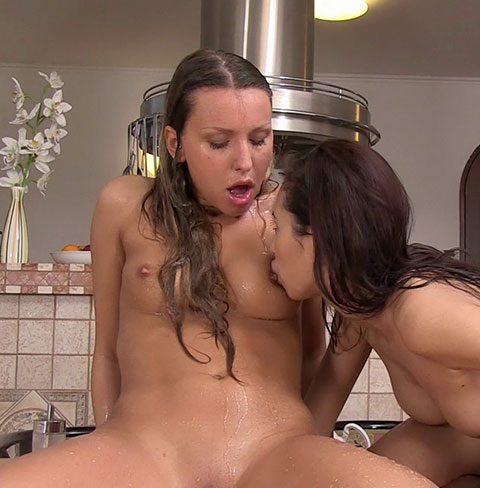 We have had the lesbian peeing pictures and to finish off we have the lesbian pee trailer staring Paula and Whitney they really are sexy and I just love how soaked in piss they both get there is something so sexy seeing hot lesbian ladies dripping in piss it really is a sexy shoot. See The Lesbian Trailer here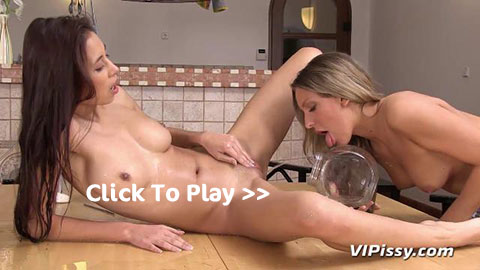 See The Lesbian Peeing Pictures


Filed under: Babes Peeing and Drinking Piss and Lesbians Peeing and Movies and Peeing and Pissed On and Pissing and Pissing Movies and Pissing Videos and ViPissy
Posted on 02.20.14
Comments: 3 Comments


Tags: Lesbians Peeing, Paula Shy Vipissy, peeing masterbation, Pissing Movie, ViPissy, Vipissy Movie, Whitney Conroy Vipissy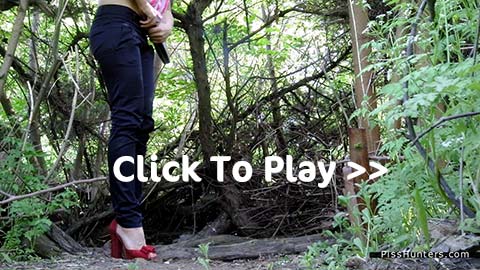 Form Pisshunters we have another wonderful voyeur peeing movie. Pisshunters have brought us some great hidden cam movies in the past including Blonde Caught Pissing Outdoors, Voyeur Outdoor Peeing From Pisshunters, Brunette Caught Pissing Outdoors and Brunette Caught Peeing Again Today we have a chick who is smoking caught pissing. We start the action when she is taking down her pants she pulls them down and then she squats in front of the Pisshunters camera this is a wonderful angle as we get a perfect view of her pussy.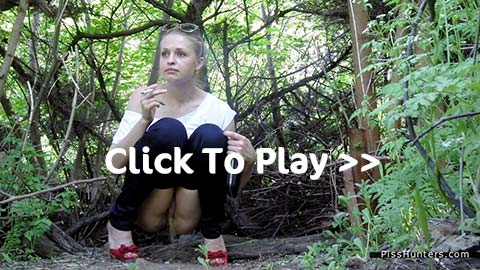 She has squatted in front of the hidden camera, she pauses and then starts to pee she shoots out a lovely golden stream what a great angle of her pissing pussy we have. She keeps pissing and at the same time she is smoking she looks a little nervous that someone will catch her peeing, little does she know that we are watching her on the Pisshunters hidden cam.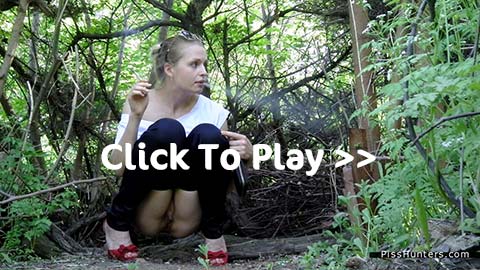 The new thing with some of the Pisshunters hidden cam videos is that now we get the front and back shots. From the back as she is pissing we see her pee stream but as we have such a great angle of her pissing pussy from the front it is a bit of a waste this time. She finishes peeing and she has piss dripping from her pussy and she has also had some piss run down her bum. She pulls up her pants over her pissy pussy she will have a damp patch in her pants.

See The Outdoors and Caught Pissing Movie


Filed under: Caught Pissing and Hidden Toilet Cam and Movies and Peeing and PissHunters and Pissing and Pissing Movies and Pissing Outdoor and Pissing Videos and Voyeur Peeing
Posted on 02.17.14
Comments: 1 Comment


Tags: Caught Peeing, Caught Pissing, PissHunters, Pissing Movie, Pissing Movies, Pissing Outdoors, Voyeur Peeing, Voyeur Pissing
From Real Wetting we have the wonderful Sara. Sara is one of the great wetting models at Real Wetting and we have had some wonderful posts with her before, check out Sara Peeing In Her Pants, Jeans Peeing With Antonia And Sara, Sara Peeing In Her Jeans From Real Wetting and Sara Peeing In Her Dress & Pantyhose. Today Sara is in her shorts and outdoors and boy does she look sexy in her tight shorts and t-shirt she walks around in the grass and then she bends over and starts to pee.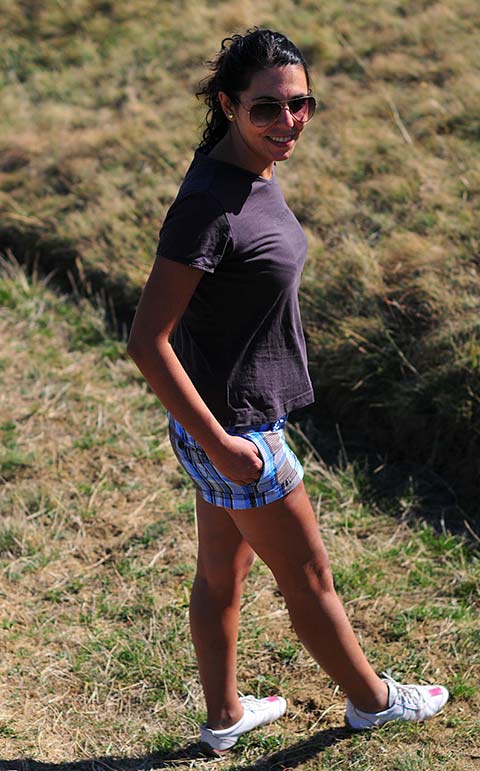 Sara has started to pee in her shorts outdoors she has her back to us and her pee is starting to run down her legs she has her hands there and as she starts top pee more her hands are getting splashed in her hot piss. Her pee stream is flowing through her shorts and the stream is getting stronger and stronger what a great sight it would be to be going for a walk along the hill and to come across Sara pissing herself.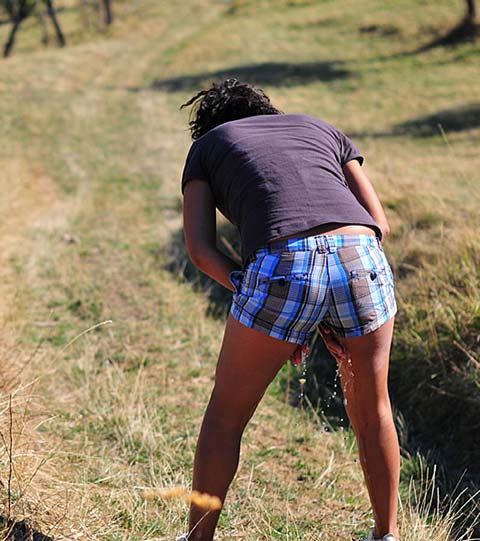 Sara finishes peeing in her shorts, her legs are soaked you can see the pee shine and lots and lots of her pee has flowed into her shoes too. She takes her piss soaked shoes off and we get to see her pee wet feet, this is a lovely outdoor shorts peeing with Sara.

See Sara Peeing In Her Shorts Here


Filed under: Babes Peeing and Outdoor Pissing and Peeing and Pissing and Pissing In Shorts and Pissing Outdoor and Real Wetting
Posted on 02.13.14
Comments: 1 Comment


Tags: Outdoor Pissing, Pissing In Shorts, Pissing Outdoors, Real Wetting, Sara Real Wetting, shorts peeing, Shorts Pissing, wetting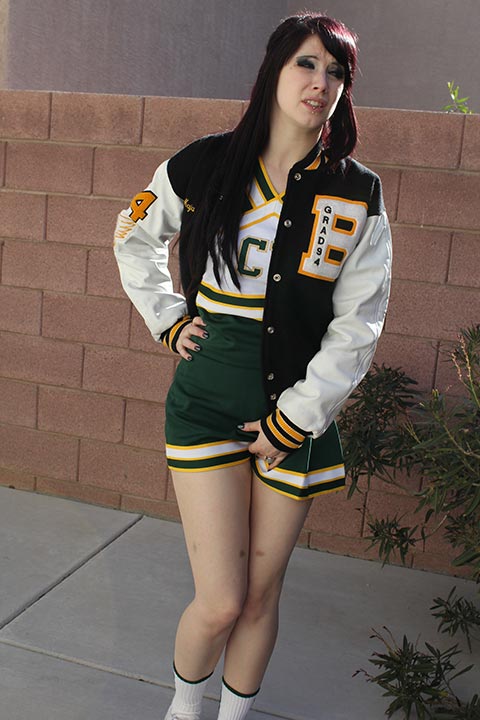 From Ineed2peee we have the wonderful Brookelynn Briar we have had some wonderful female desperation and wetting with her in the past and today we start with her dressed as a cheerleader and desperate to pee. She is wearing the same outfit that some of Ineed2pees female desperation stars have pissed in. Already posted here we have had Cheerleader Peeing In Her Panties with Candle Boxx and Star nine in Skintight Jeans Peeing and Others Today Brookelynn Briar she is desperate to pee. She is struggling to hold on and has her hand jammed in her crotch. She starts to so the pee pee dance, stops and then starts to pee in her cheerleader panties. As she is peeing her piss runs don her legs and soaks into her socks and sneakers. She finishes peeing in her cheerleader uniform and shows us her piss soaked panties and her sneakers soaked in piss. A hot female desperation and wetting dressed as a cheerleader. See Brookelynn Briar Desperate Here.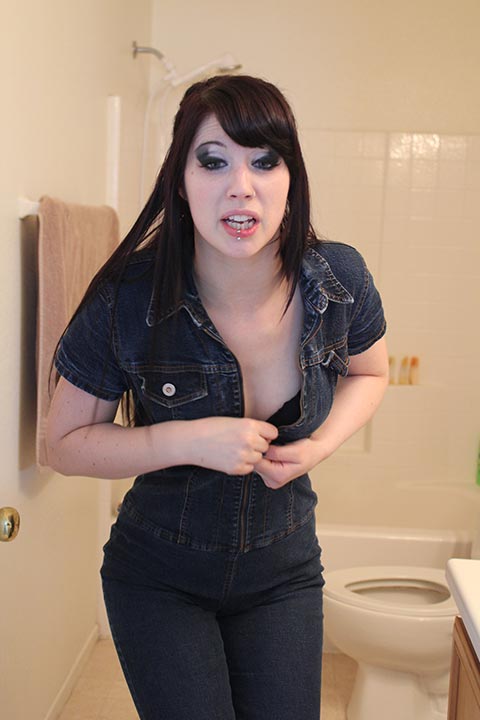 Next up we have Brookelynn Briar In her overalls and desperate to pee there is something so sexy watching as she is desperate to pee, she does the crotch grabbing so well and then the more desperate that she becomes the more gasping and shrieking we get until she relises that she just can't hold on and she starts to pee, her overalls get soaked with great pee rivers down her legs a super sexy female desperation and wetting. See Brookelynn Briar Desperate In Overalls Here.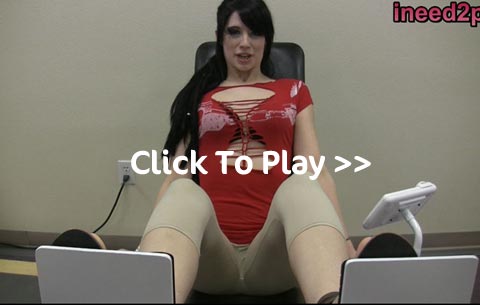 Last up we have a female desperation movie with her. We have had this one before but I really do love watching her desperate in leggings the more and more desperate she gets is wonderful see Brookelynn Briar desperate to pee here.


Filed under: Babes Peeing and Desperation and Female Desperation and Ineed2pee and Knicker Wetting and Panty Pee and Peeing and Pissing and Pissing In Skirt
Posted on 02.10.14
Comments: 3 Comments


Tags: Cheerleader Peeing, Desperate To Pee, Female Desperation, Ineed2pee Brookelynne Briar, Knicker Wetting, Overalls Peeing, Panty Pee, Panty Peeing, Skirt Peeing, Uniform pee
We have had some great Lesbian peeing from HD Wetting and today it gets even better. Staring everyone's favorite Sosha with Alisha and Carly. If you have missed some of the great lesbian wettings from HD Wetting in the past check out Cheerleader Panty Pissing And Outdoor Peeing, Sexy Lesbian Peeing From HD Wetting, Lesbian Peeing With Sammy And Mikki, Bed Wetting Movie And Lesbian Peeing and HD Wetting Lesbian Peeing. Today Sosha is on the bed in her panties with a full bladder Alisha and Carly are also in their panties and topless. They start to tickle Sosha, she squirms around and then as she is being tickled her bladder gives way and pee explodes into her panties.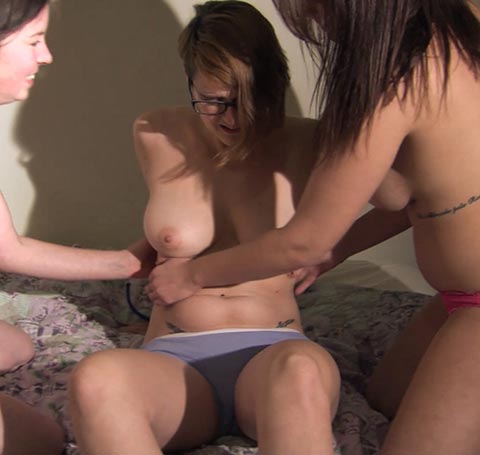 Sosha is lying on the bed topless and peeing in her panties you can see that she has a pee fountain pushing through her panties as she peeing so hard. She keeps on peeing her panties and the pee puddle is getting bigger and bigger under her. This is wonderful sight her panties are shining with piss and her piss puddle is huge I do love it when we get a full soaking. She finishes peeing and while lying there Alisha and Carly kneel over here and pee through there panties onto her. Sosha is getting even more soaked in piss.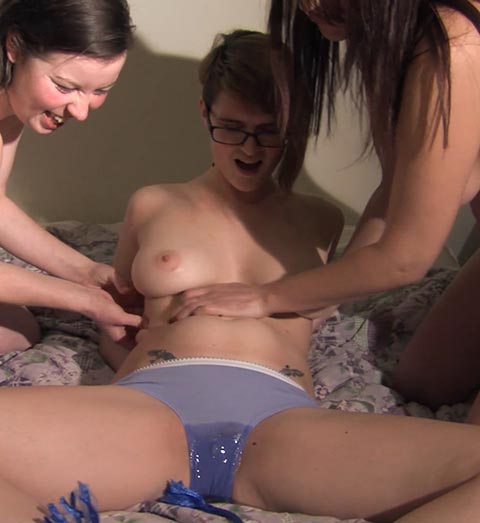 Carly and Alisha finish peeing on Sosha and now that she is soaked in pee the great lesbian action starts. Alisha starts to suck Sosha's breasts while Carly goes to work on her piss soaked pussy, she is licking and fingering Sosha till she cums while still lying in her puddle of pee. This is what I was hoping for when I saw that there were now three peeing models at HD Wetting some great threesome lesbian peeing action. I can't wait for the next time we have a wonderful wet make out session from HD Wetting.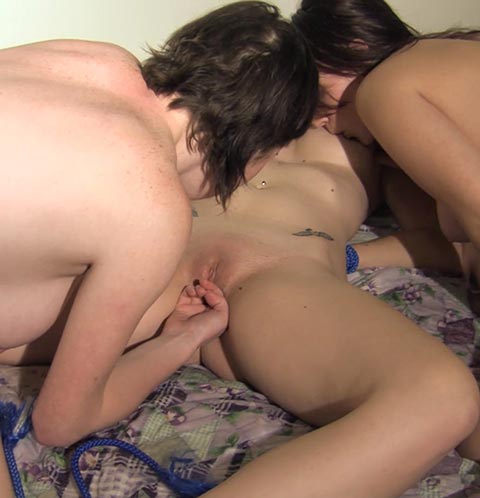 See Sosha Peeing Panties And Cumming


Filed under: Babes Peeing and Bed Wetting and HD Wetting and Knicker Wetting and Lesbians Peeing and Panty Pee and Peeing and Pissed On and Pissing and Pissing In Bed
Posted on 02.07.14
Comments: 3 Comments


Tags: Alisha HD Wetting, Bed Wetting, Bedwetting, Carly HD Wetting, HD Wetting, Knicker Wetting, Lesbians Peeing, Panty Pee, Panty Peeing, Pissing In Bed, Sosha HD Wetting, Topless Panty Pee