From Wet And Pissy we have the very sexy Carla. This is the first time that she has appeared at Wet and Pissy and its well worth the wait. Wet and Pissy really does bring us hot pissing models we have had some absolutely wonderful hotties peeing in the past, check out Whitney Conroy Making A Piss Movie, Peeing On Her Shorts From Wet And Pissy, Close Up Pissing Movies From Wet And Pissy and Christy Charming Peeing From Wet And Pissy. Today its Carla's turn what a lovely blonde she is she starts off in her pantyhose with no underwear after posing she then starts to pee in the table through her stockings we even get a shot where we are looking from under the glass table it feels like she is peeing on us.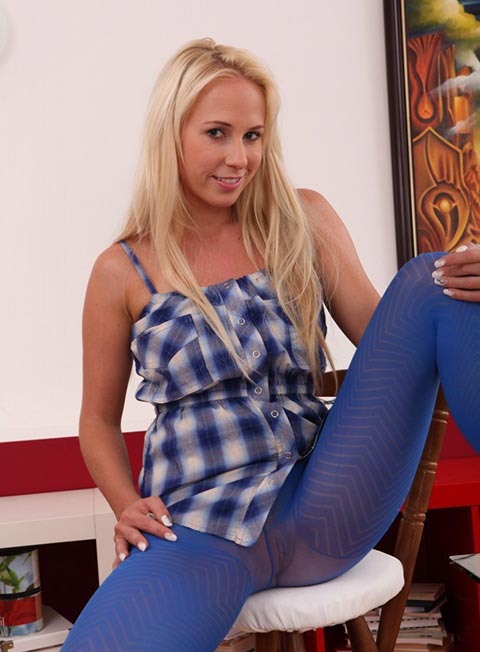 She finishes peeing in her pantyhose and peels them off to reveal her piss soaked pussy. She is not finishes peeing yet though and she spreads her pussy and starts to pee again. What a wonderful position to pee her pee is splashing on the floor and even soaking her feet in her warm nectar. She finishes peeing and then sits on the table in her warm puddle of pee super sexy.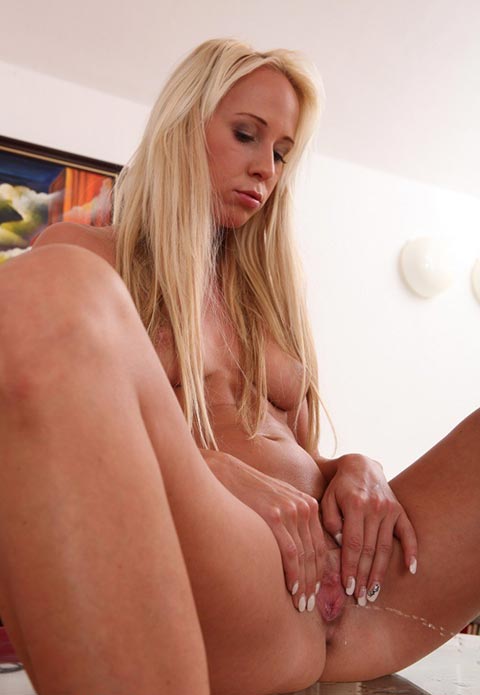 To finish off we have the Wet and Pissy movie trailer with Carla this is what is written about it "Carla first appeared on Wet and Puffy in September 2009. Fast forward four and a half years, and we are fortunate enough to feature her on Wet and Pissy. The years have been more than good to Carla, she definitely looks older, but in a very good way. She is remarkably adept at working the camera, from her posture to her facial expressions. After a brief tease, the show begins as she gets on her knees and spreads her legs to pee through her blue nylon leggings. She shifts over to the top of the glass table on a standard kneeling position as the view goes directly below her. After she partially sheds her leggings, she pees from a seated position on the table into a small vase and onto her feet. The midpoint of the video marks a very special segment with the camera again behind Carla. Every single perspective here is first class as she pees in numerous different positions. Not close to being done, Carla has two hot sprinkler pees left and a squirting pee as well. "Super sexy peeing from the blonde hottie.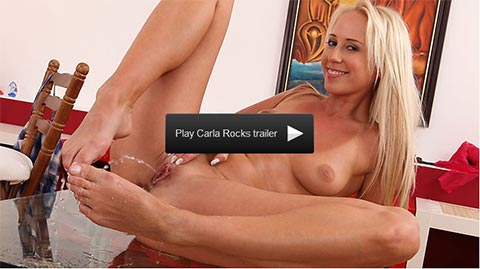 Watch The Wet And Pissy Movie Trailer Here