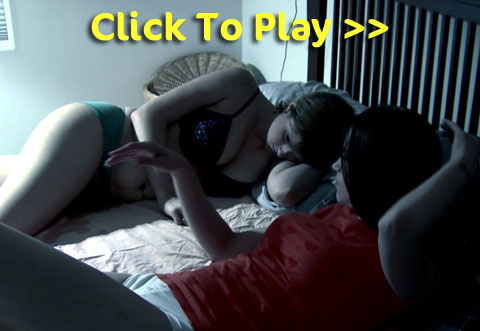 From HD Wetting we start with a bed wetting movie starring Paige and Sosha. They are both asleep and Sosha is dreaming about using the toilet she lies in the bed and starts to pee in her panties, her pee floods out soaking her panties and making a lovely pee puddle. She is lying in her pee puddle with her soaked panties.  Paige wakes up and finds that Sosha has peed in the bed, Paige wakes Sosha up and she is so embarrassed she has wet the bed and she is soaked in pee. Paige takes pity on Sosha's predicament and starts to pee in her panties as Paige starts to pee in her panties and in the bed a pee puddle grows and she ends up sitting in a warm pee puddle to. They are both soaked after wetting the bed. I wish this was in vivid full color but there are no complaints as bed wetting is a bit rear nowadays so it is great to see if you missed the previous bed wetting movie from HD Wetting Bed Wetting Friends check it out. See the bed wetting movie here.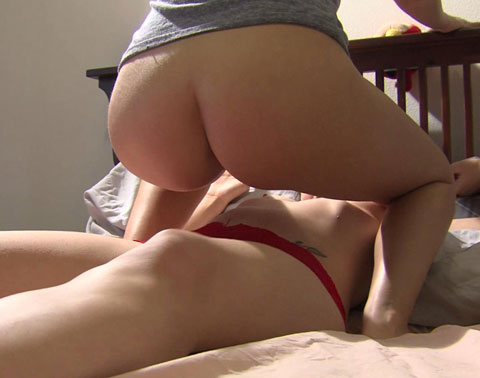 Next up from HD Wetting we have the lovely Sosha and Alisha. Sosha is lying on the bed in her red panties and Alisha is squatting over here, there is no holding back, she releases her piss and it splashes all over Sosha's belly. Sosha is getting very turns on and starts to rub herself through her now piss soaked panties. Alisha finishes peeing on Sosha and starts rubbing her piss soaked body while Sosha masturbated herself to a orgasm through her wet panties, a lovely lesbian golden show from them. See Alisha peeing on Sosha here.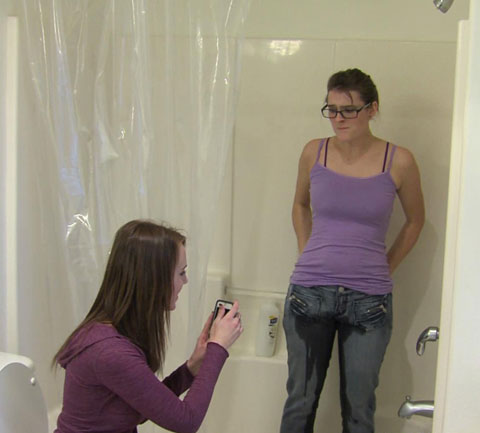 The last HD Wetting set we have from Hd Wetting once again stars Alisha and Sosha. Alisha comes into the bathroom, drops her shorts and starts to pee on the toilet. Sosha comes in very desperate to pee she sees Alisha on the toilet so she is going to get in the bath, drop her jeans and pee as she does Alisha starts to take photos of her she doesn't want this so she keeps on holding hoping that Alisha will finish peeing soon. Alisha isn't going to get off the toilet and Sosha is just to desperate to pee she has no choice and gets into the bathtub and starts to pee in her jeans, she is so embarrassed and Alisha starts to take photos poor Sosha she is standing in the bath tub and pissing in her jeans, she looks so unhappy as Alisha keeps on photographing her in her pissed in jeans. Another great jeans wetting from HD Wetting. See Sosha peeing in her jeans here.
Visit HD Wetting Click Here >>>