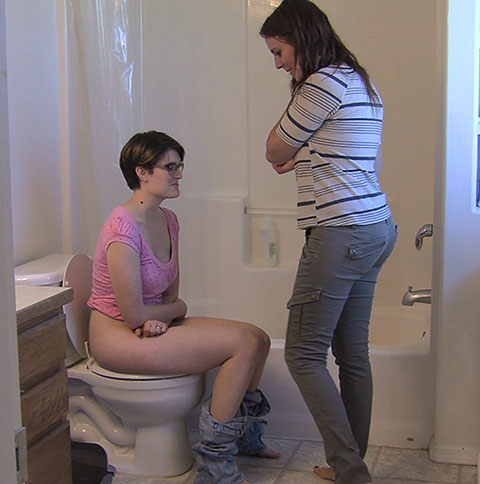 From HD Wetting we have the wonderful Alisha and Sosha. We have had some great posts from these two in the past and if you have missed them you can check out some of their wonderful wettings with Sexy Lesbian Peeing From HD Wetting, HD Wetting Movie Preview And Jeans Wetting, Alisha From HD Wetting Peeing and Lesbian Peeing And Shorts Pissing In The Sand. Today we join in when Sosha is on the toilet having a pee. Alisha comes in desperate to pee and when she sees Sosha on the toilet she is not impressed.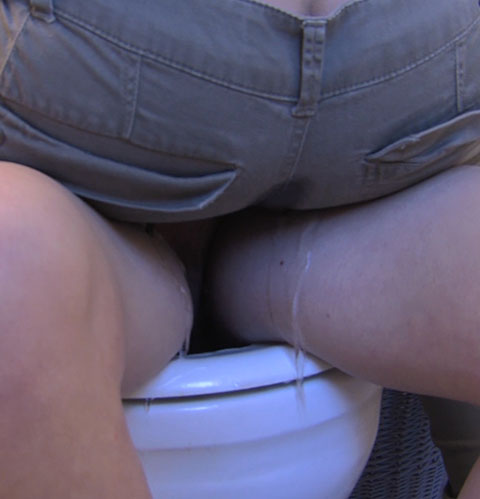 Alisha is desperate to pee but Sosha is in her way. Instead of waiting till Sosha has finished she straddles Sosha's naked legs, sits down she starts to kiss her. As she is kissing Sosha she releases her bladder and starts to pee in her pants. Not only is she peeing in her pants she is also pissing all over Sosha. Just look at the piss that is flowing out of Alisha's pants.

Alisha is pissing in her pants and it is soaking Sosha legs and pussy she is getting wetter and wetter and Alisha's piss keeps running down her legs and splashing on the floor this is a wonderful lesbian pants wetting. Alisha's bladder turns into a trickle and then stops and as she is still dripping piss. She kisses Sosha they kiss while they are soaked in pee. They finish there embrace and then get up, we can see Sosha's piss soaked pissy and Alisha has a wonderful piss patch in her pants. Super sexy pants pissing.

See Alisha Pissing On Sosha Here


Filed under: HD Wetting and Lesbians Peeing and Peeing and Pissing and Pissing In Pants
Posted on 07.08.14
Comments: 2 Comments


Tags: Alisha HD Wetting, HD Wetting, Lesbians Peeing, pants peeing, Pissing In Pants, Sosha HD Wetting
2 Comments »
Never been a Sosha fan but any chance of a video of this? Thanks

Comment by Sophie — July 8, 2014 @ 8:09 pm

I'm dissapointed that there's no video?

Comment by Francois — July 8, 2014 @ 9:46 pm
RSS feed for comments on this post.
Leave a comment