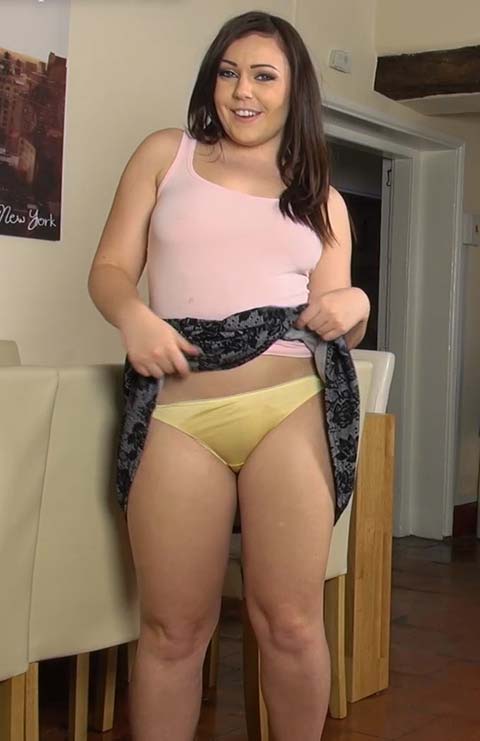 From Wetting Her Panties we have the wonderful Kacie. We have had some great posts with this hottie in the past and if you have missed them check out Pissing In Her Denim Shorts Knicker Wetting With Kacie Kacie From Wetting Her Panties Knicker Wetting and Kacie Peeing In Her Jeans. Today it is a little different she is in a skirt and a slightly see through top. When she lifts up her skirt to show her panties they are already wet. In the Wetting Her Panties movie she tells us that she was shopping and so desperate to pee that she lost control and peed in her knickers. She has kept her piss soaked panties on to give us a treat. You can make out the old damp pee patch in her panties and they are also giving her a great camel toe.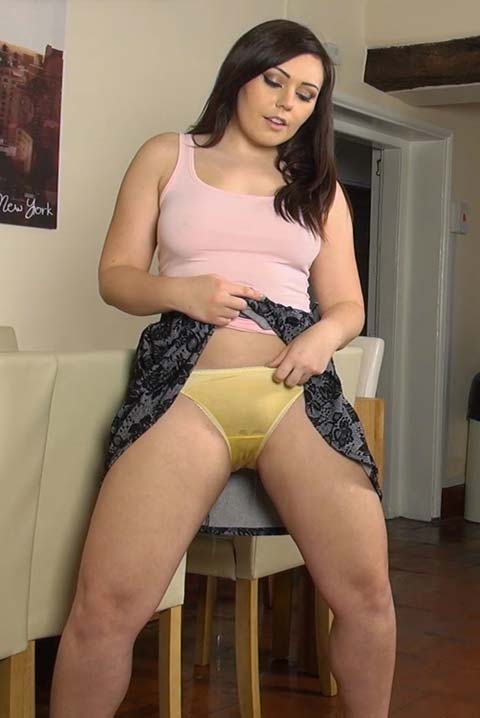 She stands there and then starts to pee. We get to see the first drips of pee soak into the cotton but the pee patch as she is peeing is not so pronounced as her panties are already wet. As her knickers are piss soaked as she is peeing her panties are already going a little see through and we can make out her pussy. The piss is running down her legs and she really does look she is enjoying herself as she pisses in her panties.
Kacie is really soaking her panties in piss and the cotton is getting more and more soaked. Her piss is splashing on the floor and pooling at her feet. Heer panties are now nearly fully soaked. She finishes peeing in her panties and they are dripping wet she turns around and leans over and what a wonderful sight. Her panties are clinging to her bottom what a kinky panty pisser. It's a pity we never get to see her pull her panties down to show us her pissy pussy. A great panty re wetting from Wetting Her Panties.
See Kacie Peeing Her Panties Here

Visit Wetting Her Panties Click Here