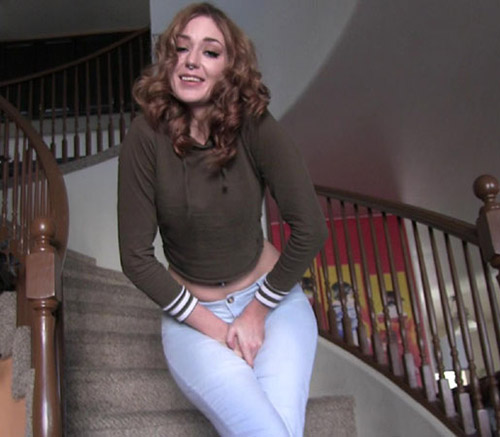 From Ineed2pee we have the wonderful Sablique. She is such a sexy wetter. She is in the house and desperate to pee. Look at her face she is so desperate and is struggling to hold on. She has her hand jammed hard into her crotch and has started to do the pee pee dance. She is jiggling around and she is about to lose control.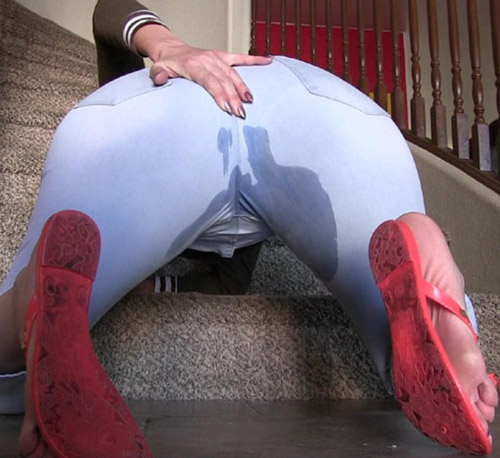 Sablique Is just to desperate to pee. She can't hold on any longer but she is up for some fun she turns around and kneels against the stairs. Her denim jeans are tight and as she starts to pee the pee explodes out. The light jeans are perfect for this wetting the pee is showing up so well.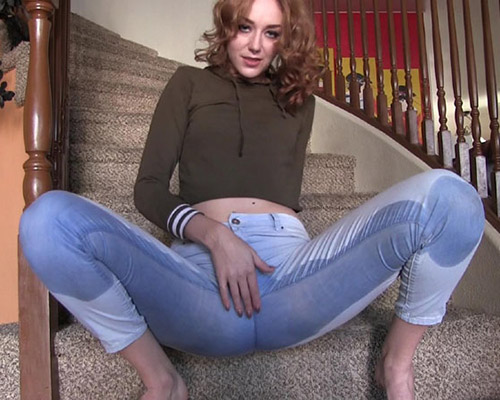 She is soaking her jeans in piss, she was so full and her pee keeps coming she is totally enjoying herself. She finishes peeing, turns around opens her legs and we get to see her wonderful piss soaked crotch. She looks so hot with her piss soaked legs open. She stands up and still dripping piss pulls her jeans down to expose her blue piss soaked panties too. A great jeans pissing from Sablique at Ineed2pee.