From Wetting Her Panties we have the wonderful Aston Wilde. She is one of wetting her panties hottest models and we have been lucky to have had her featured here at PissBlog before. If you have missed out on her previous posts check out Aston Topless Panty Peeing, Peeing In Panties Till See Through and Aston Peeing In Blue Panties Today she is in a dress and looking so sexy. She lifts her dress up to show us her white knickers and then she rubs her bulging bladder and it is bulging, she is full. She rubs her belly a couple more times and then stands looking at the camera as she starts to pee in her panties.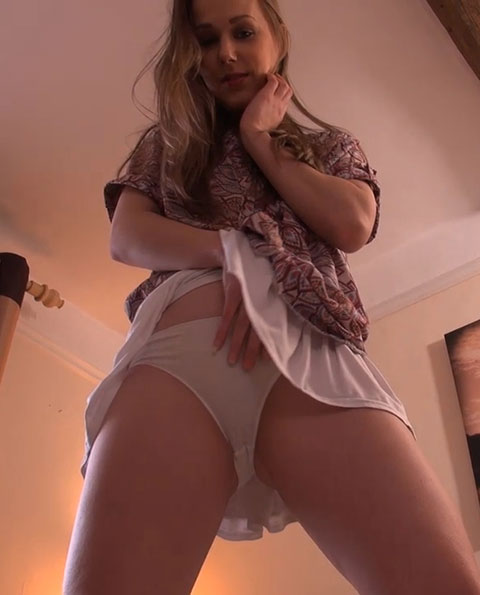 Aston Wilde has started to pee in her white knickers, the angle we have is great, we are looking up at her crotch. She starts to release and we get to see the crotch of her knickers go damp. The pee stream is a slow one today, she has held on so long that her bladder doesn't want to release and we get to watch as her panties slowly get wet with pee, it is wonderful sight to see as the pee patch grows.
Aston Wilde is still peeing in her panties, she turns around, bends over and pees some more. This has to be one of the best angles to watch a panty pee, her cotton covered crotch is just sitting in our face waiting to be rubbed. Her panties are soaked and as she is pissing she has pee running down her legs and pooling at her feet. Aston finishes peeing in her panties the piss soaked fabric of her panties is clinging to her pussy, she pulls her wet knicker down and we get to see her pissy pussy. A super sexy knicker wetting with Aston Wilde.
See Aston Wilde peeing Her Panties Here
Visit Wetting Her Panties Click Here