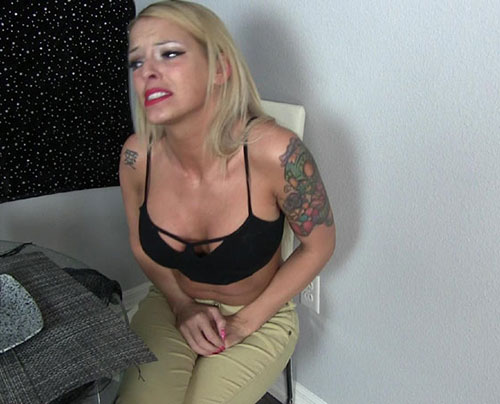 From Ineed2pee we have the lovely Bella, she is at the restaurant and desperate to pee. She asks for the bathroom but it is out of use. She is to desperate for this she clenches her legs together trying to hold on, she looks so sexy this desperate to pee. Her hand jambs between her legs trying to stop the flow but she just can't hold on and pees in her pants.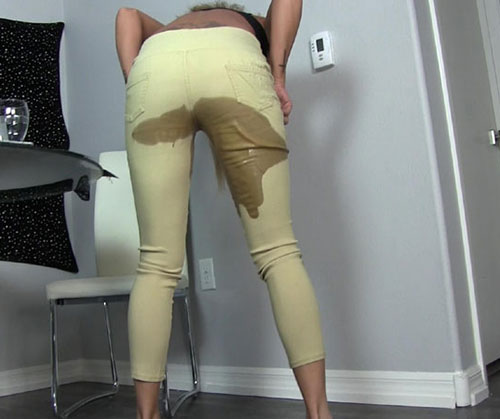 The story from Ineed2pee goes like this "Bella just sat down at the restaurant & asks where the bathrooms are but alas, they had a flooding issue & the staff is trying to clean & fix them as soon as possible. Bella tries her best to hold on, clenching so tightly! Eep! Did a small spurt escape? It did! She freaks out as she pisses her pants & the waitress is apologizing profusely"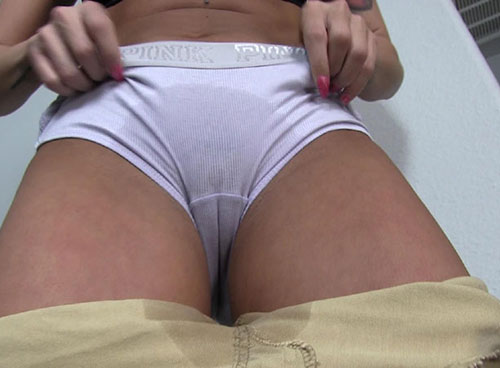 Bella was just to desperate to pee, she couldn't hold on any longer and has started to piss in her pants. The light fabric starts to go dark where the pee soaks in. She has piss streaming g down her legs and she is so embarrassed that she has pissed herself. Her pants are soaked and dripping and then she pulls her pants down and exposes her pissy white panties and a camel toe. A super sexy desperate pants pee from Ineed2Pee.