From Real Wetting we have the wonderful Natalie. It's been a while since we have had a female desperation and wetting from her so it is great to see her desperate in her dress. If you have missed some of her previous wettings check out Natalie Peeing In her Long Skirt Peeing In Bikini With Natalie Shorts And Pantyhose Peeing and Natalie Peeing In Her Leotards. Today Natalie is in a summer dress and wearing pantyhose and heels. She is desperate to pee as she tries to close the gate but it is not cooperating and she is getting more and more desperate to pee as she struggles with the lock.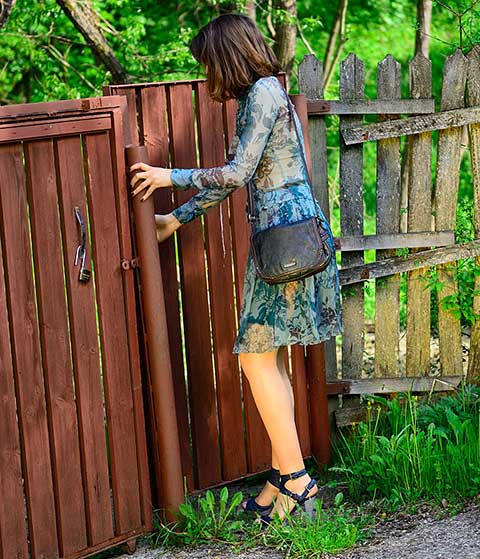 She is trying to hold on, her bladder is bulging and she is pressing her legs together trying to stop her pee coming out. It is such a wonderful sight seeing her this desperate to pee. She lifts her skirt and grabs her crotch but it is to late and she has started to pee.
Natalie has started to pee in her panties and then her pantyhose are getting soaked too. Her pee starts as a little trickle but then explodes out and it is flooding everywhere. She turns around a little and we can see her pee running down her legs and soaking her heels too. How embarrassing to be pissing your self outside. She finishes peeing in her pantyhose and lifts her skirt up and pulls her piss soaked pantyhose down giving us a lovely view of her piss soaked panties too.
See Natalie Desperate And Peeing Here