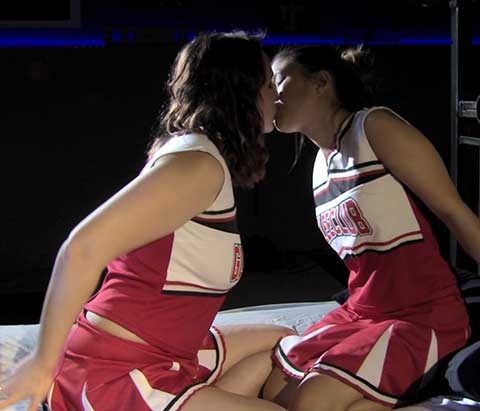 HD Wetting has moved to a bondage room for their latest movies starring Nikko and Alisha and we get to share the fun with these three sets of pictures. We start off with a Cheerleader handcuffed and wetting. The story goes Alisha has handcuffed Nikko to the bed when she needs to pee. Nikko is now in trouble, she struggles to free herself but she has no chance of getting out of this situation. As she struggles more and more she gets more and more desperate to pee. She can't hold on and starts to pee in her panties and the bed. As Nikko is peeing in her panties Alisha looks on having a great time when Nikko finishes peeing herself Alisha lets her go. A fun cheerleader wetting. See the photos here.
Next up we have Nikko caged and desperate to pee. Alisha has locked Nikko in the cage, she is in her jeans and is desperate to pee and begging Alisha to let her go. Alisha is having to much fun seeing Nikko squirming with desperation and Nikko has no choice but to pee in her jeans. She soaks her jeans and also the floor. Even when she has finished peeing there is no escape for Nikko.  Alisha leaved her locked in the cage in her piss soaked jeans. See Nikko pissing her jeans in the cage Here.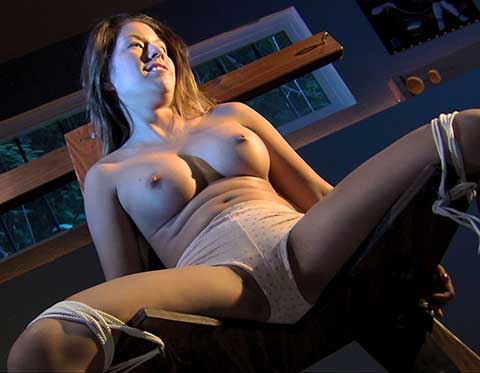 Last up we have Nikko tied up, she is topless in her panties and is desperate to pee. She has no choice and she starts to pee in her panties. We get a great view of her crotch as she is pissing in her panties and there is pee splashing all over the floor. She finishes pissing herself and then Alisha positions herself above Nikko and pees on her through her thong soaking Nikko completely. See Nikko and Alisha peeing Here


Filed under: HD Wetting and Jeans Peeing and Jeans Pissing and Knicker Wetting and Panty Pee and Peeing and Pissed On and Pissing and Pissing In Skirt
Posted on 05.26.15
Comments: 1 Comment


Tags: Alisha HD Wetting, Cheerleader Peeing, HD Wetting, Jeans Pee, Jeans Peeing, Knicker Wetting, Nikko HD Wetting, Panty Pee, Panty Peeing
From Vipissy we have another wonderful lesbian peeing movie. We really are spoilt with Vipissy hot ladies pissing and licking what more could we want. Today we have Jessyca and Puppy two sexy blondes. We starts off with them fully clothed and then Victoria lifts up her dress and starts to piss on puppy her white pants get soaked and go see-through and she is fully soaked and the wonderful lesbian pee action starts.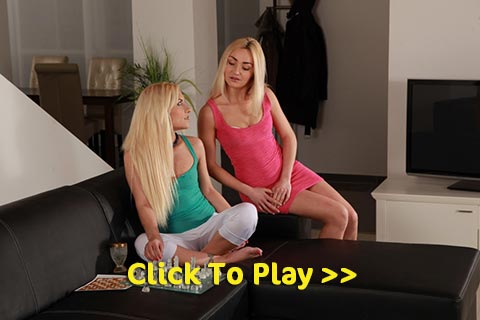 Vipissy have written this about the lesbian peeing movie "Jessyca is trying to learn how to play chess when Victoria walks into the room. Victoria is ready to join Jessyca, but she needs to use the bathroom first. Jessyca requests that Victoria takes care of her needs in the living room with her, and Victoria is aroused by the idea. Victoria inches towards Jessyca and peels her hot pink dress up to her waist, doing as Jessyca asks, peeing on her friend. Victoria sucks on Jessyca's wet pants and then delights herself with Jessyca wiggling her ass in front of her. Both girls take some opportunities to pee into each other's mouths. Jessyca relaxes on the sofa as Victoria takes her turn and Victoria gets on her hands and knees for Jessyca.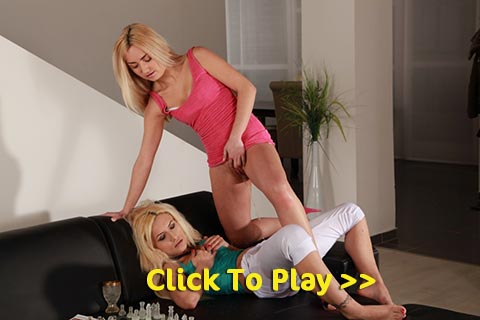 These two really do enjoy their piss scene and they end up soaked from head to toe in pee. If you have missed some of the previous lesbian peeing posts from Vipissy check out Very Wet Lesbian Pissing Vipissy Lesbians Peeing Sexy Lesbian Pissing From VIPissy and Sexy Vipissy Lesbians Teens Peeing Vipissy really is a great pissing website. They have couple peeing movies too so if you would like me to post more of those please let me know in the comments below.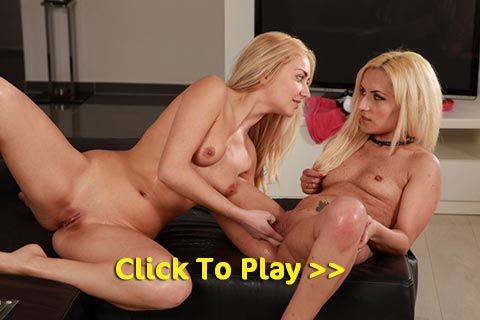 See The Blonde Lesbians Peeing Here


Filed under: Babes Peeing and Drinking Piss and Lesbians Peeing and Movies and Peeing and Pissed On and Pissing and Pissing Movies and ViPissy
Posted on 05.23.15
Comments: 1 Comment


Tags: Jessyca Vipissy, Lesbians Peeing, Piss Drinking, Piss Movie, Pissing Movie, Puppy Vipissy, ViPissy, Vipissy Movie
From Real Wetting we have the sexy Dee. She really is one of my favorite wetter's at Real Wetting she loves pissing herself and looks so sexy when she is wet. If you have missed some of her previous wettings check out Purple Pantyhose Peeing From Real Wetting, Dee Peeing In Shorts And Pantyhose, Dee Female Desperation In Leggings and Dee Peeing In Lycra Pants. Today she is in her tight green leggings and sitting on the sofa with her legs crossed and is desperate to pee.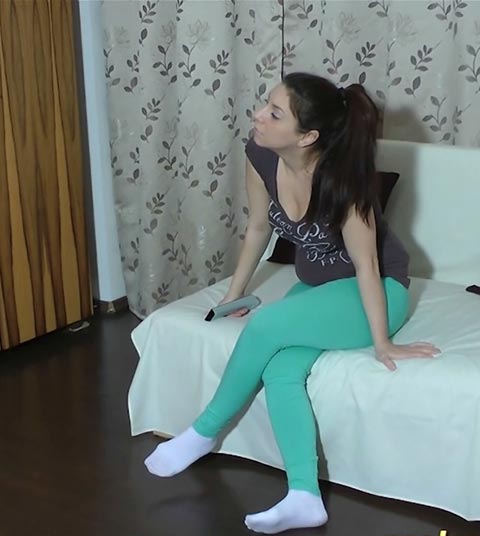 She stands up and while still watching the TV she starts to pee in her leggings. We can see the first damp patch and then what starts as a dribble turns into a river. She has piss flowing down her legs and soaking into her soaks. She keeps on peeing and her leggings are getting the wonderful shiny look. this is a wonderful wetting from Real wetting.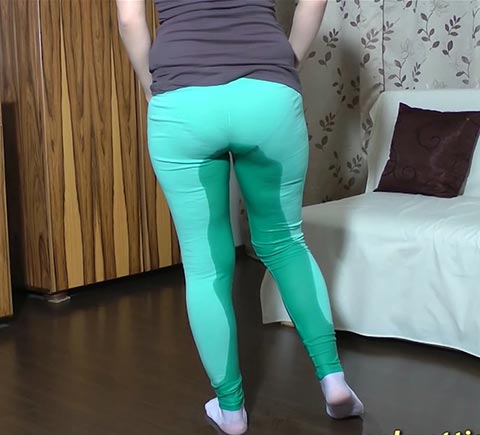 Dee is fully pissing herself she has soaked her leggings and is standing in a big piss puddle. Just look at her socks they are soaked too. She finishes peeing in her leggings and then instead of changing sits on the floor in her piss puddle and keeps on watching the TV. A great wetting with Dee.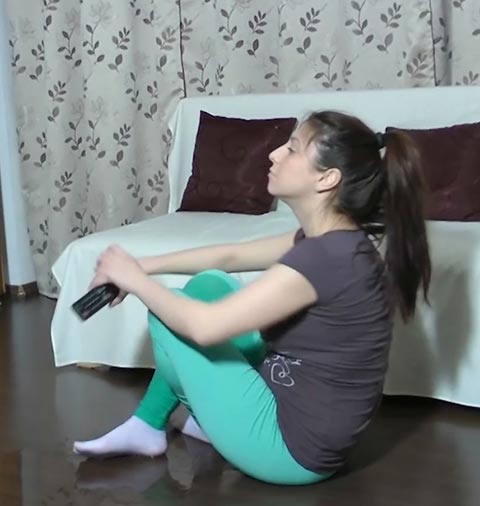 See Dee Pissing Her Leggings click Here


Filed under: Audrey's Wetting Site and Desperation and Female Desperation and Peeing and Pissing and Pissing In Leggings and Real Wetting
Posted on 05.11.15
Comments: 2 Comments


Tags: Audrey's Wetting Site, Dee Real Wetting, Desperate To Pee, Female Desperation, Pissing In Leggings, Pissing Leggings, Real Wetting, wet socks, wetting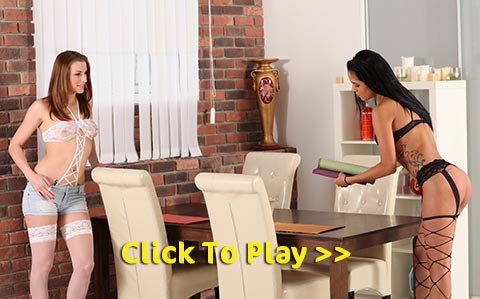 Vipissy brings us this great lesbian pissing movie. They really are the lesbian pee masters and today staring Abby Lee and Victoria Daniels we are in for a wonderful treat. Vipissy have brought us some great lesbian pee scenes in the past and if you have missed them check out Hot Lesbian Pee From Vipissy, Sexy Lesbian Peeing From Vipissy and Lesbian Pee Play From Vipissy. Today its Abby Lee and Victoria Daniels turn to excite us. We starts off with  Victoria Daniels in shorts and a sexy top she opens her legs and starts to pee in her shorts, Abby Lee is surprised but soon she is licking her pissy shorts.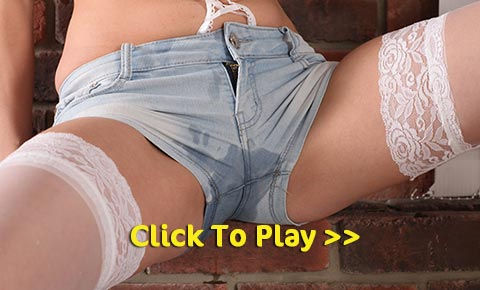 The Vipissy story goes like this "The magnificent Abby Lee is a blend of many charms rolled into one girl. She speaks with an American English accent, she has an impeccable physique, and she's a very capable pisser. Victoria has already experienced filming with us, and she bonds nicely with Abby's dynamic personality. One of Abby's best features is her erect pissing style when she spreads her legs and pees into the air. The first time catches Victoria off guard as she tries to intercept the stream with her mouth. She progressively gets better at it, capturing some solid bursts as Abby repeats herself. Victoria shines early on too, peeing in two parts, standing over Abby and pulling her panties aside before letting loose. After Abby takes some piss to her face from Victoria, she gets an anal piss enema, blasting Victoria in the face. She focuses on flushing it out, eventually causing her to pee backwards with a good amount of force. The atmosphere between both girls is highly addictive. We're also featuring a nice behind the scenes montage this week, with a look into a day in the life in filming. This includes a solo pee from Abby not included in the main video. The majority is filming the photography session with the girls, illustrating the amount of work and cooperation that goes on between the girls and the crew involved. Abby demonstrates how hard it can be to pee, even when she really needs to go"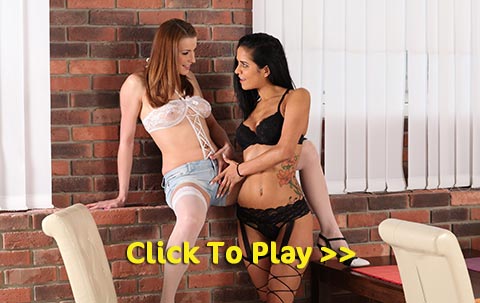 This is a wonderful lesbian pee movie and it seems to have it all, shorts peeing, pee drinking, soaked hair and feet what more could we want. These two really are into each other and do enjoy the piss. Let's hope that we will have more of them in the future at Vipissy.

See the Lesbian Peeing Movie Click Here


Filed under: Babes Peeing and Drinking Piss and Lesbians Peeing and Movies and Peeing and Pissing and Pissing In Shorts and Pissing Movies and ViPissy
Posted on 05.08.15
Comments: 1 Comment


Tags: Abby Lee Vipissy, Lesbians Peeing, Pissing Movie, Pissing Movies, Shorts Pissing, Victoria Daniels Vipissy, ViPissy, Vipissy Movie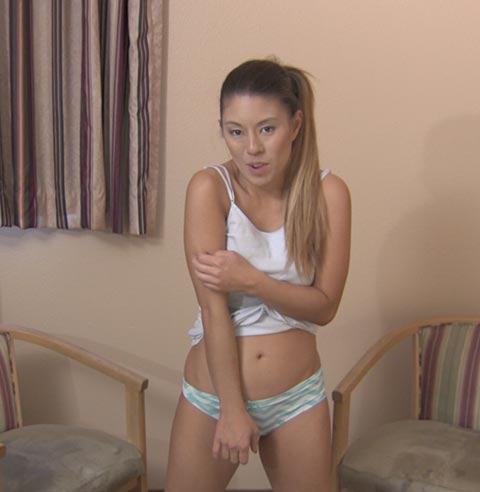 From HD Wetting we have some great panty pissing and lesbian wetting pictures staring the lovely Nikko and Alisha. We have had them before in Bound And Peeing In Jeans and Lesbian Panty Wetting from HD Wetting. Today we start off with the sexy Nikko in her striped panties pissing. The story from HD Wetting goes "This no frills video shows Nikko standing in front of the camera and peeing through her panties. As she pees we get an extreme close up her panties dripping in pee. Afterwards she takes off her wet panties and we get to see her pissy pussy as she holds them up for us to check out. A wonderful panty peeing with Nikko. See her panty peeing here.
Next up we have Alisha peeing in her panties while giving Nikko head. The story goes "We start with Alisha and Nikko undressing each other on the floor. Soon they are making out and Alisha goes down on Nikko. Nikko is naked while Alisha is topless wearing only her white panties. Alisha is desperate to pee so while she is orally pleasuring Nikko she pees through her panties onto the floor. Soon after Nikko has an orgasm. The video ends with Nikko resting and Alisha trying to mop up her puddle with her wet panties. See the lesbian panty pee here.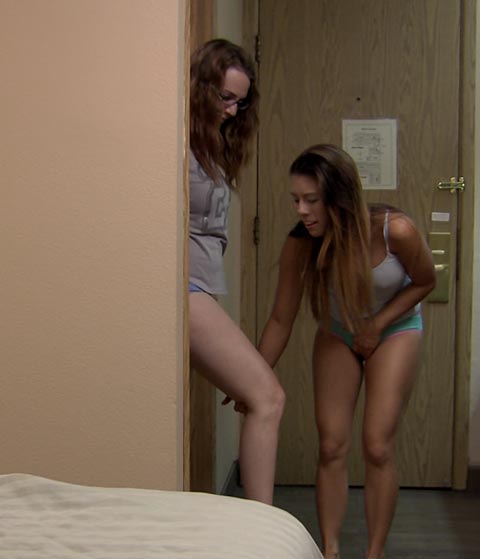 Last up from HD Wetting we have a bathroom battle with Alisha and Nikko. The story goes "Alisha and Nikko are relaxing in their panties when Nikko gets up to use the bathroom. Alisha decides it will be fun to make Nikko wait, so she gets up and blocks Nikko from going to the bathroom. Standing in front of the bathroom door Alisha is able to prevent Nikko from getting in and using the toilet. Nikko is extremely desperate to pee. She is struggling to get past Alisha, but Alisha won't move. Holding herself, trying not to pee, Nikko can't take it anymore. Streams of pee force their way through her panties and flows between her fingers. Alisha is amused that Nikko wet her panties, but Nikko is embarrassed. Alisha finally moves out of the way so Nikko can get into the bathroom and clean herself up. Nikko looks so sexy when she floods her panties. See the pictures here.


Filed under: HD Wetting and Knicker Wetting and Lesbians Peeing and Panty Pee and Peeing and Pissing
Posted on 05.02.15
Comments: None


Tags: Alisha HD Wetting, HD Wetting, Knicker Wetting, Lesbians Peeing, Nikko HD Wetting, Panty Pee, Panty Peeing