From Real Wetting we have the lovely Gemma. We have had her peeing in her green pants previously in Gemma Pissing In Her Pants. Today she is outdoors in red pantyhose red shorts and a jumper and is rehearsing a catwalk routine. It is cold and her bladder is tight. She is walking up and down and with every step the pressure on her bladder is growing.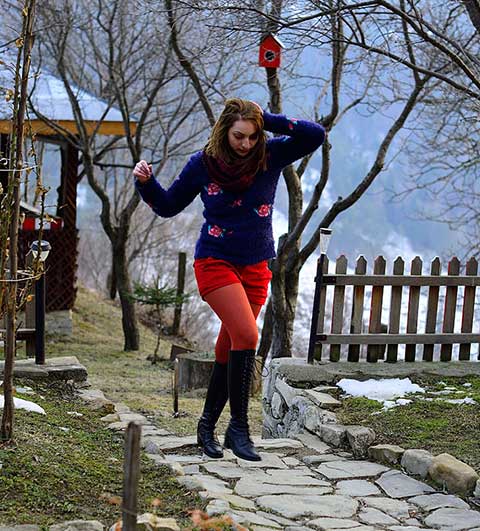 Gemma really is needing to pee and as she walks she just can't hold on and with her next step a little trickle of pee escapes and that is it her bladder gives in and she starts to piss in her red shorts. She doesn't stop her practice though and as she is walking she is peeing, there is a trail of pee behind her.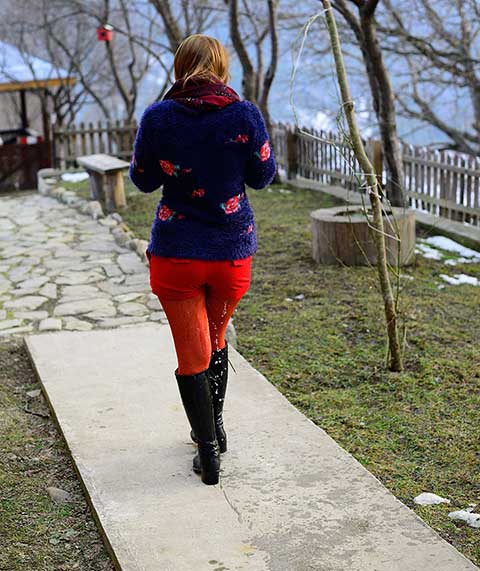 She turns around and her pantyhose and shorts are soaked. She has wonderful pee drips running down her pantyhose legs and soaking into her boots, this is a great catwalk routine. She stops and then takes a pose in her piss soaked clothes. She looks wonderful with a wet crotch and piss soaked legs . She then pulls her piss soaked shorts down and we get to see her pissy wet panties too. Wonderful wetting from Real Wetting.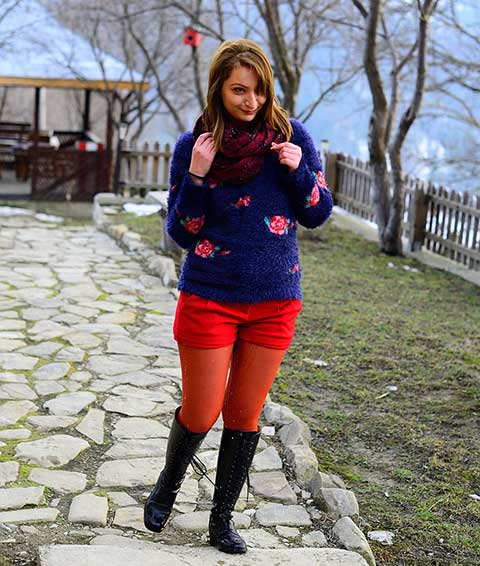 See Gemma Pissing Herself Here