From Ineed2pee we have the sexy Kenna Valentina. We have had some wonderful female desperation and wetting scenes with her in the past check out Kenna Peeing In Her Leggings, Wonder Women Desperate And Peeing, Kenna Female Desperation From Ineed2pee and Shorts Peeing From Desperation. Today Kenna is in a skin tight full bodysuit and looking so sexy. She is so desperate to pee and has started to grab her crotch and as she does her breasts bounce around it is a wonderful sight to see.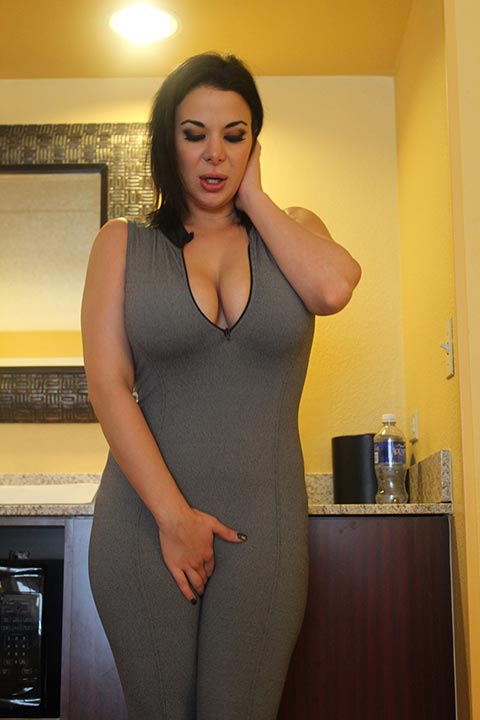 She is so desperate to pee and is holding on as long as she can. She has both hands in her crotch and then she just can't wait and her bladder starts to leak. What starts out as a small flow turns into a river as she pisses into her bodysuit. Her pee is cascading down her legs and soaking her feet.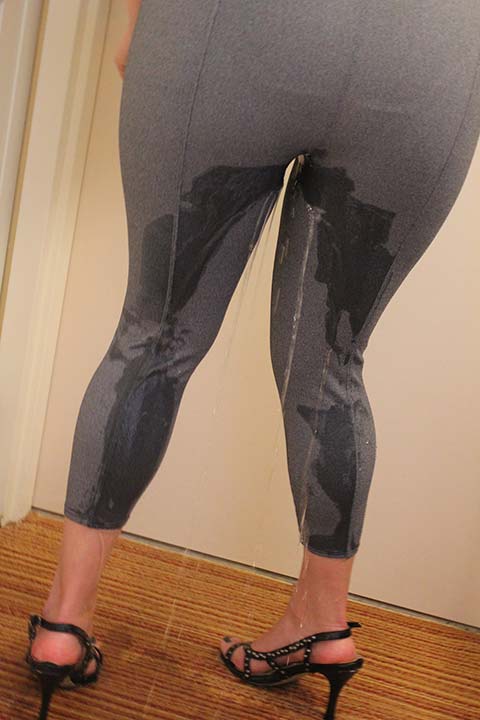 She keeps on peeing and her bodysuit is getting more and more soaked, it is starting to shine. Her feet are soaked and the floor is wet too. She has fully pissed herself. She finishes peeing and stands in her soaked body suit looking like a lovely pissy mess. It's a pity we don't get to see as she takes her piss soaked body suit off.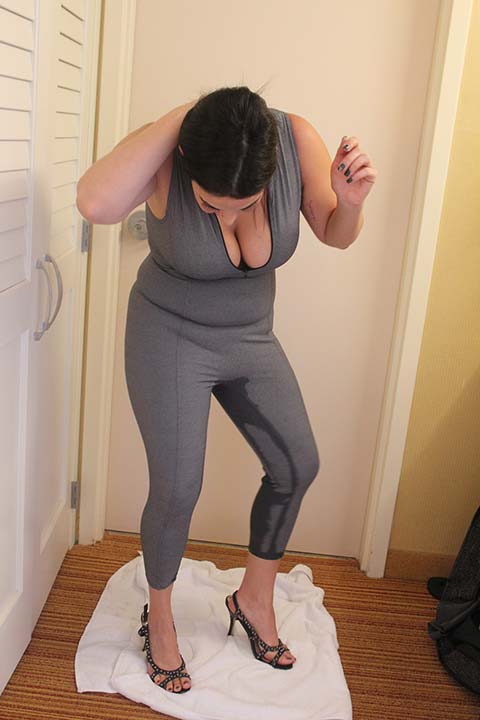 See Kenna Desperate And Pissing Here