From Ineed2pee we have the very sexy Kenna. Her latest Ineed2pee female desperation movie has her in skintight leggings showing a visible panty line. She finishes her boxing class and finds that she is locked out. She is exposed, all the neighbors can see her and she is desperate to pee. She starts top do the pee pee dance and then grabs herself but she is just too desperate she can't hold on and exposed she starts to pee in her leggings. There are lovley rivers of pee running down her legs soaking her. This is a sexy leggings pee the color of the piss soaked fabric is wonderful. She finishes peeing in her leggings and pulls them down to show her piss soaked knickers too, so sexy. See Kenna Peeing In Her Leggings Here.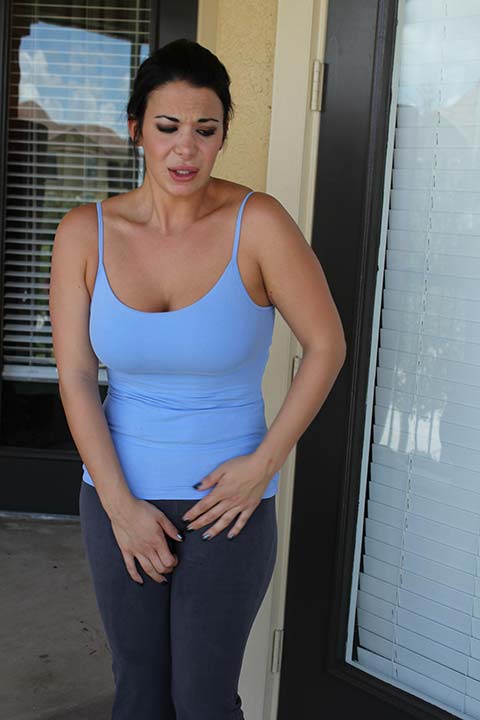 To follow on from the latest with Kenna I thought we should revisit the two female desperation and wetting movies that we have had here with her. They have been put into the new player to make it easier for some to watch. The first starts off with her and Arianna. They are both desperate to pee Kenna is in her shorts and Arianna in pants they are holding on and on doing the pee pee dance and then, Kenna starts to squirt pee into her shorts. Her pee is running down her legs and splashing on the floor, this is a great shorts pissing even her feet are getting soaked in her shoes and she keeps peeing. She really was full and desperate to pee. See Kenna peeing in shorts here.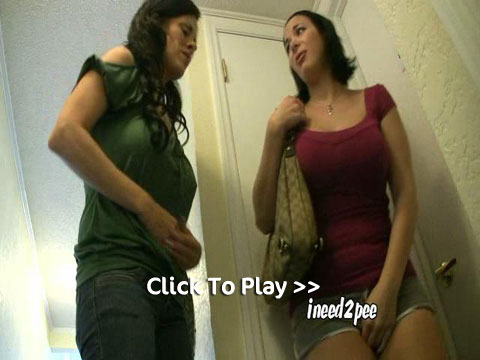 The last female desperation and wetting with Kenna starts off with her driving and desperate to pee she has her hand jammed into her crotch and is finding it hard to focuses on the road. She keeps driving getting more and more desperate till she makes it home, she hobbles out of the car opens the garage door and with her legs pressed tightly together. She makes it to the toilet but she doesn't have time to pull down her pantyhose and panties, all she ends up doing is lifting up her dress and pissing through her panties and pantyhose. A super sexy female desperation and pantyhose peeing. See Kenna desperate to pee here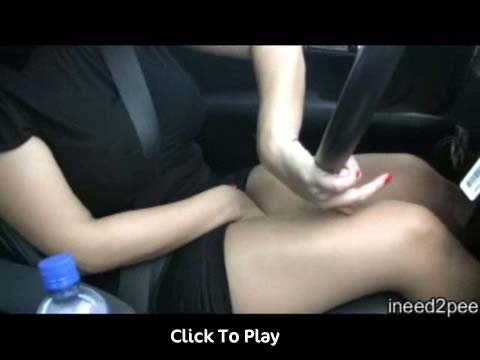 Filed under: Babes Peeing and Desperation and Female Desperation and Ineed2pee and Movies and Peeing and Pissing and Pissing In Leggings and Pissing In Shorts and Pissing Movies and Pissing Videos
Posted on 09.06.13
Comments: 3 Comments


Tags: Desperate To Pee, Female Desperation, Ineed2pee Kenna, Pissing In Leggings, Pissing In Shorts, Pissing Leggings, Pissing Movie, shorts peeing, Shorts Pissing
3 Comments »
I'd rather see something new than recycled content, and they really cant act.

2nd video, nice jump cut.

Comment by Sophie — September 6, 2013 @ 9:11 pm

I would lift Kenna's skirt, tickle her pantyhose and tie her up until she pees even more or gets her period

Comment by Kent Brockman — September 11, 2013 @ 5:57 am

They were good and not so very interesting

Comment by renee hunelechen — October 10, 2013 @ 3:16 am
RSS feed for comments on this post.
Leave a comment