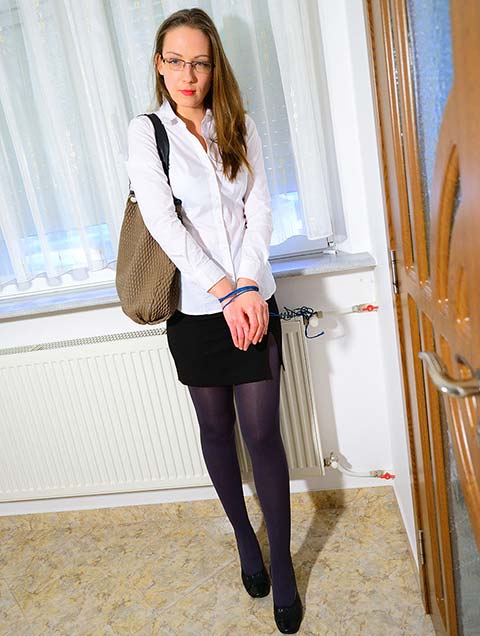 From Real Wetting we have the wonderful Claudia. She has been tied with string to the radiator and is desperate to pee. She is dressed in pantyhose and a tight skirt she is desperate to pee. She must be enjoying herself as the string is so flimsy that she would be able to release herself but she is there desperately squeezing her legs tightly together holding her pee in.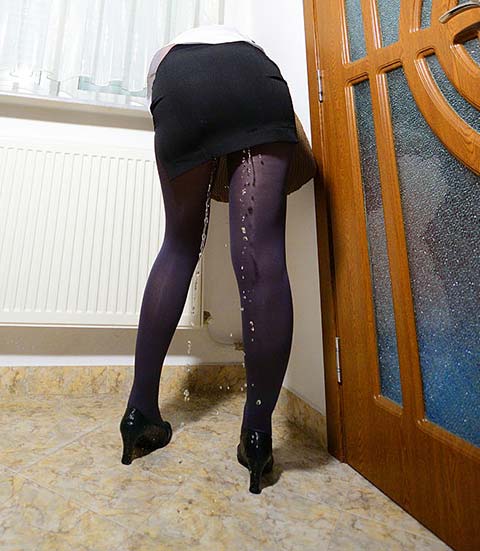 She is getting more and more desperate and is struggling. She squats down and then stands again. As she does she loses control and she starts to pee in her skirt and pantyhose. We have piss spraying out of the nylon pantyhose and it is running down her legs and pooling at her feet. This is a great pantyhose wetting.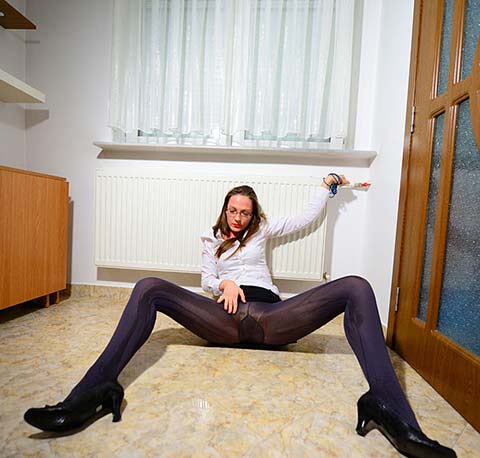 She finishes pissing in her pantyhose and skirt she is standing in a big puddle of piss. She sits down in the piss puddle and spreads her legs. What a wonderful sight piss soaked panties and a very wet crotch. Super wetting from Real Wetting.
See Claudia peeing Her Pantyhose Click Here