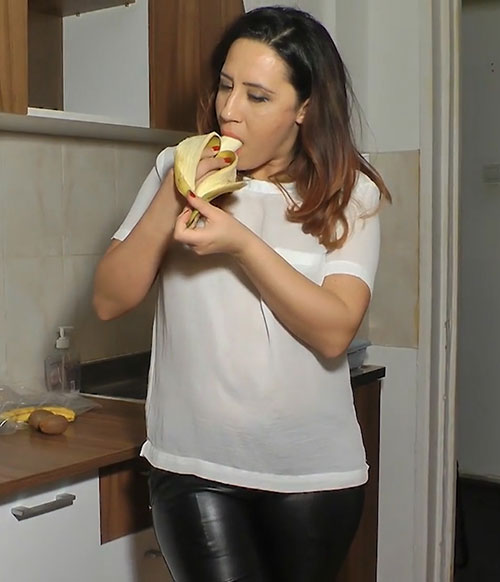 From Real Wetting we have the wonderful Hanna. Hanna is in the kitchen in fake leather pants, eating a banana. She is visibly desperate to pee and with each bite she is squirming more and more. She grabs her crotch and squirms some more. Her bladder is busting to release she keeps holding on and then she turns around and starts to pee.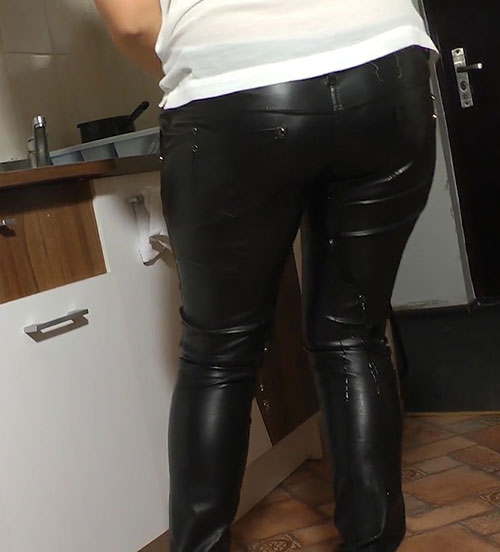 Hanna is peeing in her fake leather pants, she tried so hard to hold on but her bladder was just to full and now she has piss spraying into her pants. There is pee running down her legs and then she pulls her pants down and we get to see her red panties and she is still peeing.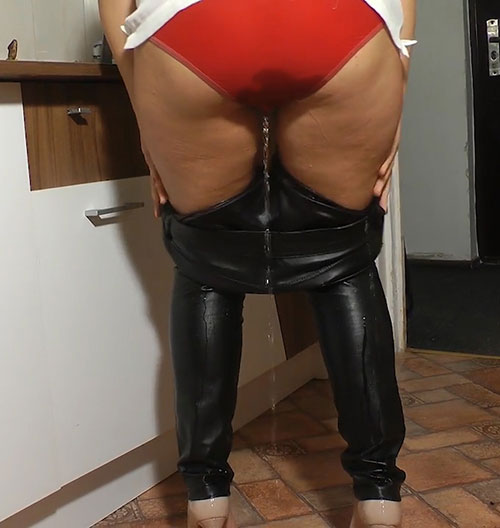 Hanna has pulled her piss soaked pants down a little and has her red pants on show. She is still peeing and the panties are getting soaked. Piss is flowing into her pants that she has pulled down what a wet mess. She finishes peeing and pulls her pants up. I bet she is hoping that as they are black no one will notice that they are soaked in piss.
See Hanna Peeing Her Pants Here