From Wetting Her Panties we have the wonderful Aston. Aston is in a lovely floral dress and has just entered the lounge desperate to pee. She has her hand jammed into her crotch trying desperately to hold on. When Aston is desperate she always looks so sexy. She bends over and is struggling to keep her pee in. I don't think that she is going to be able to hold on.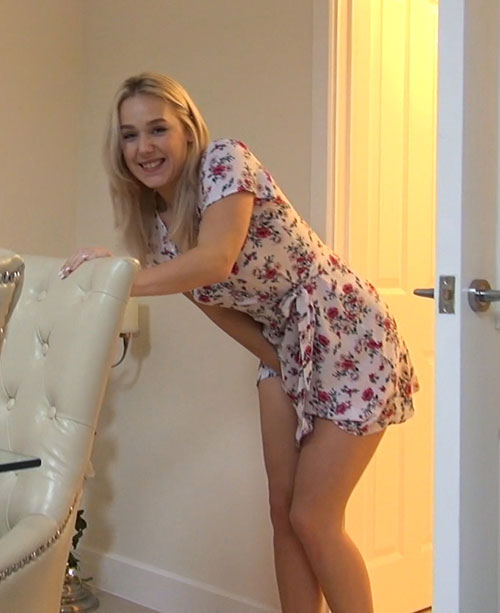 Aston is so desperate she lifts her dress up and we get to see her panties tight against her pussy. There is no waiting for her, her bladder is busting. Standing there she starts to pee, her panties start to go dark in the crotch as her pee slowly flows through and then she can't hold the stream in and her piss gushes out through the cotton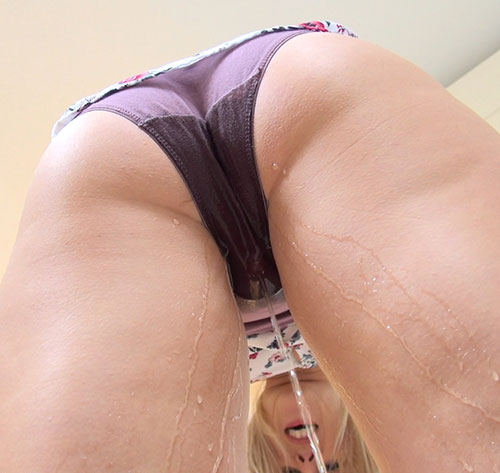 Aston is pissing in her panties. Piss is spraying through her panties and running down her legs. She turns around still pissing in her panties and we get a great view as she is pissing in her panties. Piss is dripping off her bum cheeks and her legs are glisting in piss. She really has soaked herself today and when she finishes pissing herself standing with her wet panties on show she looks so cute.