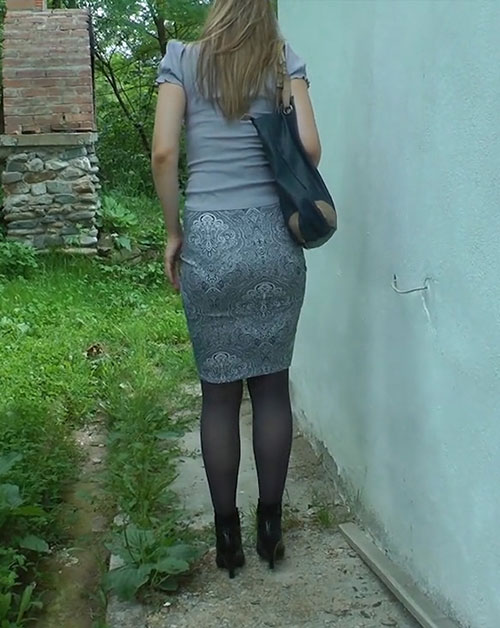 Claudia from Real Wetting aka Audrey's Wetting site is desperate to pee. She is out and has been looking for a bathroom but there are none around. She has stopped and is holding her crotch she is really about to explode. Wearing pantyhose and skirt she hobbles up the path in the last desperate attempt to find a toilet.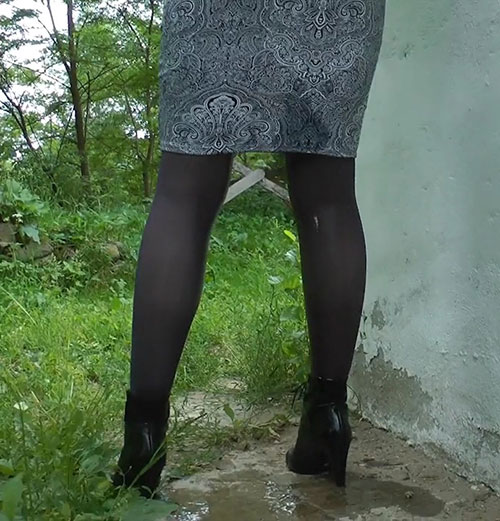 Claudia is hobbling along the path trying desperately to hold on. She stops and then she lets out a little leak of pee. She can't hold it in any longer it is just to painful. Standing there she starts to pee in her pantyhose and skirt.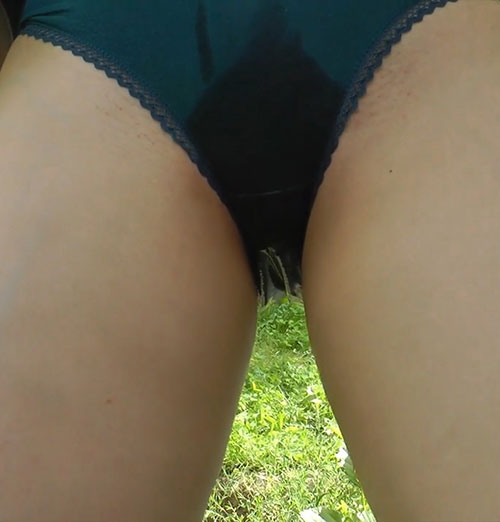 Claudia is pissing in her pantyhose and skit and there is pee streaming down her legs and soaking into her shoes. She was so full, she manages to stop the flow and she pulls her piss soaked pantyhose down and then she starts to pee in her panties, she wasn't quite finished. A lovely desperate wetting from Real Wetting.