From Real Wetting we have Hanna, this is the first time that we have had this hottie and we are in for a wet treat. She has just got home and sees that as she has no blinds, people can see into her apartment. She is desperate to pee but decides that privacy is number one and starts to cover the windows in paper. She is starting to struggle to hold on but keeps on going.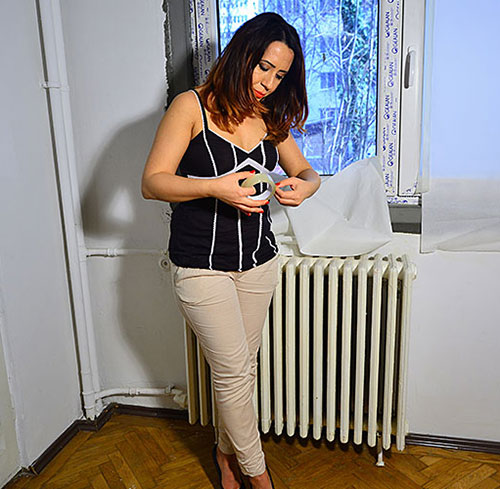 She is just finishing covering the windows when she can't hold on any longer and she starts to pee. She is peeing in her pants and has piss running down her legs and soaking into her heels. Her pants are getting wetter and wetter and the cushioning of the chair is dripping in pee too.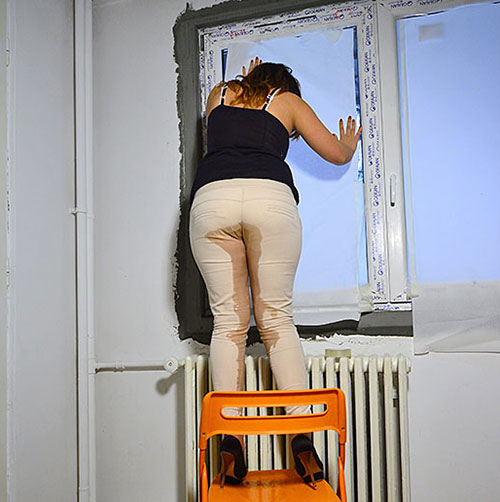 Hanna has pissed in her pants, she is lucky that no one noticed her doing it. She is now dripping pee, her pants are sticking to her legs and they have gone a little see through. It's a pity that we can't see her piss soaked panties underneath. A great pants wetting from a sexy lady.