From Ineed2pee we have the wonderful Caroline Pierce we have had this hot wetter before in Caroline Pierce Female Desperation And Wetting and Female Desperation And Pants Peeing At The Bus Stop. Today she is at a restaurant and very tipsy. She needs to pee. All the wine has gone to her bladder and she keeps on squirming and then tells us she needs to pee bad she grabs her crotch and keeps holding on.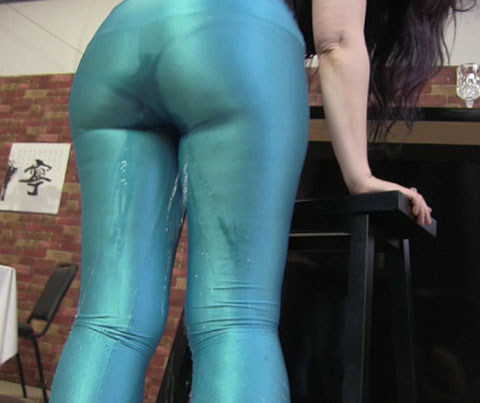 She squirms around and then she stands grabbing her crotch. She sits down again and then starts to pee. She is peeing in her spandex leggings and her piss sis splashing on the floor. She stands up and still peeing she fully soaks her leggings. There are even little pee drips all up and down her legs.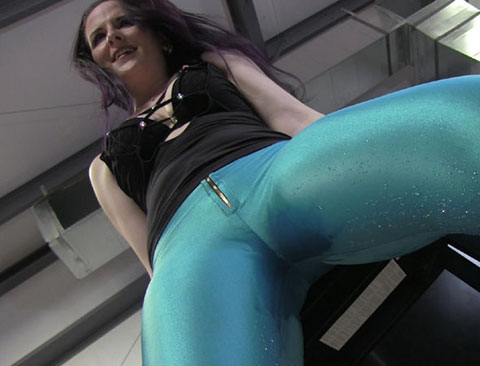 She has pisssed herself and there is one great big piss puddle at her feet. She stands and then pulls her leggings down and we get to see her yellow piss soaked panties. It is a great sight her dripping in piss.

See Caroline Peirce Pissing Her Leggings Here


Filed under: Desperation and Female Desperation and Ineed2pee and Peeing and Pissing and Pissing In Leggings and Pissing Pictures
Posted on 04.30.18
Comments: 1 Comment


Tags: Desperate To Pee, drunk pee, Female Desperation, Ineed2pee, ineed2pee Caroline Pierce, Ineed2pee Pictures, Peeing Pictures, Pissing In Leggings, Pissing Leggings, wetting
1 Comment »
Caroline Pierce has always been my favourite long-running ineed2pee star! She always makes it look sexy and leggings suit her anyway.

Comment by Pip — May 1, 2018 @ 12:46 am
RSS feed for comments on this post.
Leave a comment