From Wetting Her Panties we have the wonderful Aston. We have had some wonderful pissing from this hottie in the past if you have missed her pissing check out all wetting wetting posts here. Today she is in the bedroom and very desperate to pee. She has been holding on for ages and now she is grabbing her crotch and looking so desperate to pee. She is biting her lip and fidgeting she can't hold on she is about to explode.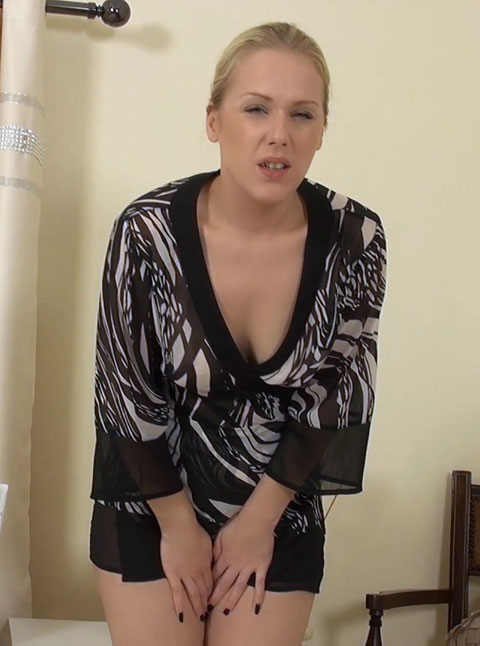 Aston is standing in her bedroom, her bladder is aching and then as she stands there her muscles relax and she starts to pee into her yellow panties. As the first flow of piss soaks into her panties the cotton starts to go a little see through and then her stream grows and she has piss flowing through her panties and splashing on the ground. She has piss running down her legs and I bet she is even getting little pee drips running down her bottom. Her pee stream slowly subsides and she stands there in her piss soaks panties dripping.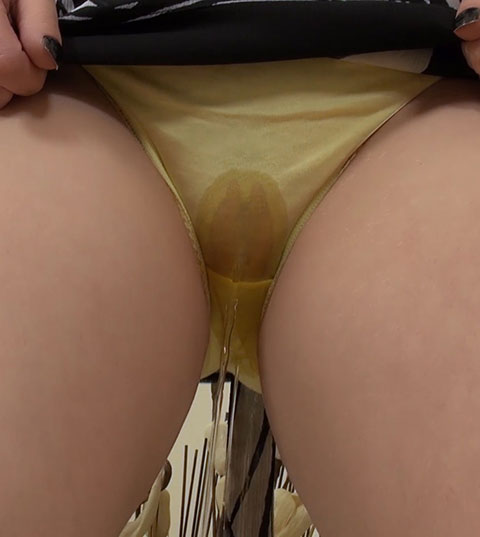 Aston has finished pissing in her panties and the thin wet cotton is clinging to her vagina. We can make out her pissy pussy lips and they are soaked in piss too. As she is standing there in her piss soaked panties there are little drips of piss still running down her legs. It is unfortunate that she doesn't pull her piss soaked knickers off so we can see her wet vagina but the outline is great. A wonderful panty pee from Aston from Wetting Her Panties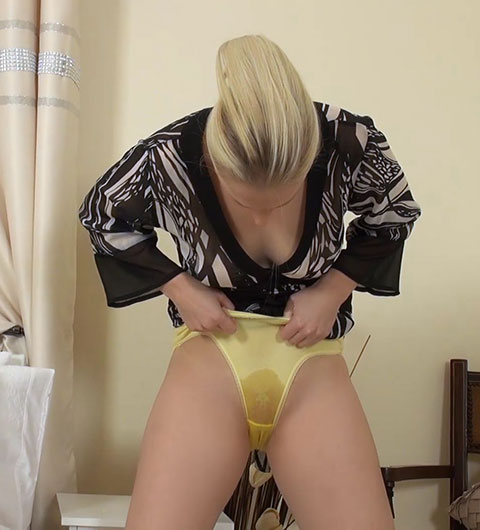 See Aston Piss Her Panties Here


Filed under: Desperation and Female Desperation and Knicker Wetting and Panty Pee and Peeing and Pissing and Pissing Pictures and wettingherpanties
Posted on 02.06.17
Comments: 3 Comments


Tags: Aston WettingHerPanties, Desperate To Pee, Female Desperation, Knicker Wetting, Panty Pee, Panty Peeing, wetting, wettingherpanties
3 Comments »
I love Aston just as much as the next person does, but these days all she seems to wear is yellow panties. Does she only ever change them like two or three times.
Bout overall I'd say she's still a fine girl. Just needs to wear a different pair of underwear again.

Comment by Pip — February 6, 2017 @ 12:04 pm

I've noticed the yellow panties too.

Comment by Sophie — February 7, 2017 @ 5:40 am

Don't get me wrong, I love Aston just as much as the next person does, and she does wear different panties every now and then. But we've been seeing the yellow panties more and more, it's got to the point where she doesn't actually seem to change them daily.
She's still hot, though.

Comment by Pip — February 7, 2017 @ 1:00 pm
RSS feed for comments on this post.
Leave a comment