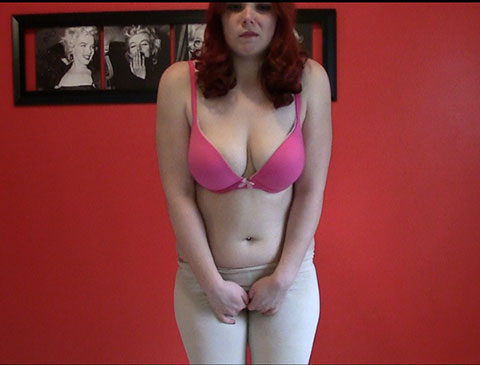 From Ineed2pee we have three great female desperation and wetting sets. We starts off with the lovely Tori Bell. The story goes "Tori Bell is your curvy hot webcam girl of choice but she doesn't know about your wetting fetish until now! You see her squirming to use the bathroom & subtly grabbing her crotch so you decide to offer her more "tip" money to NOT use the bathroom. Well she likes the tips but she's getting more & more desperate to pee as the minutes go on. You enjoy seeing her grabbing her crotch tightly & pulling up her thin spandex legging pants into her crotch area. She's wearing sexy pink panties that you can see through her leggings, visible panty line! You can't wait til she loses bladder control so you finally offer her a nice big tip for her to just let go and pee in her pants! She makes a huge pee puddle on her bare feet & the white tiles. The urine shows up really nicely on the spandex material" It is a great wetting scene. See Tori Bell peeing her spandex here.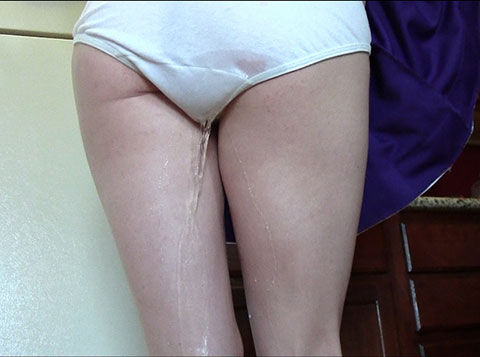 Next up we have Lauren Kiley. Lauren is desperate to pee and dressed in her cheerleader uniform. She lives next door and has locked herself out she asks to use the bathroom bit it is occupied. She stands in your kitchen squirming and grabbing her crotch till she just can't hold on and starts to pee in her panties. Her pee flows down her legs and even soaks into her shoes this is a wonderful panty pee. See Lauren Kiley Knicker Wetting Here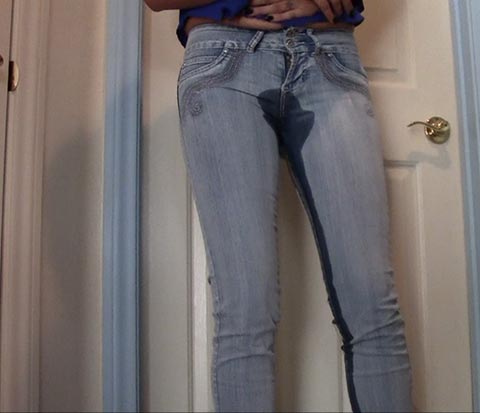 Last up we have Envii she is dam desperate to pee but is holding on as long as she can she is squirming and holding her crotch it is a wonderful sight to see her desperate in her skin tight jeans. She just can't hold on and starts to pee. Her pee stream flows down her legs and the skin tight denim shows off what a wet mess she has made of herself. See Envii Desperate and jeans peeing here.