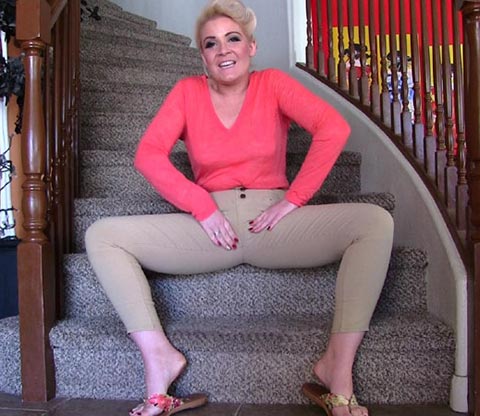 From Ineed2pee we have the wonderful Whitney Morgan. It has been such a long time since we had this hottie peeing for us but at last she is back. She is on the stairs in tight pants and very desperate to pee the waist band of her pants is cutting into her bladder creating more pressure. She has no bra on and as she moves around her breasts bounce around.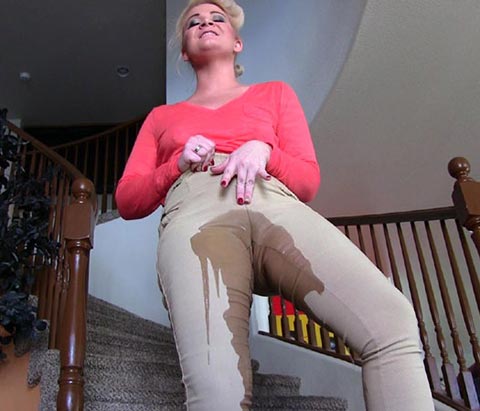 She stands up, her breasts bouncing and her hand jammed hard into her crotch. Her bladder is screaming for release she is so full. Ineed2pee really does female desperation so well the models are always at that point, there is no faking it. Whitney tries to hold on a little longer but she can't and she starts to pee in her pants. The crotch of her pants gets a little dark patch and as she lets her bladder release the wetness spread and her pants are going dark.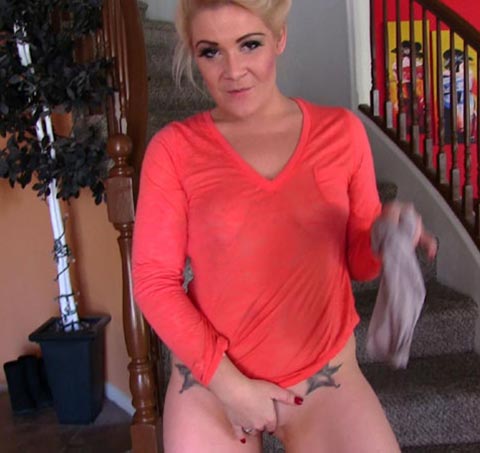 .

She has started to piss herself, her pants are soaking and there is pee running down her legs. She is standing in a puddle of pee and her toes are glistening in the warm wetness. She really is a great wetter. As she finishes peeing she starts to pull her pants down to show her piss soaked panties they are still dripping piss. She pulls them tight against her pussy before pulling them off. A super sexy female desperation and pants peeing scene

See Whitney Peeing Her Pants Here


Filed under: Desperation and Female Desperation and Ineed2pee and Peeing and Pissing and Pissing In Pants and Pissing Pictures
Posted on 08.23.18
Comments: 1 Comment


Tags: Desperate To Pee, Female Desperation, Ineed2pee, Ineed2pee Pictures, Ineed2pee Whitney, pants peeing, Peeing Pants, Peeing Pictures, Pissing In Pants, wetting
1 Comment »
Fucking hell, what's Whitney been drinking to piss so much in her slacks? And she's such a hottie as well. I have so much respect for Whitney. Always have and always will.

Comment by Pip — August 25, 2018 @ 3:35 am
RSS feed for comments on this post.
Leave a comment