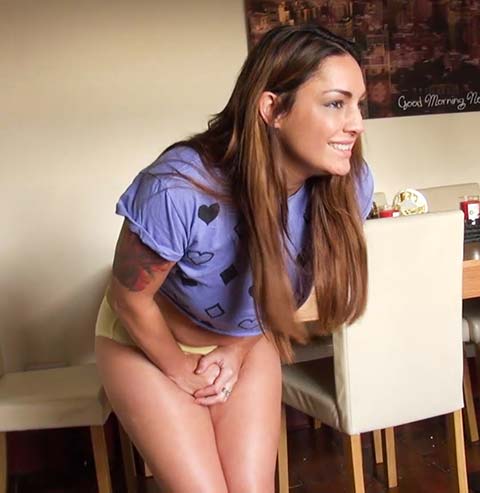 From Wetting Her Panties we have a new model Molly and she is just lovely. I do like a bigger girl peeing her panties and here we have a very sexy one desperate for us. If you have missed out on some of the previous female desperation and wetting posts from Wetting Her Panties here at Pissblog check out the Wetting Her Panties category here. Today Molly comes into the kitchen and she is desperate to pee. She is in a short top showing her sexy belly and yellow panties. From the moment we see her we can tell that she is really desperate to pee. She stops, bends down, her bladder is about to explode. She jambs her hands into her crotch and is smiling, I bet she has starts to leak pee into her panties already.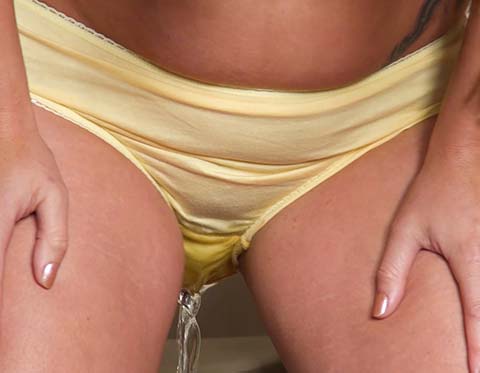 With her facing away from us we can see her yellow panties sagging with the weight of her pee. When she finally finishes pissing her panties her legs are streaked in piss drops and her feet are absolutely soaked. She turns around and pulls her piss soaked panties tight against her pussy and we can make out her wet pussy lips. To finish off, she turns back around and bends over showing us her piss soaked panties encasing her bottom and it glistens with pee drops. A wonderful panty piss, I really do hope that we see more of Molly in the future.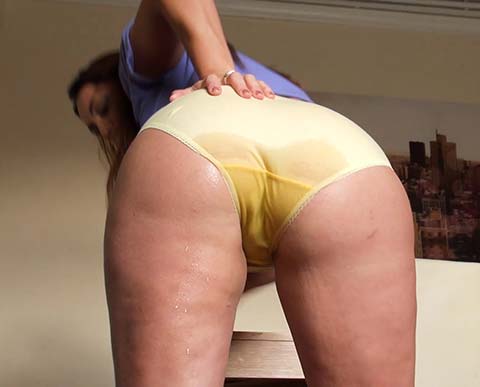 See Molly Piss Her Panties Here


Filed under: Babes Peeing and Desperation and Female Desperation and Knicker Wetting and Panty Pee and Peeing and Pissing and Pissing Pictures and wettingherpanties
Posted on 12.19.16
Comments: 2 Comments


Tags: Desperate To Pee, Female Desperation, Knicker Wetting, Molly Wetting Her Panties, Panty Pee, Panty Peeing, Panty pissing, Pissing Panties, Pissing Panty, wetting, wettingherpanties
2 Comments »
Molly is definitely a good new-comer for WHP. She seems to be really into despirartion and I love the way she hobbles about the place and dances around. I too love her figure and the way she presents that wet patch. She's a really tasty British girl and I'm proud to share the same country with her.

Comment by Pip — December 19, 2016 @ 2:17 pm

I bet it felt good for that girl :D

Comment by Francois — December 21, 2016 @ 9:35 pm
RSS feed for comments on this post.
Leave a comment