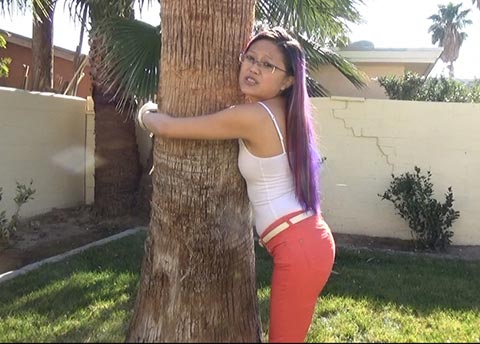 From Ineed2pee we have three great female desperation and wetting scenes Ineed2pee really is the master of desperation and today is no different. We start of with new model Lil Mina. The story from Ineed2pee goes like this. Lil Mina definitely had no pee shyness or issues wetting through her super tight orange pants while tied up! It's not the easiest first scene to do but she really really had to pee as you can see, and her tiny 95lb body can only hold so much. It can actually hold quite a lot from what we can see as we watch it! there's so much pee coming out & dripping off her pants cuffs and it just keeps coming & coming, It's even funnier when I start tickling her and found out she's really ticklish!! Great female desperation and wetting. See Lil Mina Desperate and Wetting here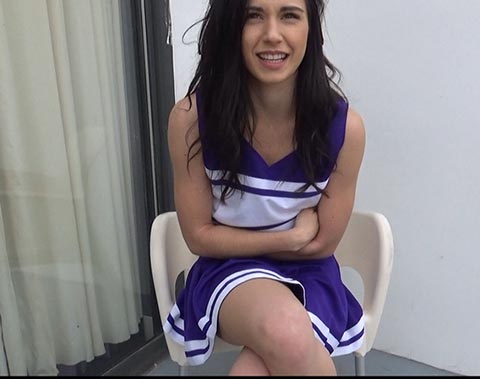 Next up we have the wonderful Nikki Next. She is dressed as a cheerleader and desperate to pee. She is on the balcony and is locked out. She gets more and more desperate to pee and we get to see her squirming and doing the pee pee dance. She grabs her crotch trying to hold on but she is to desperate to pee and pees in her white panties. She finishes of with white panties soaked in piss. See Nikki Next panty peeing here
Last up we have the lovely Sunny. If you have missed some of her previous female desperation and wetting scenes check out Female Desperation And Wetting with Sunny Desperation And Wetting Ineed2pee and Desperation And Wetting From Ineed2pee. Today she is late for a interview. She is desperate to pee but there was no time to relieve herself. She is so desperate that everything she is doing is making her want to pee and she just can't hold on and pees in her leggings soaking herself and also the floor. See Sunny Desperate and peeing here

Filed under: Desperation and Female Desperation and Ineed2pee and Knicker Wetting and Panty Pee and Peeing and Pissing and Pissing In Pants and Pissing In Skirt and Pissing In Tights
Posted on 02.15.16
Comments: 1 Comment


Tags: Cheerleader Peeing, Desperate To Pee, Female Desperation, Ineed2pee, Knicker Wetting, Lil Mina Ineed2pee, Nikki Next Ineed2pee, Panty Pee, Panty Peeing, Pissing In Pants, Pissing In Skirt, Sunny Ineed2pee, wetting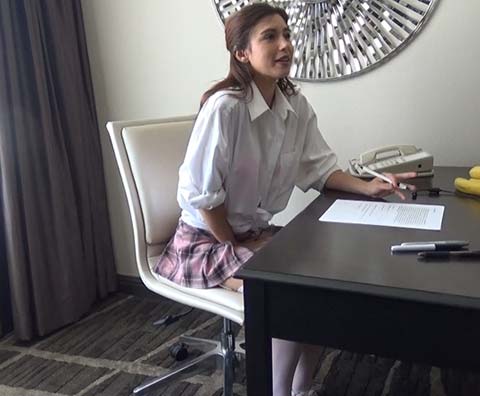 Ineed2pee brings us the lovely Nikki Next, Ela Darling and Lady Li. We start off with the sex Nikki Next dressed as a school girl and desperate to pee. We have had this hottie in the past in Female Desperation And Wetting Ineedpee and Nikki Next Desperate And Wetting. Today she is dressed as a school girl and is in the classroom desperate to pee. She begs the teacher to let her pee but is denied. She has her hands jammed into her crotch desperately trying to hold on. She starts to jiggle her legs and is doing the pee pee dance while sitting. It is great to see her so desperate to pee. She just cat hold on and sitting in her chair she starts to pee in her panties. She has piss pooling under her bum and running off the chair and splashing on the carpet. She finishes pissing and her white panties are soaked she stands up and shows us what a wet schoolgirl she is. See Nikki Next Desperate and peeing here.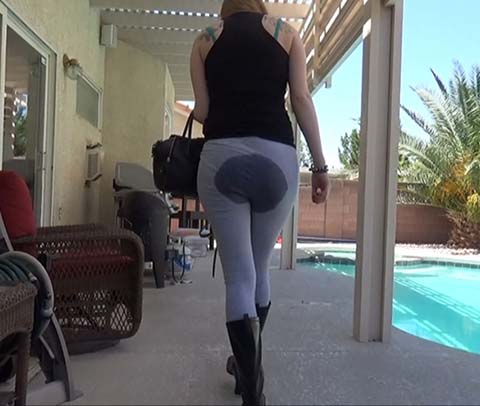 Next up we have Ela Darling. Ela Darling has been locked out, she is in tight leggings and is desperate to pee. She has her legs crossed trying to hold her pee in and then she hobbles around trying to get inside but she can't. She is to desperate that she has no choice she squats down and pees in her leggings. The pee flow starts slow and then increases till she is making a large pool of piss at her feet. When she stands up we get to see just what a mess she has made in her leggings. See Ela Darling pissing herself here.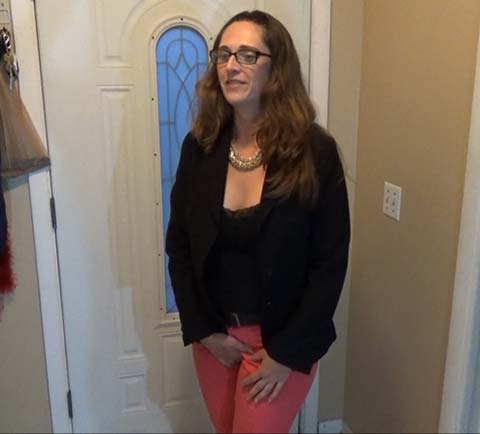 Last up we have Lady Li. She gets home and is super desperate to pee, she sees you and starts to tell you just how desperate she is. She teases and does lots of crotch grabbing till she starts to pee in her pants, the piss explodes at the front so you get and even better view as she is peeing in her pants. Her feet are soaked and she is standing in her pee puddle but she is not finished yet. She opens the zipper of her piss soaked pants and pulls them down till she is showing her white pissed in panties. She starts to masturbate in front of you till she cums. See Lady Li Pissing Herself Here.

Filed under: Desperation and Dress Peeing and Female Desperation and Ineed2pee and Knicker Wetting and Panty Pee and Peeing and Pissing and Pissing In Leggings and Pissing In Pants and Pissing In Skirt
Posted on 10.26.15
Comments: 2 Comments


Tags: Desperate To Pee, Ela Darling Ineed2pee, Female Desperation, Ineed2pee, Knicker Wetting, Lady Li Ineed2pee, MILF Pissing, Nikki Next Ineed2pee, pants peeing, Panty Pee, Panty Peeing, Pissing In Pants, Pissing Leggings, Role Play Wetting, Skirt Peeing, wetting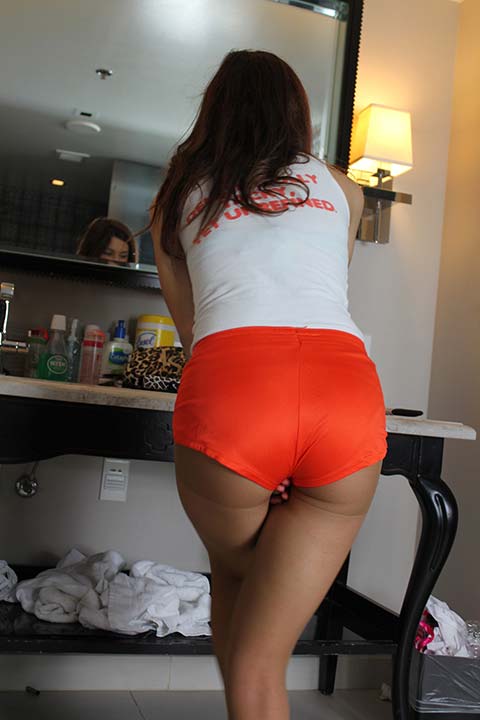 From Ineed2pee we have the wonderful Nikki Next. She joined us before in Female Desperation And Wetting Ineedpee and was great, today I think she is even better. Nikki is dressed in a hooters outfit and looking very desperate to pee. Ineed2pee have had some great female desperation and wetting scenes in Hooters uniforms and if you have missed some check out the ineed2pee category here. Nikki Next is desperate to pee she has her hand jammed between her legs trying to hold on. The more desperate she is getting the higher her shorts are riding up.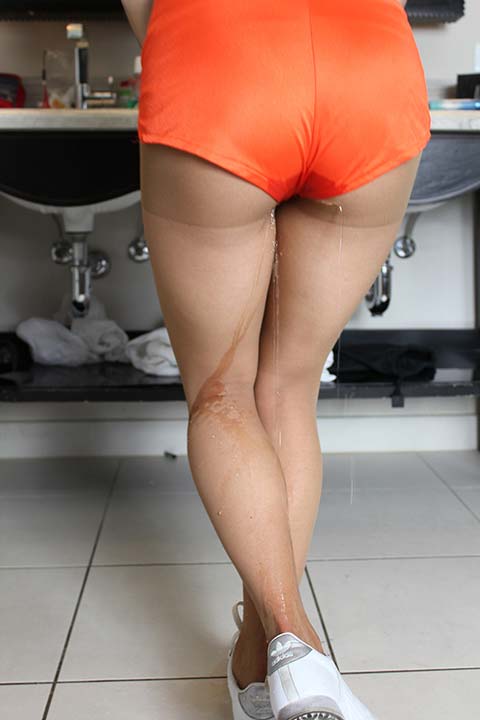 The story from Ineed2pee about this scene with Nikki Next goes like this "The update you've been waiting for! It's 18 year old cutie Nikki Next, a real amateur brunette with slim legs & the cutest butt bounce as she does her pee pee dance! Awesome crotch & butt grabbing & she's really holding it the best she can. You can tell how badly she really had to go by how much urine splashes out & all over into her white tennis sneakers too. You can see how much went in when she empties it all out. I will definitely be trying my hardest to cross paths with Nikki again this summer in August at Fetishcon & filling her full of water, tea, coffee, beer, etc "let's hope that ineed2pee catch up with her again soon.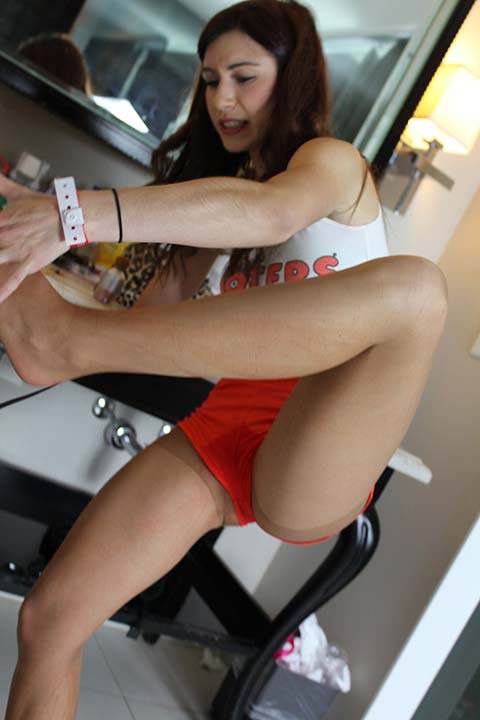 She is so desperate that her bladder is about to burst you can see the real desperation that ineed2pee is known for. With her legs still crossed she starts to pee in her shorts, her pee is running down her legs making sparkling rivers in her pantyhose and then soaking her shoes. Her hooters shorts are dark at the crotch and just look at her calves they are absolutely soaked. She finishes peeing in her shorts and then empty's her sneakers and tries to dry her crotch with a hair dryer. Super sexy real female desperation from Ineed2pee.


Filed under: Babes Peeing and Desperation and Female Desperation and Ineed2pee and Pantyhose Pissing and Peeing and Pissing and Pissing In Shorts
Posted on 06.01.15
Comments: 3 Comments


Tags: Desperate To Pee, Female Desperation, Ineed2pee, Nikki Next Ineed2pee, pantyhose peeing, Shorts Pissing, Uniform pee