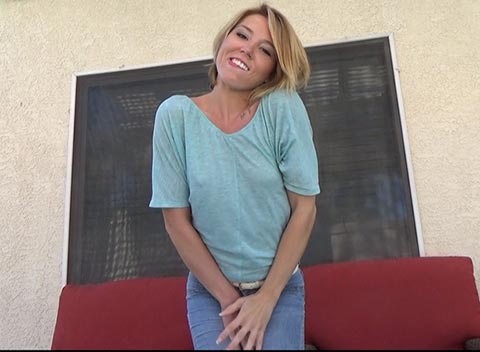 From Ineed2pee we have three great female desperation and wetting picture sets. Ineed2pee has to be one of the best female desperation websites, the ladies are always hot and very desperate to pee. Today we start off with the sexy Sunny, we have had her in previous post such as Female Desperation And Wetting with Sunny and Desperation And Wetting Ineed2pee. Today is her first ever wetting at Ineed2pee. I know it is out of order and don't know why but a desperate sunny in tight jeans is a must to see. She has just driven up from LA and hasn't peed so she is very desperate her jeans are tight and cutting into her bladder and then she starts to grab her crotch. She really looks so cute and innocent this desperate to pee. She tries to hold on but she is just to desperate and starts to pee in her jeans. Her piss starts of slowly making a small piss patch but grows quickly till she is soaking her jeans. She finishes peeing her jeans and they are soaked and we even get to see her piss soaked panties. A great first female desperation and wetting. See Sunny Desperate And Peeing Here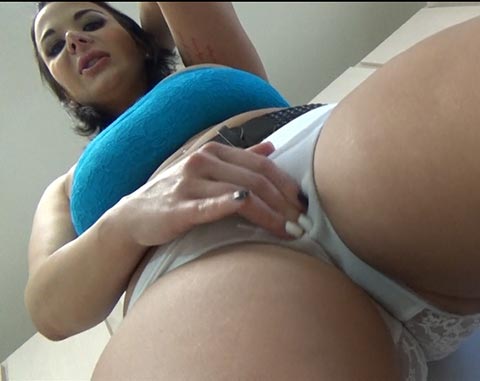 Next up we have Kenna and she is desperate to pee. In her private life she does really enjoy watersports with her partner so she's had lots of experience holding it & enjoying the full bladder feeling. Today she is in a boob top so we can see her great bouncy boobs and some tight leggings. She has been holding on for a long time. She is about to lose control but manages to hold on a little longer. She gets to the point where she is bursting and starts to pee in her leggings. She has piss running everywhere and she is a pissy mess when she finishes, we don't end there, she is so turned on that she pulls her leggings down and starts to masturbate through her piss soaked white panties. As she is masturbating through her panties she pisses even more before she cums. Another super scene from the wonderful Kenna. See Kenna Pissing And Masturbating Here.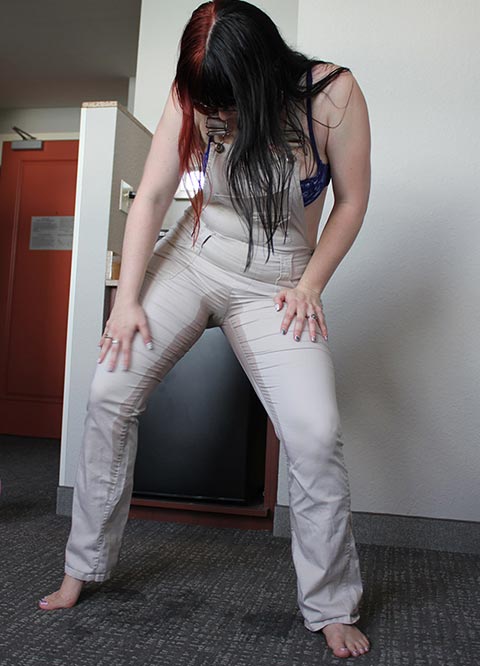 Last up we have Ami. She is in her overalls and desperate to pee. In her real live she is a AB. She is desperate to pee, the overalls are tight and she has a wonderful bulging bladder. She can't hold on and loses control. With no diapers to help her she has piss soaking into the crotch of her overalls and running down her legs, she looks so lovely standing there in her piss soaked overalls. She pulls them down so we can see her piss soaked panties. A great female desperation and wetting from a real life Adult Baby Diaper Lover. See Ami Desperate And Peeing Here


Filed under: Desperation and Female Desperation and Ineed2pee and Jeans Peeing and Jeans Pissing and Peeing and Pissing and Pissing In Leggings and Pissing In Pants
Posted on 11.13.15
Comments: 3 Comments


Tags: Ami Ineed2pee, Desperate To Pee, Female Desperation, Ineed2pee, Ineed2pee Kenna, Jeans Pee, Jeans Peeing, Overalls Peeing, pants peeing, Pissing Leggings, Sunny Ineed2pee
3 Comments »
The first set is amazing! I wish there was more wetting photos taken from that angle, especially in jeans.

Admin, if you have any more like that, please please please post them. Thanks

Comment by Sophie — November 14, 2015 @ 2:22 am

First 2 are good

Comment by VROY — January 4, 2016 @ 4:03 pm

Kenna is the best!

Comment by Anonymous — April 7, 2016 @ 8:00 pm
RSS feed for comments on this post.
Leave a comment