From Ineed2pee we have Karly Salinas pissing in her swimsuit. We have had this sexy wetter previously in Karly Salinas Desperate And Pissing Herself where she has a great piss in her panties. Today we join her outside as she is enjoying the sun in her swimsuit. She is desperate to pee and you can see how full her bladder is it is bulging out. She keeps on grabbing her crotch and squeezing her legs together she is about to lose control.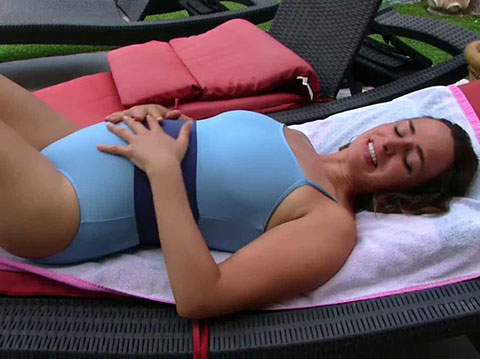 Karly Salinas grabs her crotch again but is to desperate to pee. She needs to go to the toilet she sits up and then realises that is she stands she may starts to pee in her swimsuit. She holds her crotch again and then she starts to lose control and pee in her swimsuit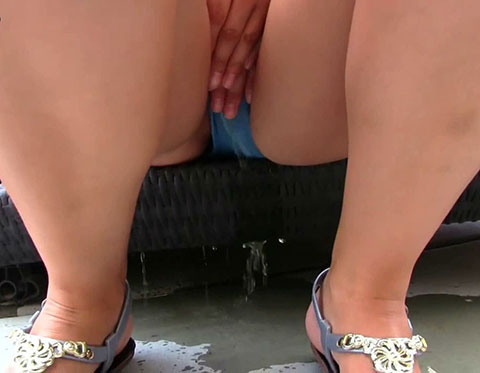 She is sitting on a sun lounger and peeing in her swimsuit we get a wonderful shot as the pee flows into the nylon and then splashes on the floor. We saw earlier just how full her bladder was and now she is pissing herself we get to see just how much there was. She keeps pissing for ages till the puddle is huge and when she gets up there is a wonderful piss patch in her crotch. A wonderful swim suit pee, there really aren't enough shoots with swimsuit peeing.