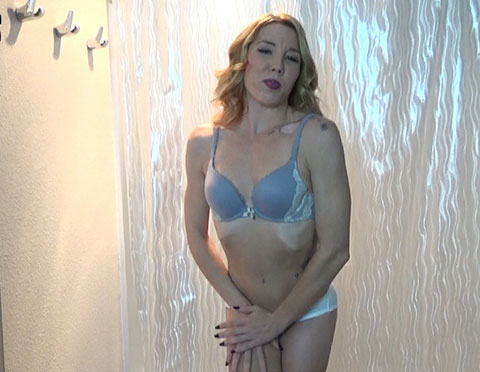 From Ineed2pee we have the very sexy Sunny. We have had this hottie previously in Female Desperation And Wetting with Sunny and Ineed2pee Sunny Locked Out And Pissing Her Pants  Today she is in her bra and panties and very desperate to pee. She looks so sexy as she tries to clamp her legs together and hold her piss in.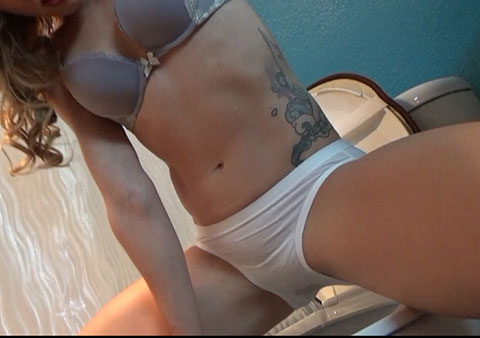 The story from Ineed2pee goes like this "Janira Wolfe (also known as Sunny on this site previously) is doing the sexiest tight little white pantie tease with lots of crotch grabbing, crossed legs and bouncing pee pee dance as she tries to hold it all in while talking VERY sexily and cute the entire time. She describes her desperation plight so well as well as recounting previous stories of how badly she's had to go. She can't hold it & squats over the toilet, pissing nice & loudly (and long) into the toilet with such relief of holding it for so long. She teases you with her pissy wet pantied pussy and ass. Seriously very silly behind the scenes bits!"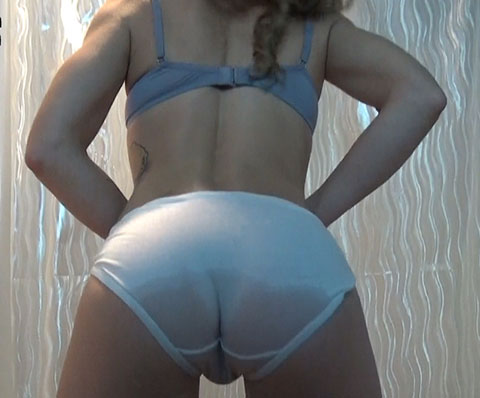 She holds on as long as she can and then she squats overt the toilet and pisses in her panties. The white panties go dark and the pee flows through the cotton and splashes in the water. She finishes pissing in her panties and pulls them tight against her puissy what a wonderful sight
See Janira Wolfe Pissing Her Panties Here

Filed under: Babes Peeing and Desperation and Female Desperation and Ineed2pee and Knicker Wetting and Panty Pee and Peeing and Pissing and Pissing Pictures
Posted on 03.17.18
Comments: 3 Comments


Tags: desperate female, Desperate To Pee, Female Desperation, Ineed2pee, Ineed2pee Pictures, Janira Wolfe Ineed2pee, Knicker Wetting, Panty Pee, Panty Peeing, Sunny Ineed2pee, wetting
3 Comments »
shes so hot, i love how her knickers go see through

Comment by anon — March 17, 2018 @ 4:00 pm

Janira Wolfe is quite literally my favourite American pornstar. I don't know how she does it.

Comment by Pip — March 17, 2018 @ 10:33 pm

She's beautiful :)

Comment by Sophie — March 17, 2018 @ 10:49 pm
RSS feed for comments on this post.
Leave a comment