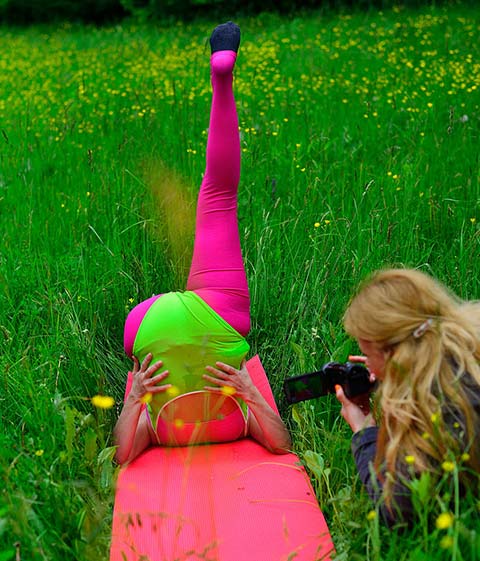 From Real Wetting we have the wonderful dee. Today it is a little different as we are behind the scenes watching the filming of this hot and wet pee with Dee. Dee is in her leotards and looking so sexy, she has a mat in the grass and is starting to do some yoga. She goes on her back with her legs in the air and we get to see Audrey from Real Wetting getting nice and close with the camera filming some great angles of Dee's full bladder.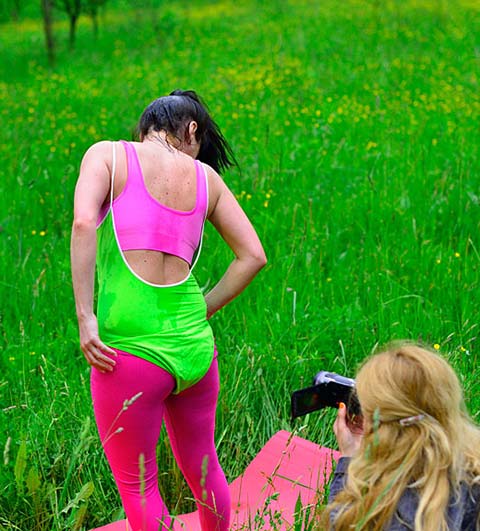 See has her legs in the air and Audrey has the camera in the perfect position and as she lets out a little pee Audrey captures it perfectly. Her pee starts to soak into the spandex fabric and then runs down her back, there is a little pool of piss forming. All the time Dee is peeing herself Audrey has the camera pointed at her crotch focusing on the spreading piss mess. Dee keeps on pissing and posing and her spandex outfit is getting wetter and wetter she is getting splashes of piss everywhere.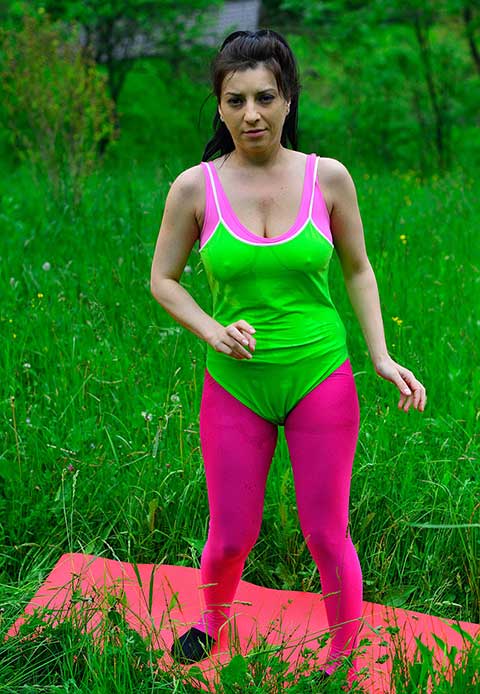 See finishes pissing herself in her spandex workout gear and is now soaked in pee, Audrey is getting all the right angles and we can see her getting some wonderful close-ups of Dee's piss soaked bottom and crotch. When Dee stands up she is soaking wet and when we get to focus in on he we can see she is soaked there are pee drips everywhere. Her chest and her wonderful breasts are soaked in pee too. She is lucky that when she was peeing herself upside down the pee wasn't running all over her face too. A super sexy pee with Dee

See The Behind The Scenes Photos Here


Filed under: Babes Peeing and Outdoor Pissing and Peeing and Pissing and Pissing in Bodysuit and Pissing In Leggings and Pissing Outdoor and Pissing Pictures and Real Wetting and Self Pissing
Posted on 05.30.17
Comments: 2 Comments


Tags: Audreys Wetting Site, Dee Real Wetting, Outdoor Pissing, Pissing In Leggings, Pissing Leggings, Real Wetting, Spandex, wetting, Yoga Pants Pee
From HD Wetting we have the sexy Alisha once again. The last wetting we had with her she was in bed and peeing in her panties before playing with her pissy pussy you can see it here in Pissing Panties And Masturbating. She really does seem to love sitting in a puddle of pee and masturbating and today to continue we have her in her pyjamas on the bed and very desperate to pee. She is sitting and holding her crotch, I bet she is getting more and more turned on the more desperate she gets. She jambs her hand harder into her crotch but she can't hold on and starts to pee.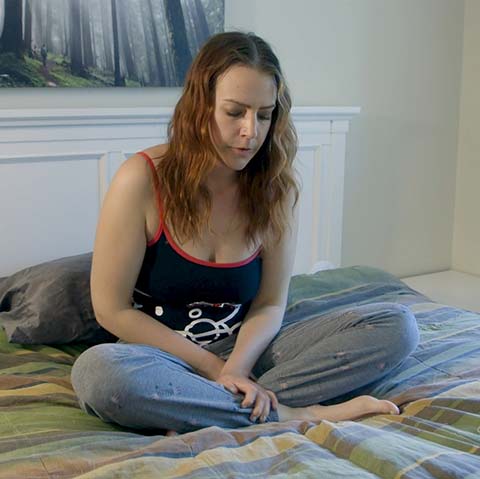 Alisha is peeing in her pyjamas in bed. How she is sitting her crotch is getting wet and then her pee puddle grows it is really soaking into the pyjama fabric. As she pees more she is creating a lovely warm pool of piss around her. She keeps on peeing and her pyjamas are getting more and more soaked.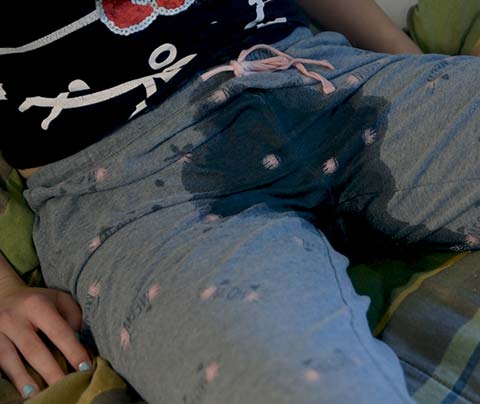 Alisha has soaked her pyjamas and she kneels up to show us how wet they are, they are soaked and sagging. She strips the soaked pants of and we get to see her peed in pink panties too but that is not all, she is so horny now she strips her piss soaked panties off and with her wet pissy pussy on full show she masturbates till she is cumming. A wonderful wetting and masturbation scene from HD Wetting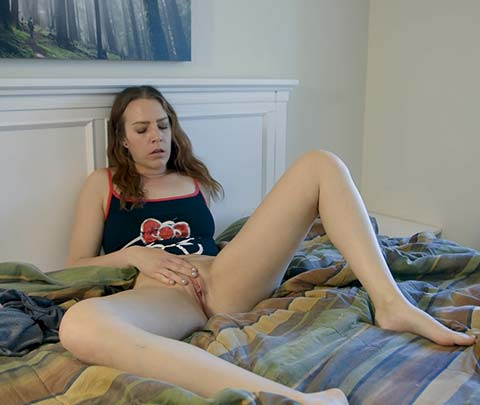 See Alisha Peeing Her Pyjamas Here


Filed under: Babes Peeing and Bed Wetting and Desperation and Female Desperation and HD Wetting and Peeing and Pissing and Pissing In Pants and Pissing Pictures
Posted on 05.26.17
Comments: None


Tags: Alisha HD Wetting, Bed Wetting, Bedwetting, Desperate To Pee, Female Desperation, HD Wetting, Pissing In Bed, Pissing In Pants, Pyjamas pee, wetting, Wetting The Bed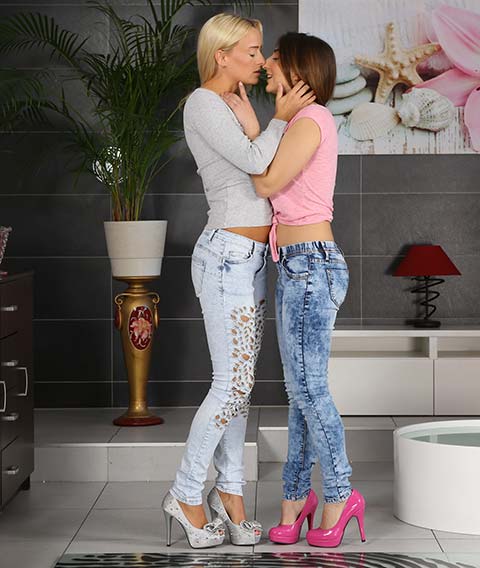 From Vipissy we have the very sexy Jimena and Victoria, these are two very sexy ladies and wet with they are even better. We start off with them in their jeans and horny. They start to kiss and are getting right into it. Jimena in her tight jeans sits and Victoria follows her and is on her knees. They are both in their tight jeans and then Jimena starts to pee. She is peeing into her skin tight jeans and starting to make a great big piss puddle, Victoria joins her in pissing to they are now both pissing in their jeans and there is piss running everywhere They finish peeing and what a sight these two are in their piss soaked jeans sitting in the piss puddle.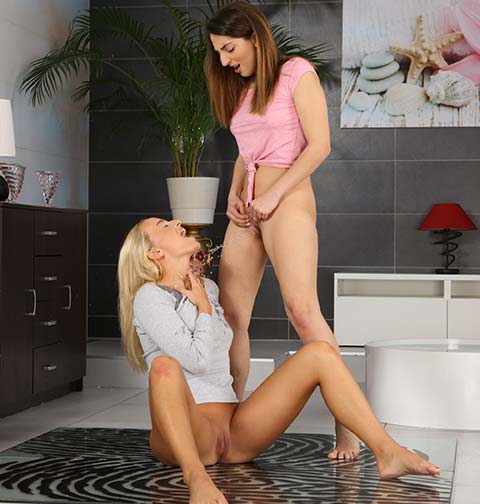 They are both so horny now and they strip of the sopping denim and then Jimena stands up and pees straight into Victoria's mouth. Piss is splashing down her throat and she has pee overflowing and running down her body. Her grey top is soaked and clinging to her breasts and when Jimena finishes peeing on her she starts to lick and suck the piss from Victoria's body. Jimena still slightly dry lies down and gets sprayed in Victoria's piss till she is soaked too.

See Jimena And Victoria Peeing Here


Filed under: Babes Peeing and Drinking Piss and Jeans Peeing and Jeans Pissing and Lesbians Peeing and Peeing and Pissed On and Pissing and Pissing Pictures and ViPissy
Posted on 05.23.17
Comments: 3 Comments


Tags: Jeans Pee, Jeans Peeing, Jimena Vipissy, Lesbians Peeing, Piss Drinking, Pissing, Victoria Pure Vipissy, ViPissy, wetting
From Wetting Her Panties by request we have the wonderful Charlotte. Charlotte has to be the hottest panty peeing model that Wetting Her Panties has ever had. I know some will disagree so let me know your favourites in the comments below. For those that have not seen this wonderful wetter before check out some of her previous posts in Charlotte Rewetting Her Panties, Wetting Her Panties With Charlotte, Charlotte Peeing In Her Jeans and Outdoor Knicker Wetting With Charlotte Today she is in tight jeans and desperate to pee. She is holding her crotch, I bet she really is enjoying her bulging bladder.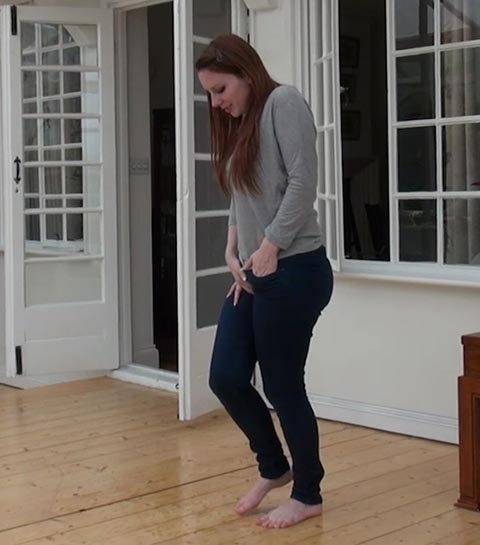 She is holding on and then when she gets to that point, she turns around and then starts to pee. The first drips of pee soak into the denim and then the flood really starts, she is soaking herself in piss. Her pee is running down her legs the denim is getting sopping and we are getting the wonderful denim shine from all the hot piss.

She really is giving her jeans a good piss soaking and the floor is going to have a wonderful piss puddle. As she stops peeing her pants keep dripping, just look how sexy she is in her sopping jeans she turns around and undoes the zipper, we are going to see her wet panties. She pulls her sopping jeans down and then we get to see the wonderful damp patch in the crotch what a wonderful pissy lady she is

See Charlotte Jeans Peeing Here

Visit Wetting Her Panties Click Here


Filed under: Babes Peeing and Jeans Peeing and Jeans Pissing and Peeing and Pissing and Pissing In Pants and Pissing Pictures and wettingherpanties
Posted on 05.20.17
Comments: 4 Comments


Tags: Charlotte Wetting Her Panties, Jeans Pee, Jeans Peeing, Pissing In Pants, wetting, wettingherpanties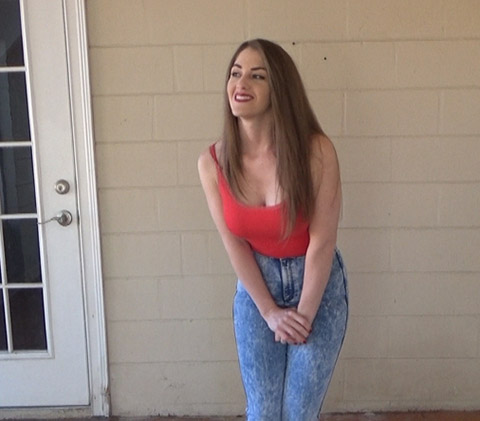 From Ineed2pee we have the second set of Terra Mizu pissing herself. In the first we had her dressed as a cheerleader desperate and peeing in her panties and skirt. You can catch up on the wonderful desperation and peeing in Locked Out Peeing In Cheerleader Uniform. Today she is back and is desperate as ever. She is in very tight stone washed jeans a tight top and has a really big bulging bladder she is holding on as hard as she can.  She is fidgeting and hopping around she is so close to exploding.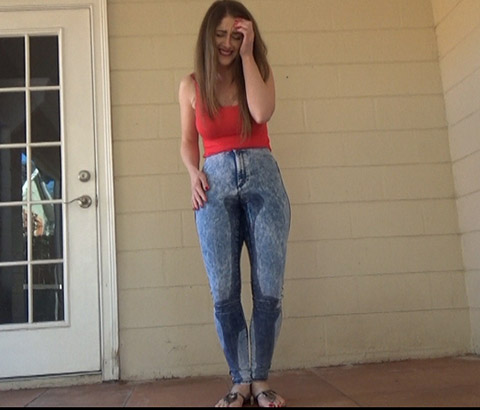 Terra Mizu is about to explode, she feels her bladder and then grabs her crotch she really cant hold on any longer but is trying so hard. Her tight jeans are pressing in and she is fidgeting more and more she really is showing determination, just how desperate can she get. She is standing there and then it's to much, she can't hold on and she starts to pee. The denim gets a small dark patch and then she is peeing more and more flooding her jeans.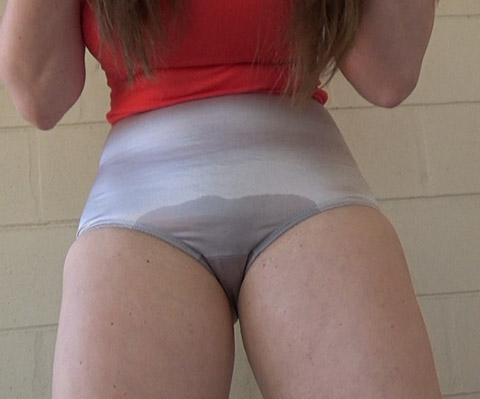 Terra Mizu Is pissing in her jeans, her bladder couldn't hold on and now she has piss streaming into her jeans, her pee is running down her legs and it is soaking onto her shoes. The skin tight denim is soaking her warm piss up and the pee rivers are wonderful they are getting the wonderful piss shine as she keeps on pee she was so full. There is piss splashing everywhere, what a sexy wetter she is. When she finishes pissing herself she is standing there looking so embarrassed and then she undoes the piss soaked jeans and we get to see her white satin piss soaked panties too. A super sexy female desperation and jeans wetting with Terra Mizu

See Terra Mizu Pissing Her Jeans Here


Filed under: Babes Peeing and Desperation and Female Desperation and Ineed2pee and Jeans Peeing and Jeans Pissing and Peeing and Pissing and Pissing In Pants and Pissing Pictures
Posted on 05.16.17
Comments: 1 Comment


Tags: Desperate To Pee, Female Desperation, Ineed2pee, Jeans Pee, Jeans Peeing, Pissing In Pants, Terra Mizu Ineed2pee