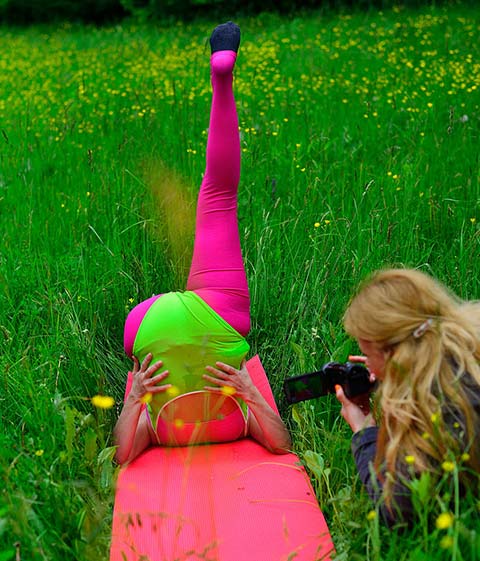 From Real Wetting we have the wonderful dee. Today it is a little different as we are behind the scenes watching the filming of this hot and wet pee with Dee. Dee is in her leotards and looking so sexy, she has a mat in the grass and is starting to do some yoga. She goes on her back with her legs in the air and we get to see Audrey from Real Wetting getting nice and close with the camera filming some great angles of Dee's full bladder.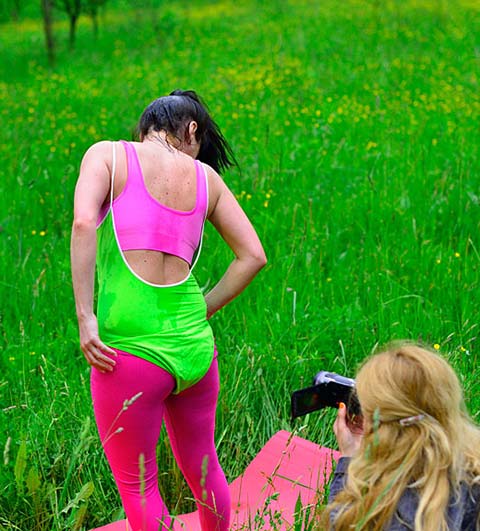 See has her legs in the air and Audrey has the camera in the perfect position and as she lets out a little pee Audrey captures it perfectly. Her pee starts to soak into the spandex fabric and then runs down her back, there is a little pool of piss forming. All the time Dee is peeing herself Audrey has the camera pointed at her crotch focusing on the spreading piss mess. Dee keeps on pissing and posing and her spandex outfit is getting wetter and wetter she is getting splashes of piss everywhere.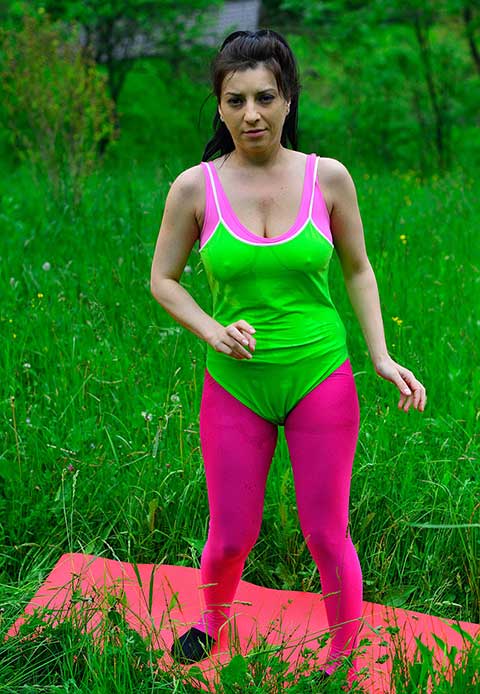 See finishes pissing herself in her spandex workout gear and is now soaked in pee, Audrey is getting all the right angles and we can see her getting some wonderful close-ups of Dee's piss soaked bottom and crotch. When Dee stands up she is soaking wet and when we get to focus in on he we can see she is soaked there are pee drips everywhere. Her chest and her wonderful breasts are soaked in pee too. She is lucky that when she was peeing herself upside down the pee wasn't running all over her face too. A super sexy pee with Dee

See The Behind The Scenes Photos Here


Filed under: Babes Peeing and Outdoor Pissing and Peeing and Pissing and Pissing in Bodysuit and Pissing In Leggings and Pissing Outdoor and Pissing Pictures and Real Wetting and Self Pissing
Posted on 05.30.17
Comments: 2 Comments


Tags: Audreys Wetting Site, Dee Real Wetting, Outdoor Pissing, Pissing In Leggings, Pissing Leggings, Real Wetting, Spandex, wetting, Yoga Pants Pee
2 Comments »
What a truly horrific outfit…

Comment by Sophie — May 30, 2017 @ 9:08 pm

"She is lucky that when she was peeing herself upside down the pee wasn't running all over her face too"……Hmmmmm would disagree with that! :P

Comment by Sarah — May 31, 2017 @ 12:24 am
RSS feed for comments on this post.
Leave a comment