From Wetting Her Panties we have my favourite panty peeing model Charlotte. There is something so sexy about her as she pees. We have had her before and if you have missed out check out all her wonderful wettings with her Here. Today we start off with her desperate to pee while in her panties. She is holding her crotch and her face tells a wonderful story, she is even bitting her lip. With the cold and her bursting bladder she can't hold on, she turns around and starts to pee in her panties.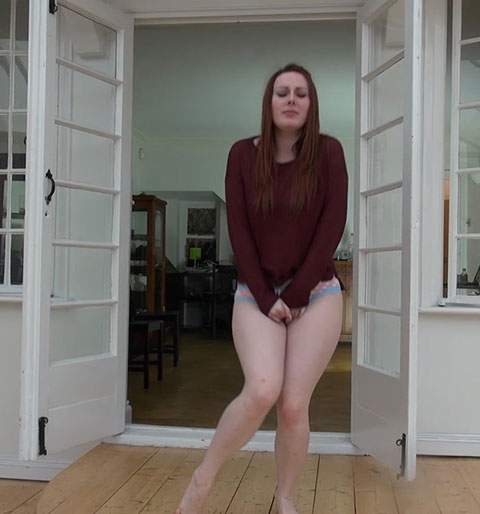 Charlotte turns around and squats down a little and starts to pee in her panties. Her pee floods out and starts to splash on the ground, she has pee running down her legs. She touches the crotch of her panties while she is still peeing and this makes her piss create even more rivers flowing down her legs.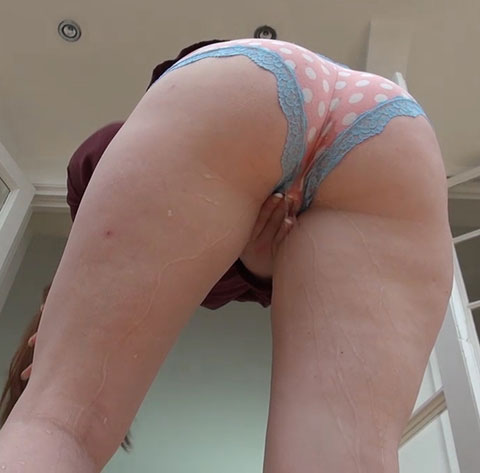 Charlotte has fully soaked her panties they are dripping piss. She pulls her panties down and we can see that her feet are soaked in pee too she squeezes her panties to dry them and we get a wonderful shot of her cute vagina . This is once again a wonderful wetting with Charlotte.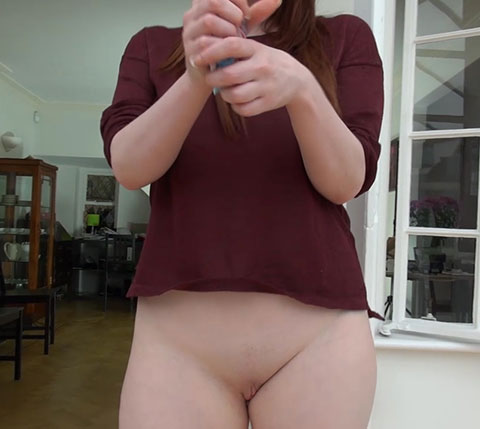 See Charlotte Panty Peeing Here

Visit Wetting Her Panties Click Here





Filed under: Babes Peeing and Desperation and Female Desperation and Knicker Wetting and Panty Pee and Peeing and Pissing and wettingherpanties
Posted on 07.05.14
Comments: 3 Comments


Tags: Charlotte Wetting Her Panties, Desperate To Pee, Female Desperation, Knicker Wetting, Panty Peeing, Pissing Panty, wetting, wettingherpanties
3 Comments »
Charlotte is beautiful.

Comment by Sophie — July 5, 2014 @ 9:28 am

I agree. Charlotte is beautiful. She's also juicy when it comes to peeing.

Comment by Pip — July 6, 2014 @ 9:07 pm

Definitely the most beautiful girl on WHP! A girl on excellent form right now too. Her wettings have got consistently better each time and she is now without doubt one of the most talented wetters around!

Comment by Dave — July 7, 2014 @ 7:18 pm
RSS feed for comments on this post.
Leave a comment