From Wetting Her Panties we have the sexy Lillie. This is the first time we have had this hottie from Wetting Her Panties and we are in for a treat. She is at the top of the stairs and is desperate to pee she has been holding on ages so she can give us a wonderful desperate tease.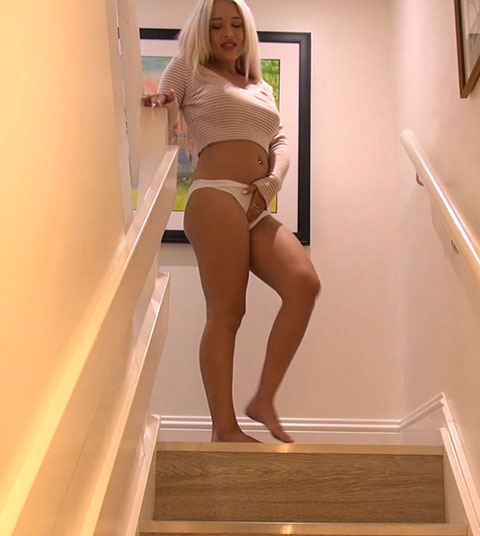 She is at the top of the stairs and desperate. She squats down and then sits we can see her puffy pussy bulging and then she starts to pee. Her white panties start to go damp and then there is pee flooding through them. She keeps peeing and then moves into a sqiuat position and more pee flows out.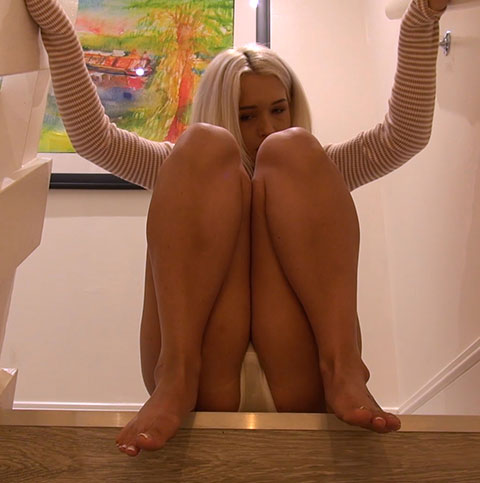 Lillie is peeing her panties on the starts there is pee squirting through her panties and splashing down onto the wood. She keeps on peeing and turns around and then we get to see her peeing from behind. Her panties are soaked tight and a little see through, this is a sexy panty piss. When she finishes peeing she pulls her wet panties tight against her pussy. It is such a shame that we can't see her wet pussy lips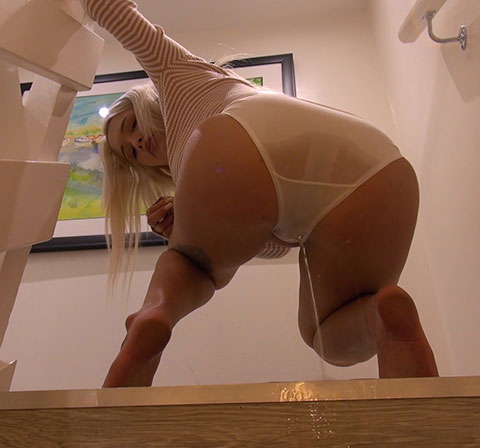 See Lillie Peeing Her Panties Here


Filed under: Babes Peeing and Desperation and Female Desperation and Knicker Wetting and Panty Pee and Peeing and Pissing and Pissing Pictures and wettingherpanties
Posted on 08.19.18
Comments: 2 Comments


Tags: Desperate To Pee, Female Desperation, Knicker Wetting, Lillie Wetting Her Panties, Panty Pee, Panty Peeing, Peeing Pictures, Pissing Panties, Wet Panties, wetting, wettingherpanties
2 Comments »
Yes, you've included Lillie! Great choice and yes she is sexy as hell. A particular favourite from WHP

Comment by Pip — August 19, 2018 @ 12:10 pm

apparently this clip is on pornhub but i can't find it. If anyone does post the link here

Comment by anon — August 20, 2018 @ 2:44 pm
RSS feed for comments on this post.
Leave a comment