From HD Wetting we have the wonderful Alisha. We have had this hottie in some great past posts and if you have missed them check out Alisha Pranked To Pee In Panties Lesbian Peeing Ryan And Alisha Lesbian Cheerleaders Peeing in Bed And Peeing Fun From HD Wetting. Today we have Alisha in bed, she starts off telling us how much she loves to masturbate and then she lies back topless and in her panties. She starts to rub her pussy through her panties and then as she is playing with herself she starts to pee.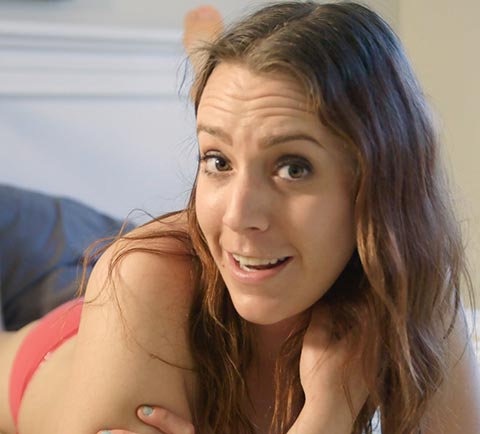 Alisha is peeing in her panties, her panties as she rubs her pussy she has a wonderful golden stream of piss running out and then dripping down her legs. Her piss is soaking into the mattress. She rubs some more and more piss flows out her panties. Her knickers are getting wetter and wetter and she is now lying in her warm piss puddle.

She keeps on pissing and masturbating till her bladder is empty. She has soaked herself and her panties and then lying in her own mess she starts to cum. Alisha really loved pissing in her panties. She sits up and we get to see her shaved pissy pussy peaking through her wet panties, she really did soak them and there is a great big puddle under her. She pulls her panties down and we get to see her wet butt too.  A super sexy bed wetting and masturbation from HD Wetting

Watch Alisha Pee In Her Panties


Filed under: HD Wetting and Knicker Wetting and Panty Pee and Peeing and Pissing and Pissing In Bed and Pissing Pictures
Posted on 05.05.17
Comments: 8 Comments


Tags: Alisha HD Wetting, HD Wetting, Knicker Wetting, Panty Pee, Panty Peeing, peeing masterbation, Pissing In Bed, wetting
From HD Wetting we have the lovely Carly. She is in her panties and lying on the bed and horny. Carly really gets into the scenes that she is in, if you can remember Lesbian Panty Peeing on The Bed I just loved how after Sosha finished peeing Carly got in there fingering and licking Sosha there was no messing about. Today she is on her own, Carly starts out rubbing her pussy through her white panties, she is getting more and more turned on and starts to finger herself.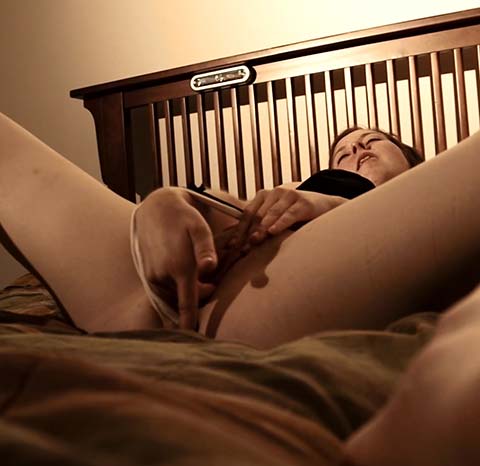 Carly is fingering herself under her panties, she is getting quicker and quicker she stops she then rubs her pussy a couple of times and starts to pee. Her pee starts to soak into her panties and we can see as her pee patch grows until her panties are glistening and her pee stream seems to be pushing them out. Just look at the wonderful soaked crotch.

Carly keeps on peeing, her pee streams are exploding out the sides of her panties and soaking into the bed. The warm pee puddle in her bed that she is lying in is getting bigger and bigger. She rubs her piss soaked panties as she is finishing peeing, just imagine the wonderful warm dampness that her piss soaked panties would give off. She finishes peeing and as she lies in her pee soaked bed starts to rub her pussy through her wet panties till she cums. A super sexy scene from HD Wetting.

See Carly Peeing And Masturbating Here


Filed under: HD Wetting and Knicker Wetting and Panty Pee and Peeing and Pissing and Pissing In Bed
Posted on 06.18.14
Comments: 5 Comments


Tags: Bedwetting, Carly HD Wetting, HD Wetting, Knicker Wetting, Panty Pee, Panty Peeing, peeing masterbation, Pissing In Bed, Pissing Panties
From ViPissy we have the lovely Whitney Conroy and  Paula Shy aka Christy Charming. We have had these two hotties playing with pee by themselves over at Wet And pissy and you can find the posts in the Wet and Pissy category Here. Today they are at VIPissy and this means hot sexy lesbian peeing action. Vipissy is getting some great male and female pissing. If you have missed previous posts check out Vipissy Lesbian Pee Movie and Lesbians Peeing from Vipissy. Today its Whitney and Paula's turn and what great hotties they are.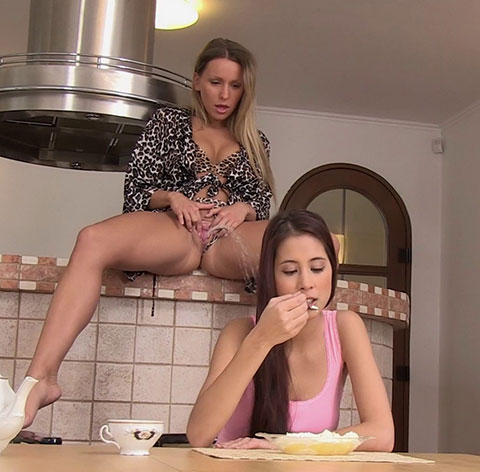 Over at ViPissy this has been written about the lesbian peeing movie "Paula is enjoying her dinner served by Whitney when she feels a little warm surprise hit her. It isn't long before these two are stripping naked and licking everything from piss to food off each other. You can tell these two are really into each other. Their sensual kissing leads to some hot pussy licking and it's not long before Paula fills her lesbian lover's mouth with warm piss. Here baby, wash the food down with this! They continue pissing on each other and using anal toys to make sure they get the most pissing action they can get. Keep watching to see how hot and slippery these two really get in this sexy pissing video."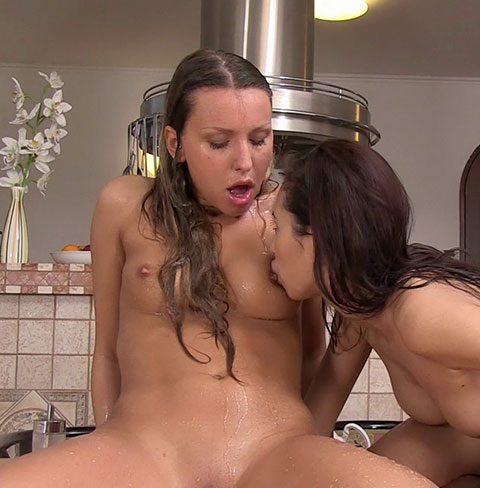 We have had the lesbian peeing pictures and to finish off we have the lesbian pee trailer staring Paula and Whitney they really are sexy and I just love how soaked in piss they both get there is something so sexy seeing hot lesbian ladies dripping in piss it really is a sexy shoot. See The Lesbian Trailer here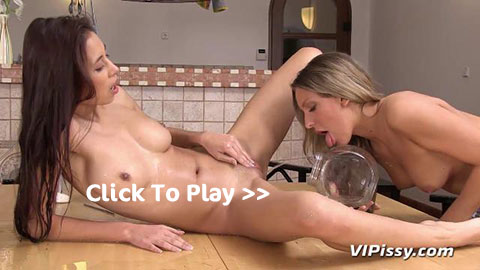 See The Lesbian Peeing Pictures


Filed under: Babes Peeing and Drinking Piss and Lesbians Peeing and Movies and Peeing and Pissed On and Pissing and Pissing Movies and Pissing Videos and ViPissy
Posted on 02.20.14
Comments: 3 Comments


Tags: Lesbians Peeing, Paula Shy Vipissy, peeing masterbation, Pissing Movie, ViPissy, Vipissy Movie, Whitney Conroy Vipissy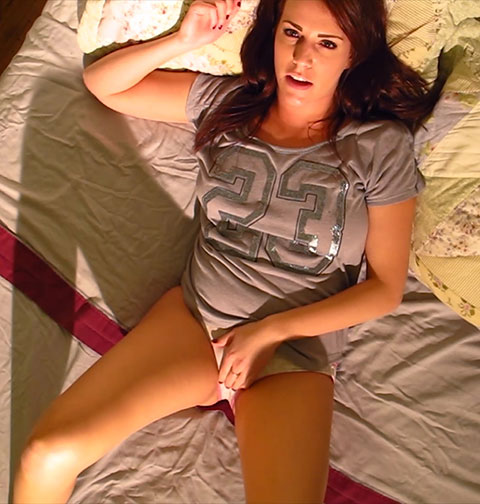 From HD Wetting we have Alisha. Alisha is one great peeing model from HD Wetting I do love seeing her desperate and peeing. Today there is no desperation she is in bed in panties and a t-shirt she starts to talk to the camera and rub herself. She is getting more and more turned on and then she starts to pee in her panties. Her piss flows into her panties and then runs down behind her soaking the bed and her bottom. The piss stain doesn't show up to well in her panties but she is turned on lying in a piss puddle.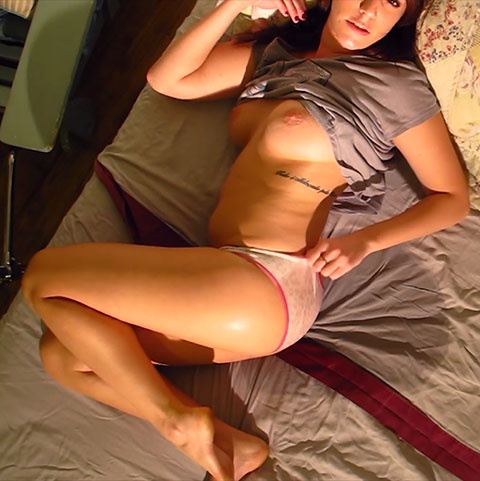 Alisha finishes peeing in her panties and then starts to masturbate harder she really is loving her pissy panties she pulls them tight against her crotch and then puts her hand in and starts to rub her wet pussy. Look at the ecstasy on her face as she is masturbating in a pissed in bed. She is even rubbing her pissy wet hands all over her breasts such a sexy panty pee masturbation. See Alisha peeing in her panties here.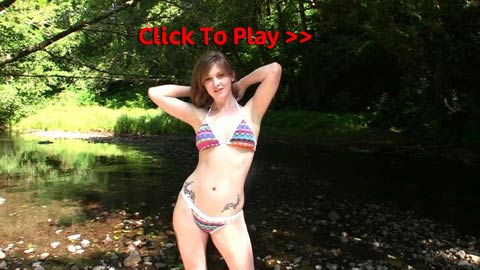 After watching Alisha masturbating and peeing I thought of Mikki. I really do miss seeing her on the HD Wetting website she was such a naturel wetter. I looked through the posts we have had here and found her bikini peeing movie which I have re converted to the new player. I just love this movie she is just so sweet and sexy as she lets loose her pee into her panties. See Mikki peeing in her Bikini Here


Filed under: Bed Wetting and HD Wetting and Knicker Wetting and Movies and Panty Pee and Peeing and Pissing and Pissing In Bed and Pissing Movies and Pissing Videos
Posted on 12.24.13
Comments: 5 Comments


Tags: Alisha HD Wetting, Bedwetting, Bikini Peeing, Knicker Wetting, Mikki HD Wetting, Panty Pee, Panty Peeing, peeing masterbation, Wetting The Bed