From Ineed2pee we have three hot pants peeing sets. We start off with the always sexy and desperate to pee Sinn Sage. Sinn is in jeans and looking lovely, her bladder is bulging and her tight jeans are cutting in. She starts to squirm and grab her crotch, she is looking so ready to burst. She grabs her crotch again and then let's go and starts to pee in her jeans. Her jeans start to go damp and then we get the wonderful pee shine as the denim is getting soaked. Her pee is running down her legs and pooling on a towel at her feet. She finishes peeing in her jeans her bladder is feeling wonderful. Sinn Sage pulls down the piss soaked pants to show her wet panties too. A super sexy jeans wetting. See Sinn Sage Pissing Herself Here.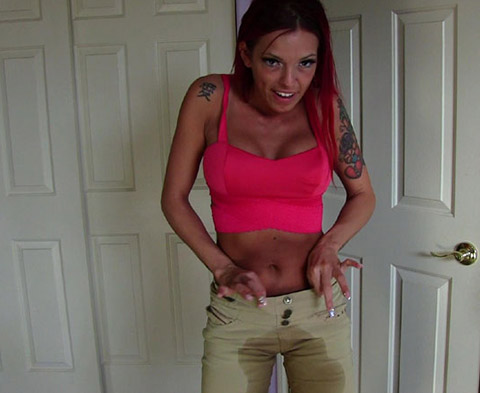 Next up we have Bella, she is in tan pants and a mid-cut top. She is standing outside a locked bathroom really needing to pee. She really needs to pee and has started to do the pee pee dance. She is getting more and more desperate as she jiggles around until she can't hold on and a little bit of pee squirts out and the crotch of her pants go dark. That is it, she can't hold on any longer and starts to flood her pants with piss. He pee is cascading down her legs and the fabric is shining. The light colour of her pants and the dark piss patch contrasts so well. When she finishes pissing her pants she pulls the soaked fabric down and we get to see her piss soaked blue panties too. See Bella Pissing Herself Here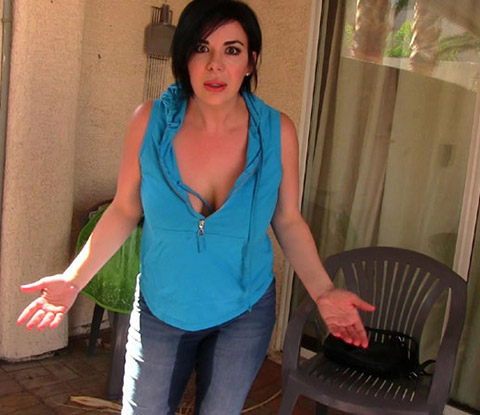 Last up we have Kenna. She is in tight jeans and is busting for a pee. We all know Kenna loves peeing herself. She struggles to hold on for a while and then starts to pee in her jeans. When she releases her pee explodes into her jeans creating piss rivers down her legs soaking her bottom too. She looks so sex when she finishes peeing. Kenna pulls her soaked jeans down and we get a pissy panty shot too. See Kenna Piss Herself Here.